There's no way, even with the family flu everyone shared this week, that we'd miss celebrating Owen's 4th birthday!  Especially when it's a Chuck E. Cheese!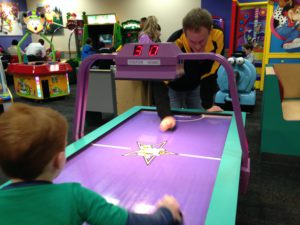 Dude Show Down …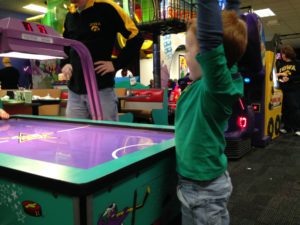 WINNER!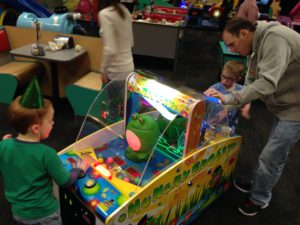 Ticket time!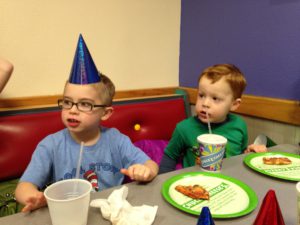 Our favorite 4 year olds (Charlie is 8 weeks older than Owen)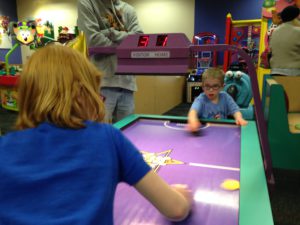 Carter vs. Owen – it's ON!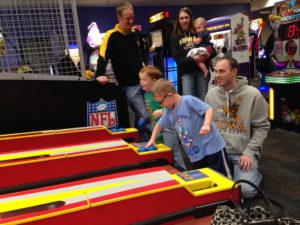 Charlie and Owen playing Skee Ball – NO ONE's safe!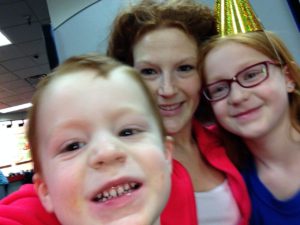 Photo booth!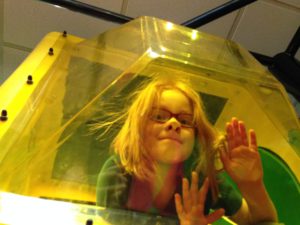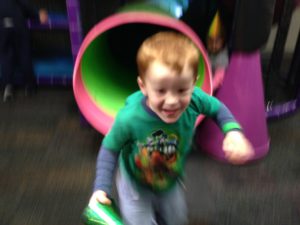 WOUND UP much??!