What a fun first Father's Day!  Carter let us sleep in, and we had yummy egg bake breakfast.  Andy got his Dad's Day gifts – a smoker and some picture magnets for work – and we played all day!  We went to the park in the afternoon.  Carter loved the swing, and tried the big slide a few times.  Slide 1 and 2 were fun, slide 3 made her a little panicky, so that was the end of that!  We came home, called the best Grandparents in the world, and went to dinner at Outback, and ate so much that I was sure we'd pop!  It was a great Dad's Day!
HAPPY FATHER'S DAY to our outstanding Dads!  Carter is the best because you taught us to be the best!  We love you!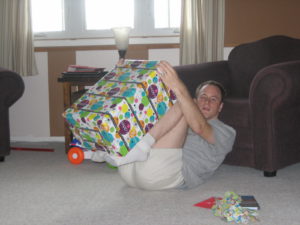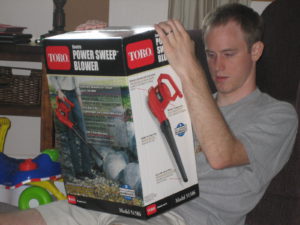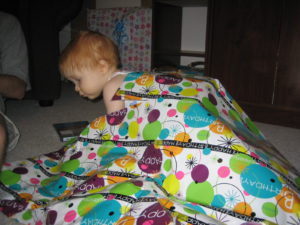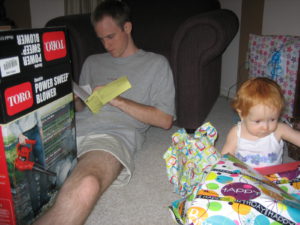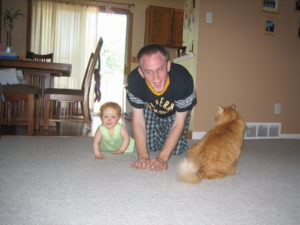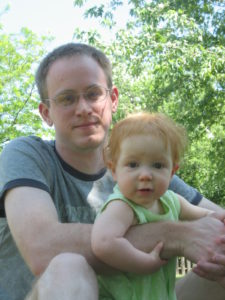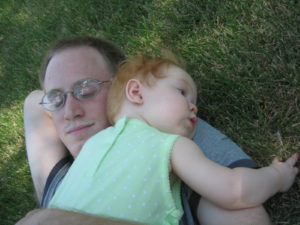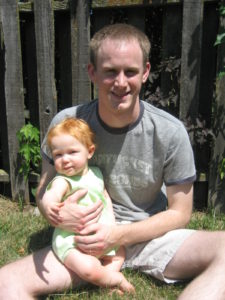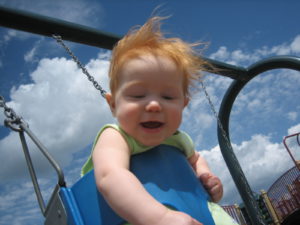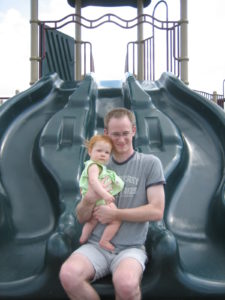 HAPPY FATHER'S DAY!  WE LOVE YOU, DADS and GRANDPA's!!!