i love Halloween!  From the way-back-when times when I went trick-or-treating with Carrie and Tracie around the 'hood, to recently, when Andy and I dressed as Justin and Britney – I LOVE HALLOWEEN!  I love the costumes, pretending to be someone different, and all the mystery and fun!
While we were at Target this evening, Andy, Tim and I sampled some Halloween costumes for our favorite little toddler.  Which do you love the most?!?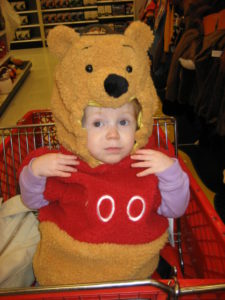 Choice #1:  Pooh Baby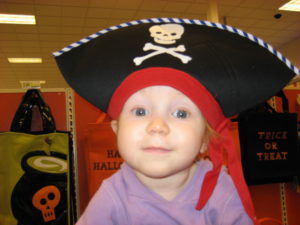 Choice #2:  Booty-Baby Pirate (my personal favorite, and Daddy's, too!)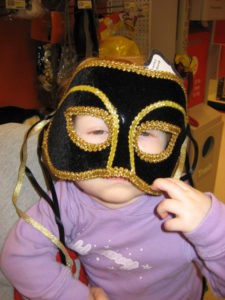 Choice #3: Masquerade Baby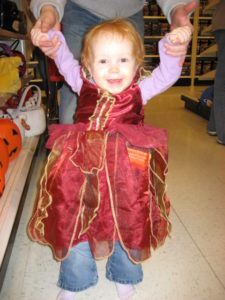 Choice#4:  Fairy Baby
Yes … adults playing in the costume aisle is a little childish (but I love it!), however, WE were not the ones running around in the gorilla and chicken costumes!
Could it be … Satain?!

… huh … my kids at school are right … I am a Witch …