With a free afternoon (a WHAT?!!), we hit the park!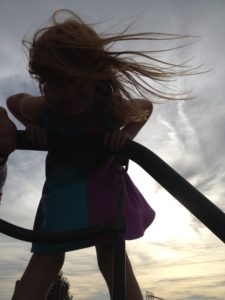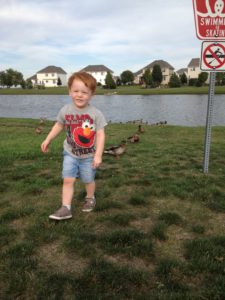 .
"Come here, boys!  Come here!" says Charlie
When the terror and devastation of September 11th occurred in 2001, I was working at the daycare and driving to classes at Iowa State.  I remember flipping off the radio because of all the talk news and listening to my tunes.  When I arrived at class, we were given a prepared statement by the school and told to go home because of the fear a state building would be attacked.  So, home I headed, glued to the TV like so many others.
Fast-forward to today, September 11, 2012.  Life, personally, has changed; life as an American has changed.  In Carter's 2nd grade class, this wasn't addressed at all.  But, why would it be, since this is our generation's JFK.  I hope Carter and Charlie's generation doesn't have something so devastation and world-altering, but the reality of it is, they will.
Carter and I talked about what had happened.  How do you educate at 7-year old on the topics of terrorists and evil?  Knowing I was spinning my wheels amid her questions of "Why would some stranger do that to people he didn't know?", I took another route.  We talked about doing good and taking care of others, and the importance of growing our community.  We went to Hy-Vee and got two boxes of 2 dozen cookies each (thanks, Hy-Vee Great Cookie Event!) and two cards.  We addressed one to the Ankeny Police Department and the other to the Ankeny Fire Department, and we delivered cookies to the brave individuals who keep us all safe.  Carter shared how delivering "happy cookies" made her feel: "I bet they will come and find these, and my nice note, and they will be so happy!"
No, I realize that cookies will not save the world from terrorism.  But thanking those in our lives for their self-less deeds, and taking care of our own neighbors and community will.  A fire is lit with just a tiny spark!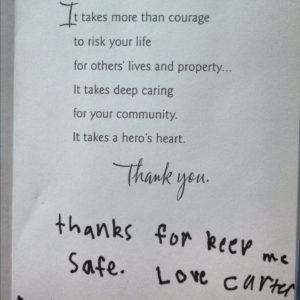 Carter's note to the firemen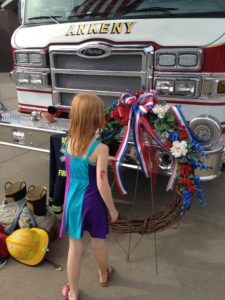 This was a little tough for me: trying to explain a memorial at the fire station to my sweet girl with a giant heart.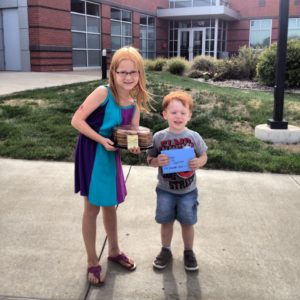 My sweet babies doing their part <3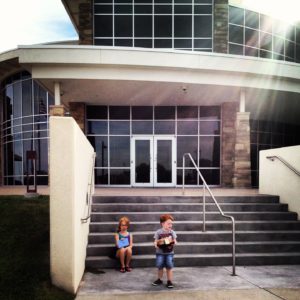 Taking care of our police officers, too!