As a new fund raiser and exciting event at the Blank Park Zoo, they held an overnighter at the zoo.  We arrived at 7pm and slept over, enjoying lots of fun activities.  The only issue I had with this adventure: near record lows for 10/5!  The low, and it was LOW!, was 28 degrees.  Our piggies were oh so cold, but we had the best time!

Carter was so excited!  She began a massive countdown three days ago, and nearly burst out of bed this morning because it was ZOO SLUMBER PARTY!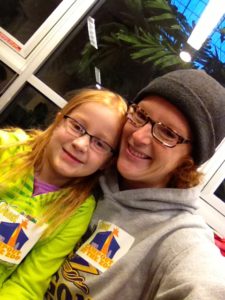 Thank GOODNESS Daddy gave me his hat!


Carter found her pal Jackson, who she fell in love with, and last saw, three years ago!

The very dark, and kinda spooky, train ride to the camp area (which was across the walkway bridge from the giraffes)


Jackson and Carter sat together behind me on the train.  Carter was spooked out, so I grabbed for her hand, but Jackson beat her to it!  So she grabbed onto a thumb for dear life!

In the dark back area of camp site, Carter and her bumbling mother managed to pitch our 4-person tent.  It wasn't pretty, and some naughty words may have slipped, but we DID IT!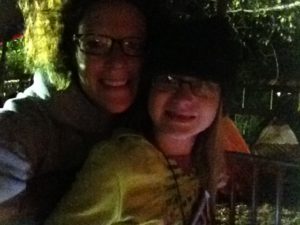 Headed back to the main offices for crafts and a movie under the stars

Isabelle the opossum came to visit during craft time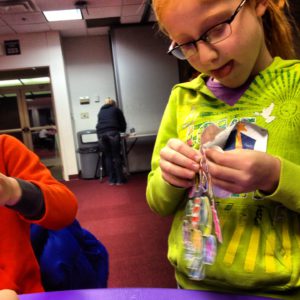 The Chalupa Tongue makes an appearance while in deep concentration making her binoculars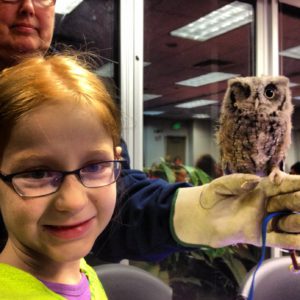 Carter and Hedwig the owl – I want one!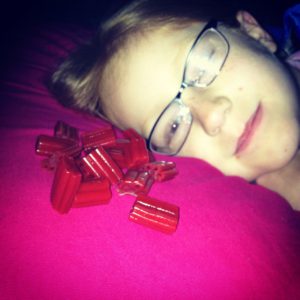 Time to hit the VERY COLD sack!  Twizzlers in our freezing-bags!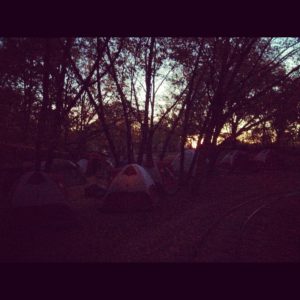 I had to get up to pee TWICE: once around midnight in the 31 degree temps and again at 5:15 when it was 27 degrees!  But it sure is beautiful and quiet!

A Carter-popsicle!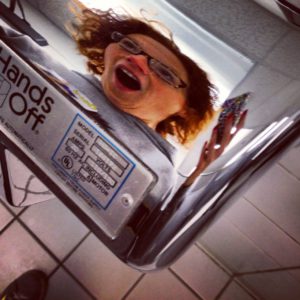 Even better than pancake breakfast?!  The use of the hot air blowers in the bathroom to warm ourselves up in the morning!  Heaven!

Saying good morning to the zoo animals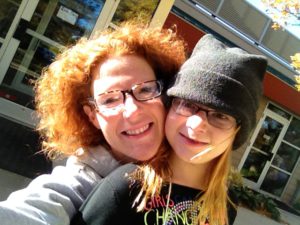 Chilly Mommy and Coldy Carter, heading home