More snow called for an adventure! These two are so cute!
Charlie and Daddy have a full day of school and work, then they're headed to Colorado for a couple days of skiing!
And they are both excited!

Rocking his explorer's sweater for this mountainous occasion!
Wednesday night:

They arrived and got checked in. Tomorrow morning, they'll be up bright and early to get gear. Charlie will do a day of Ski School while Daddy, Jim, and Jake ski, then all the boys hit the slopes Friday.
Having a BLAST! Andy said in the second photo he was happy, but he didn't want to stop to take a picture for mama!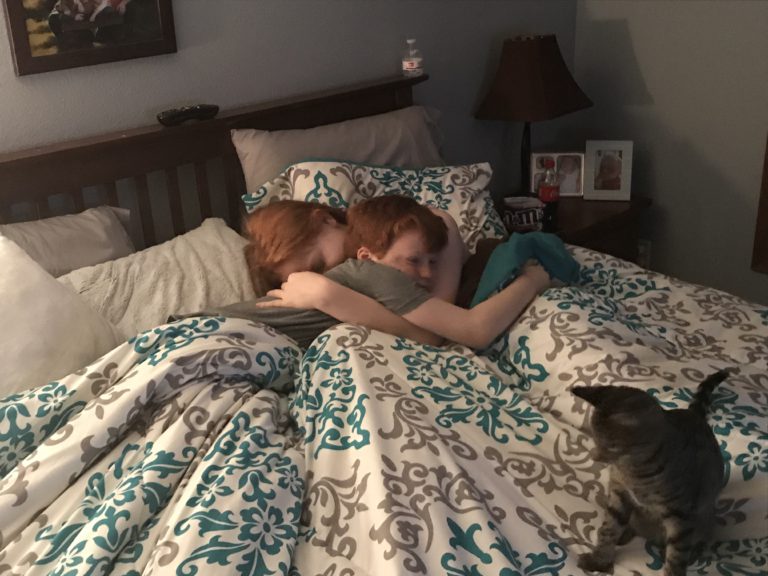 The boys got home around 9:30pm Saturday night. Carter staked out Daddy's spot while I picked them up. Charlie made a beeline to find her. Outside in the hallway, I listened to him tell her all about their trip, and her ask questions about how he did and what runs her took. And I walked in on his. My heart melted!