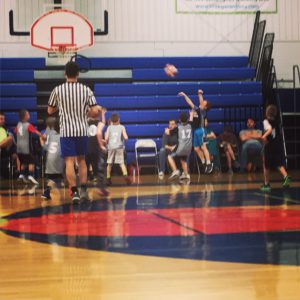 That's my #11!
Shane and Collin had Iowa/Iowa State tickets, and Andy wasn't missing that game for anything.  So, it was me and 4 of the 5 for the day!
I have to admit: It was WEIRD without a kiddo!  No Collin meant no calmness to the group.  He's able to coral Grant and Carter in a way that I can't.  I think I said, "Hey Carter/Grant, over here" about seventy bajillion times.  With Collin (and Kelsey's help!), he does a "Hey guys," they're back, and we keep cruising.  So, we missed The Dude (and Kelsey!), but we still had fun!
And the Hawks won!  Double-score!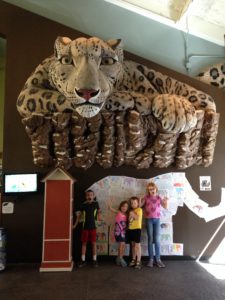 S C A R Y  Tiger!  And 4 bites of Tiger Bait 😉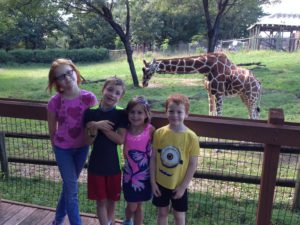 This is Noodles, the giraffe (we renamed her).  She looks like she's going to eat Nora!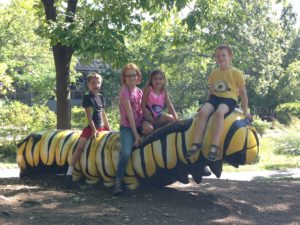 Creepy crawlin'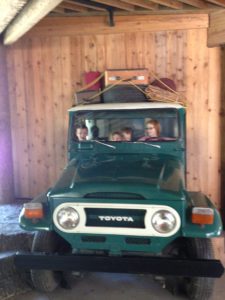 Safari drivers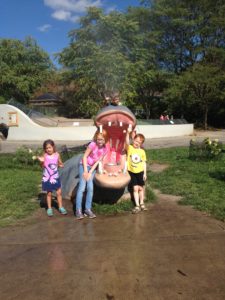 Goofballs being "eaten" by the rhino!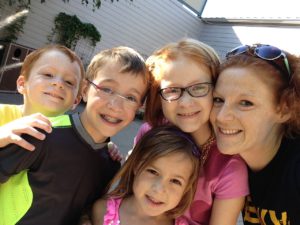 They make me crazy!  Each and every one of them!  But I love 'em to pieces!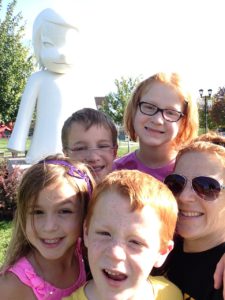 Next stop: The Sculpture Garden for some sights, Jimmy John's picnic dinner, and some good ol' hill rollin'!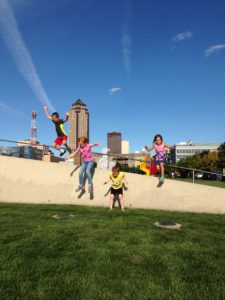 We climbed the big wall around the red bar sculpture, and jumped for joy!  Just because!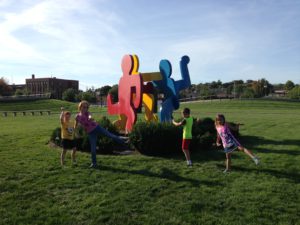 And we got our Keith Haring on!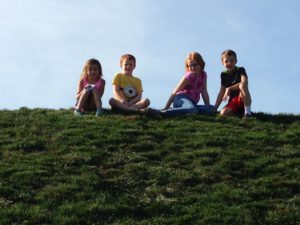 Nora, Charlie, Carter, and Grant: Hill Conquer'ers!
VID2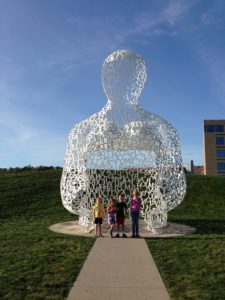 Letter Man!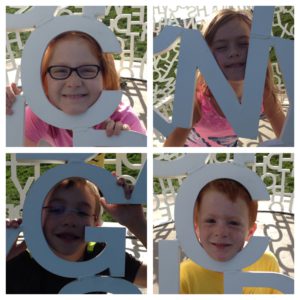 Our Letter Peeps!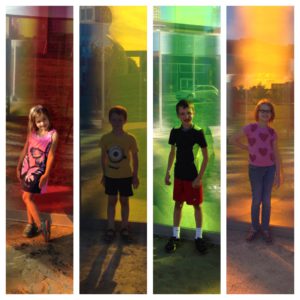 Showing our TRUE COLORS in the mirrored sculpture!