Andy's one rule: No waking ANYONE up before 7am
(Like this would have flown at HIS house when HE was 9!)
So, at 7:01am, Carter came FLYING in, hooting and hollering about Santa and jumping on the bed!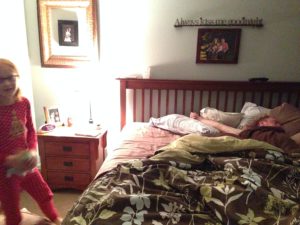 Lights on!  Waking up!  Ready to go!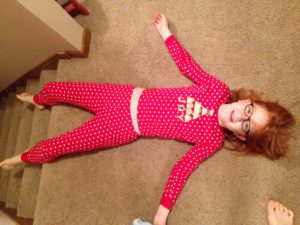 … she wore HERSELF out by 7:10am!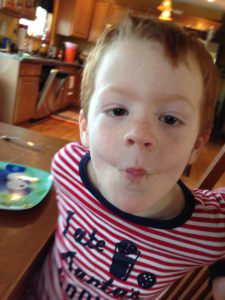 After all the commotion, the flying paper, and ohh's and ahh's, I got what I've always wanted: Christmas Kissey's.  Merry Christmas!