Carter was at camp on Father's Day, then we headed to the Dells, so Daddy never really got celebrated.  So we took extra good care of him today, mini golfing at Toad Valley and having lunch afterwards.  We LOVE our Daddy!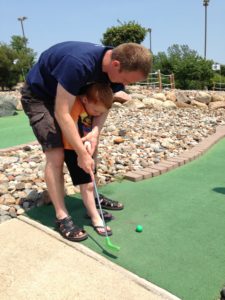 Getting some expert help from Daddy on his swing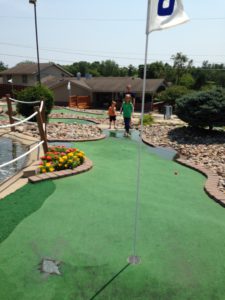 The Cheesers on the 8th hole, somewhat of a water hazard!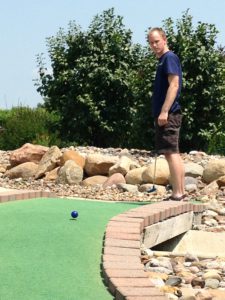 That's how it's done, Tiger Chalupa!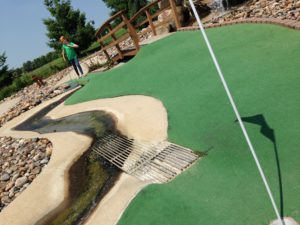 On her first attempt, we freaked that her ball went into the water and would be gone.  Turns out, that's the point!  So she called a redo, putted again, and made it in two shots (that's a bogie, right?!)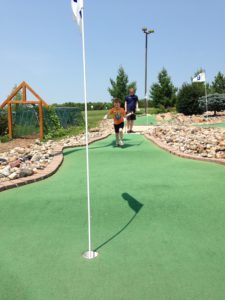 Charlie was pretty excited over his very close shot!  Legitimately, he shot TWO hole in one's!  There was a little mama-help, but it counts!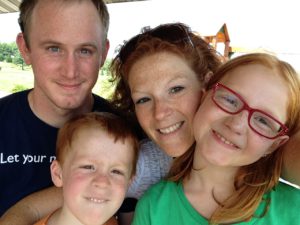 My favorite golfers!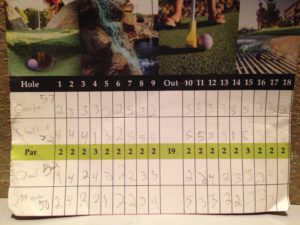 LOOK AT THAT!  I won!  Toad Valley is my favorite golf course!