The excitement builds!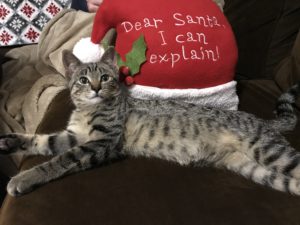 There may be no explaining for all the tree climbing you've done this season, Pandora!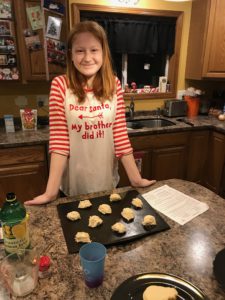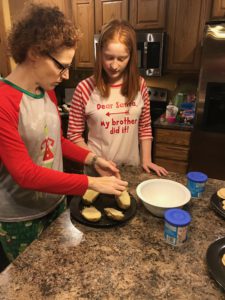 Carter made her favorite FCS Cheddar Biscuits, and she helped me make twice-baked potatoes.  We also enjoyed all the family favorites Grandma would have made: Greeny Beany casserole, Corn Casserole, and Fruit Salad.  Andy's Who-Ham was the best!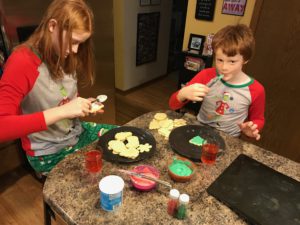 Quality control for frosting.  You just can't be too safe 😉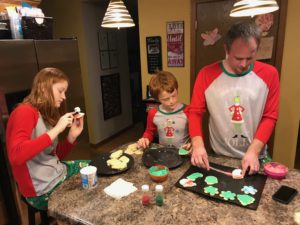 Cookie time!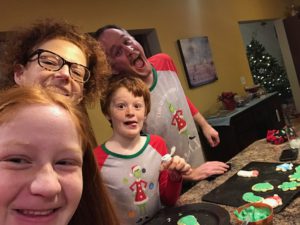 C is for Cookie … or CRAZY!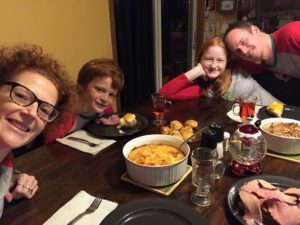 Dinner time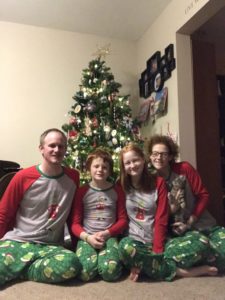 Matchy-matchy, happy, happy