Camp Sacajawea, here she comes!  She is excited for a week of camp!  "Fandom" was made for her!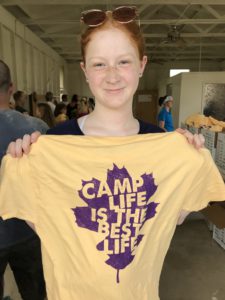 Check in and a great shirt!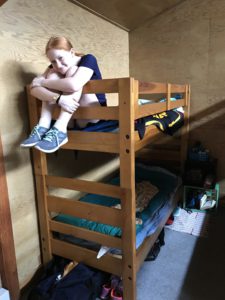 She chose the top bunk, away from the bright morning window light and near the breezy AC!  Smart lady!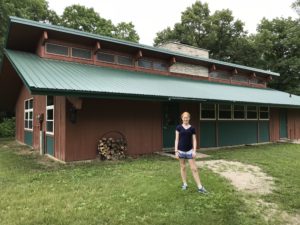 Rainbow Lodge has it all: two bunks, rec space with a TV and games, AC (thank God!), restrooms, kitchenette, and laundry as needed.  She may never come home!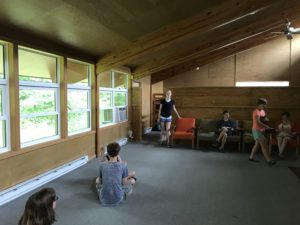 "MOM!" She's ready to be rid of me!  Me … I'm gonna miss her like crazy!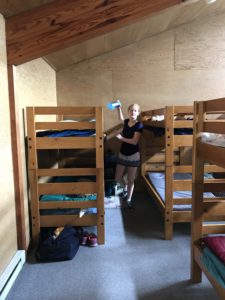 Home Sweet Home for the week!