… and everyone else, of course!
Carter is preparing to "step" into a whole new stage of life!  Her first steps will not be far off … this evening she stood up, did her smile and giggle routine for me, and then picked up her left foot.  It was very slow and methodical, but she was brave enough to attempt it!  She got her upper body to shift slightly forward, but then lost her balance and landed on her cushy bum.  She immediately smiled, crawled to me and hugged me.  Of course I had to hug back – what a big girl!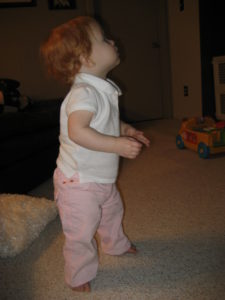 The standing – getting much quicker on the standing …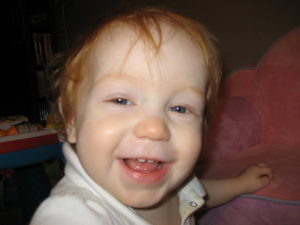 Up – perfecting the smile and giggle …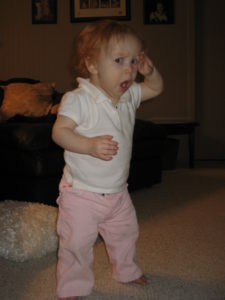 and down – wow!  Standing and learning to walk is tough!