It's another yucky, cold day.  Daddy worked on the deck (all spindles and top rails are on!  Woo hoo!), and Carter and I went to the Science Center of Iowa.
Wearing Daddy's work shoes <b/blojsom/p>
Getting ready to leave … or messing around!
<b/blojsom/strong> <b/blojsom/p>
Now, I must confess: I have many favorites.  My favorite ice creams are cookie dough and mint chocolate chip.  My favorite colors are yellow and orange.  But my all time, favorite place in Des Moines is the Science Center.  It is the coolest thing since sliced bread!  Check out the website if I haven't enticed you enough:  http://www.sciowa.org/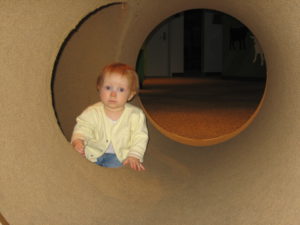 "Discovery World for Babies & Toddlers:"  Carter explored the small tunnel … and eluded me!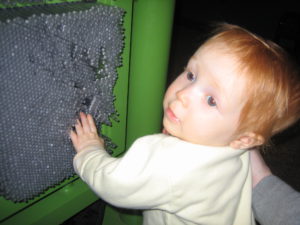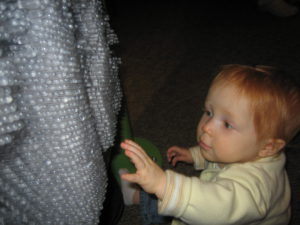 "Discovery World for Babies & Toddlers:" Carter was amazed when she would push the little pins!  She also liked the texture of them.  You can see by the look on her face that she is figuring this all out!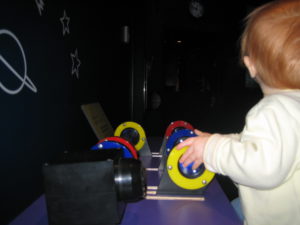 Carter is choosing lenses to make her own telescope to explore the stars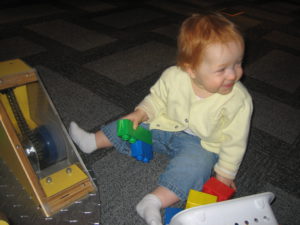 Carter's learning about gears, helping me fill up the basket with blocks, then helping me use the machine gears to move the bucket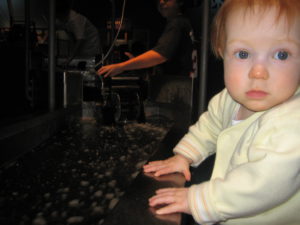 Carter observes while some bigger boys try to figure out the quickest way to make power using water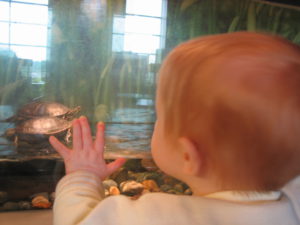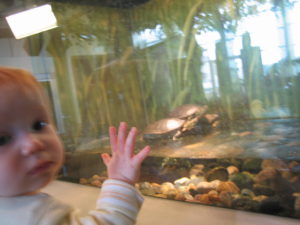 Just like Daddy, Carter loves the turtles
(I think I have a very similar photo of Daddy watching the turtles at the old Science Center!)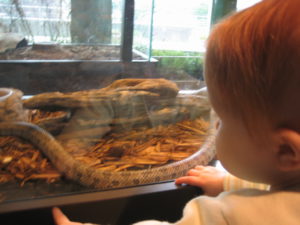 Watch the glass, Dudley!  Carter Potter might know Parseltongue!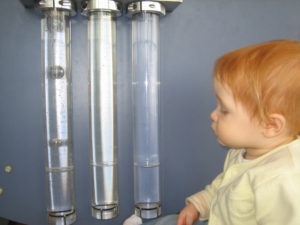 Bubbles travel fastest in which type of substance: watery, sugary, or very thick???
Ask Carter … she's learning all about it!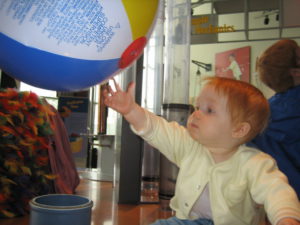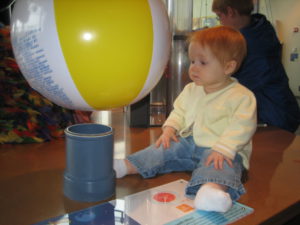 One of our favorite exhibits was the ball and wind display.  When balanced, the wind centers the ball.  She liked the ball, and really liked the wind!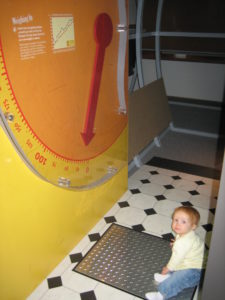 Carter is participating in the Lighten Up, Iowa! campaign by checking her weight.  About 18 pounds … that's about the 50% for children her age … I think you can have one more Cheerio at snack!