Ahhh! It's the Attack of the Upside-down Baby! Run!
The "monster" has a look of evil
… and that HAIR!
Emma Lueck turned 1 last week, and we celebrated today!  What a houseful of family and friends, all gathered for our adorable little birthday girl!  She opened presents with the help of cousins and Carter, and had cake, which she ate way to cleanly!  And she and Carter spent some quality time on the hippo toy together!
Happy Birthday, Emma!!!
The girls on the hippo!
Hold on tight, ladies!!!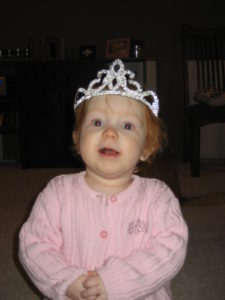 Horsing around at home.  Carter wore her "Princess" sweater that Daddy brought her from Disneyland in California, with my crown!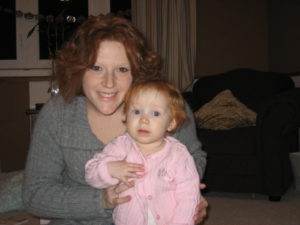 Mommy and Carter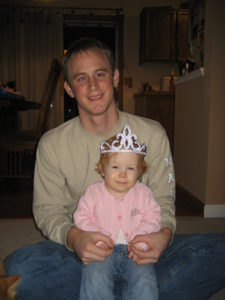 Daddy and his Little Princess!