You can't call it summer without a trip to Wrigley with the Fam!  … and some other Windy City fun, while we're at it!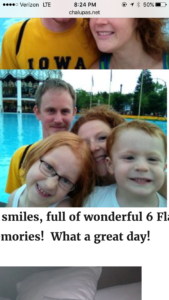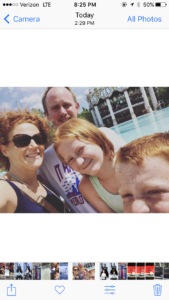 Our last visit to Six Flags (or "Five Flags," according to Charlie!) in 2013!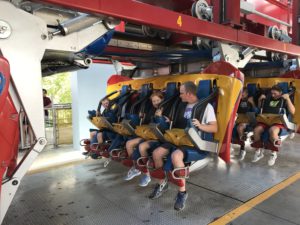 My Super-Fam on the Super-Man!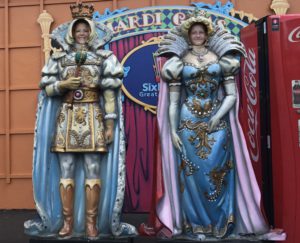 Her royal highness (right) and I (left)
"Lazy Rapids," my ass!  We got soaked!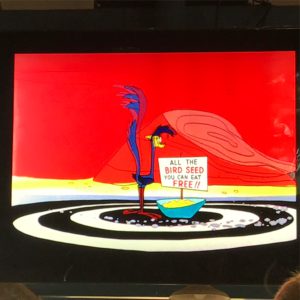 As we entered the park, Charlie saw a Wiley Coyote and Road Runner comic.  He was unsure: "Is that the wolf and the fast chicken?  Or it is a fast ostrich?"  I laughed until I teared up!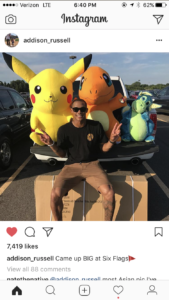 Look who else thought Six Flags was a great idea?!?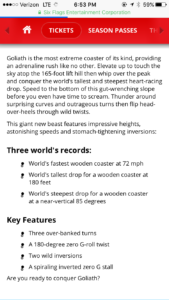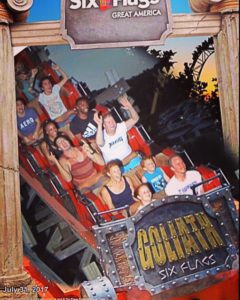 Yep! Did it, and nailed it!  Charlie was terrified.  When we get off rides together, we always critique them: "That one sucked!" he whimpered.  The front-row riders, Daddy and Carter, could have ridden it a dozen times over! 
The twirly cars!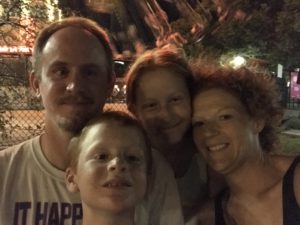 Good night, Five Flags!  You were a total blast!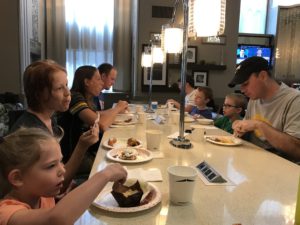 Tuesday morning, we regrouped and found our people <3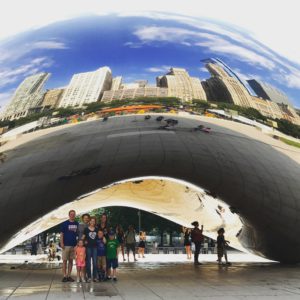 The Bean in Millennium Park!  Yeah!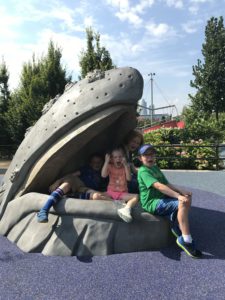 Having a "WHALE" of a time in the Chicago Park district!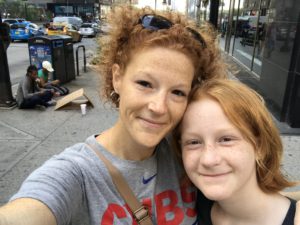 On our walk back from the park, we passed numerous people begging on the street.  This has always hit her heart hard.  She just can't fathom someone being lost in our big world.  We've talked a lot about true need versus taking advantage of the good of others, and usually we keep walking.  But she could not move past the homeless mother and her two children.  We walked back to our hotel, and we purchased cans of soup, protein bars, waters, and bananas, and we walked back to deliver to this family.  The mother was so genuinely thankful, and the daughter gobbled up her banana.  She may not change the entire world, but she changed a family's day, and she moved me to tears.  I'm so thankful for this beautiful heart of hers!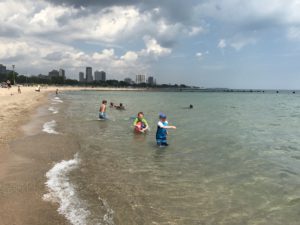 Having a BALL in Lake Michigan!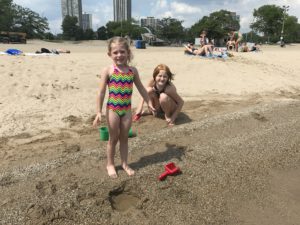 Sand castles at the beach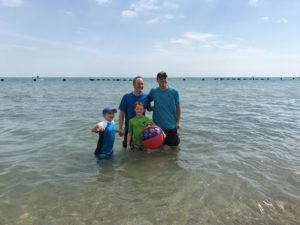 The Boys <3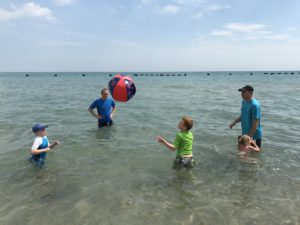 Playing catch … and beach ball … and frisbee!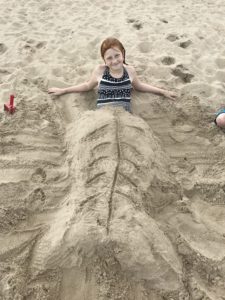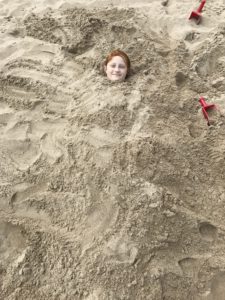 Mermaid sightings!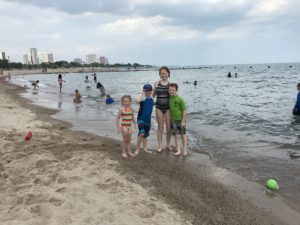 The crew <3