To beat the lines, we got our Adventure Land passes today.  And .. while we were there .. we rode some rides and had some fun!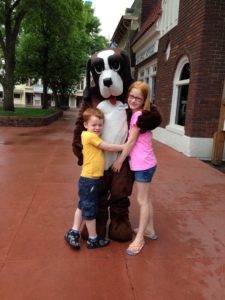 Good to see ya, Bernie!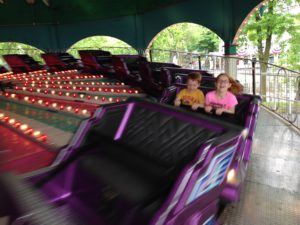 Charlie was unsure of this one!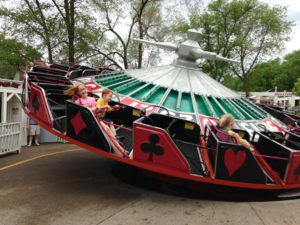 But he loved this one!  So did Carter (can you tell?!!)!
And ending our day with a train ride and suckers!  Awesome!