Beating the heat at the pool!  Can't beat a wonderful day like this!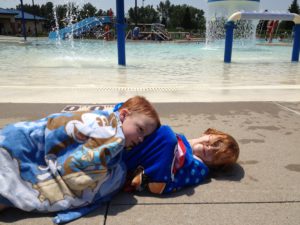 At pool clear time (or "Dead Body Check"), we hung out and snuggled on our blankets.  Gonna sleep great tonight!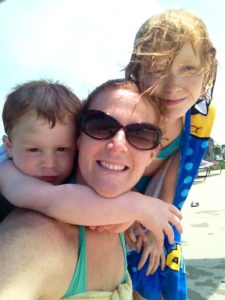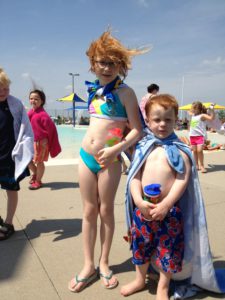 Fun times!  And I got to leave with Pool Super Heroes!
Before we hit the pool for fun, we wrapped up Charlie's swimming lessons.  For the last day, they got to slide and play.  Charlie may have fallen in love with the life guard!