After Chuck E. Cheese last year, there was no doubt where we'd have this 3rd birthday party!  He invited three daycare friends, his cousins and close family friends, and we tore up Chuck E. Cheese!  It was a great day!

Good morning, Party Man!  He came into our room at 7:03am and tapped on the bed: "Good morning, mommy," he whispered.  "I go to the party now?"  Such a sweet, amazing little dude!

We all took showers to get glam'ed up for the party!  Miss Thang HAD to wrap up her hair (HOLY Poppy!  And HOLY Mommy!  She's a Carruthers through and through!)

Hugs and kisses before heading out

Carter popping bubbles at Chuck E. Cheese

Reel Big Fish for Charlie

My dudes, playing skeeball

Carter loves the jump rope game!

Andy and Rory scored a boatload of tickets at skeeball!

Bubbles and smiles at Chuck E. Cheese

Rides!

Carter and Isaac were dancing with Chuck E. Cheese

Where does the Birthday Boy put his birthday sticker?  On his birthday belly.  Duh!  And he wore it there for the entire party!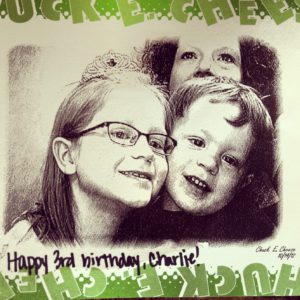 Every trip to Chuck E. Cheese, we get a sketched photo of my two Cheesers!

The party crew:
Owen, Carter, Ian, Isaac, Brody, Charlie & Bennett (Max was too terrified of Chuck E. Cheese to even enter the party area!)

Happy Birthday to my dear, sweet dude! 

Not so much a fan of Chuck E. Cheese this year!

… but he finally gave the Big Mouse some love!

Chalupa's at Chuck E. Cheese!

Birthday face!

Love, Mommy <3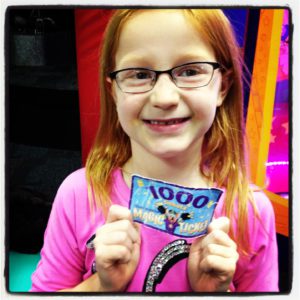 He still refused to do the Ticket Blaster this year, so Carter did it for him (again), and she scored BIG!

We opened gifts at home, and he loved his pirate ship and trains.  A LOT!

Carter picked out a special present just for her brother.  Charlie choose a gift for her, too (She got him a car racetrack and Hot Wheels, and he got her a Junie B. Jones word search book).  They're sweet and amazing like that!

LOVE YOU!
On Dude's Day, we went to the park and had cake!  Because those are two of his favorite things!

Step by step!

Smiles on the swing!

Peek!

Look who we found on the slide!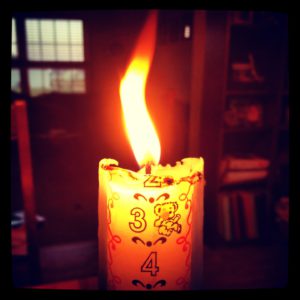 Happy 3rd birthday, Little Bear!  We love you to the moon and back!

Cheeseburger Mac was his dinner of choice, with chocolate milk "with a lid," cause he knew he'd spill!

Birthday buddies

What IS it?!  (Cars!)

Charlie's favorite: The Big Trucks!

Running and jamming along the street I grew up on <3

And just being naughty in general!  I love that ornery little mug!