Our original date with Justin Timberlake was back in December, but due to medical issues (swollen vocal cords), he had to postpone. Well, today's the day!
Amy and I headed to Omaha for JT! We checked in, and had a couple beverages, then headed for dinner. Downtown was packed! But we found the best of both worlds: a cute little bar near a pizza place that delivered! After devouring the largest piece of pizza I've ever eaten, we headed to Justin!
Welcome to The Man of the Woods Tour!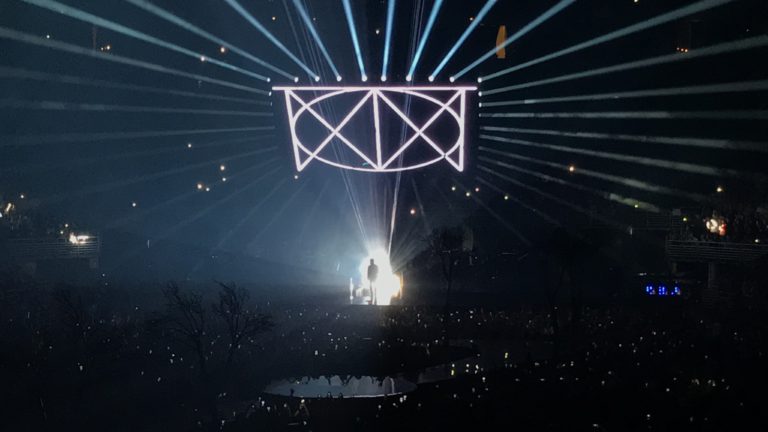 T