What a cool experience! We piled in with Uncle Corey, Aunt Amber, Owen, and Makayla, and Daddy, Charlie, and I headed to downtown Chicago to immerse ourselves in all things CUBS!
We made it to the I-80 truckstop for dinner, then loaded up again for the rest of the haul to Chicago.
Friday, we got all touristy. We jumped into a Lyft to head to the Willis Tower. It was a bit of a crazy, wild drive, and Charlie needed a hand to hold!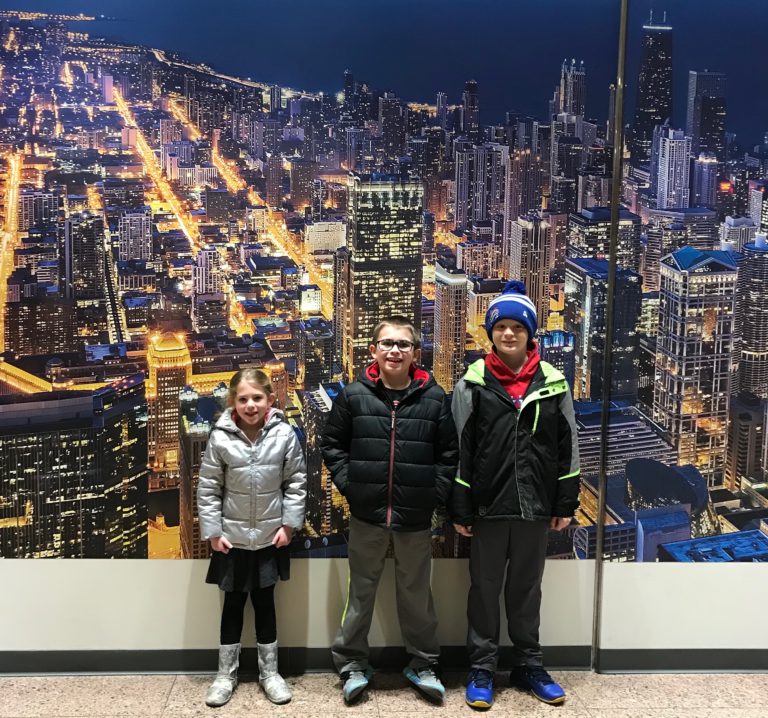 Sight seers!
Pretty cool from the 103rd floor!
Such a cool city!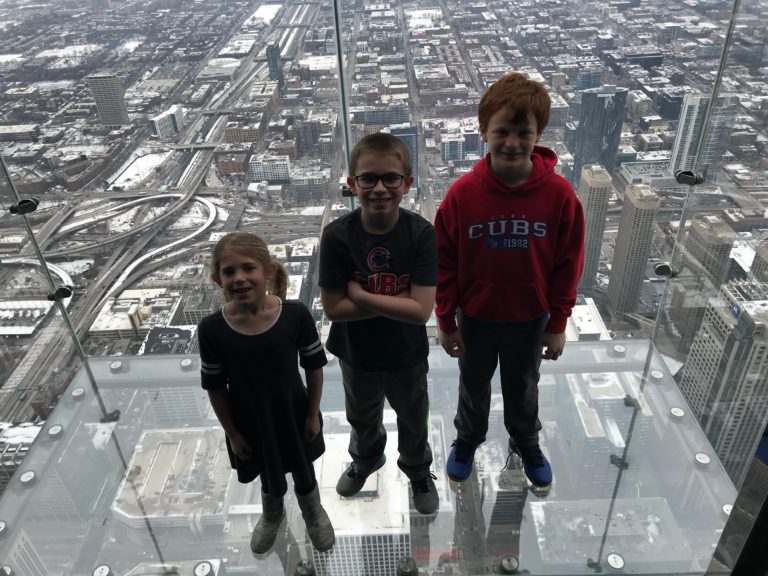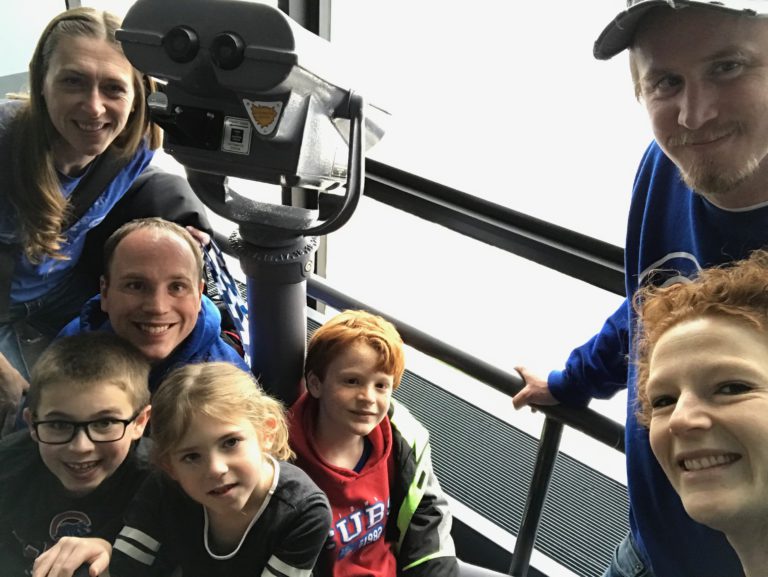 It was a pretty cool experience, checking out the SkyDeck and seeing the city from so high above it's beauty! Next up for these tourists: Deep Dish Pizza!

It's just not a Chi-Town trip without a trip to Dylan's Candy Bar!
Welcome Cubs Fans to Cubs Con 2019! The energy was electric, in the sea of Cubbie Blue!
SO MANY CUBS FANS! About 25,000 people swarmed the Sheraton to meet our Boys in Blue. We were able to score seven seats together for opening ceremonies.
Opening ceremonies included conversations with Almora Jr., Contresas, Heywood, Edwards Jr., Bryant, Schwarber, and Ryne Sanberg! 95 wins, 4th consecutive postseason: What a way to kick of the 2019 season! It's OURS to WIN!
Get hyped! The best is yet to come!

Cubbies of our childhood …
Some of the greatest iconic Cubs to ever play the game …
And our 2019 CUBBIES!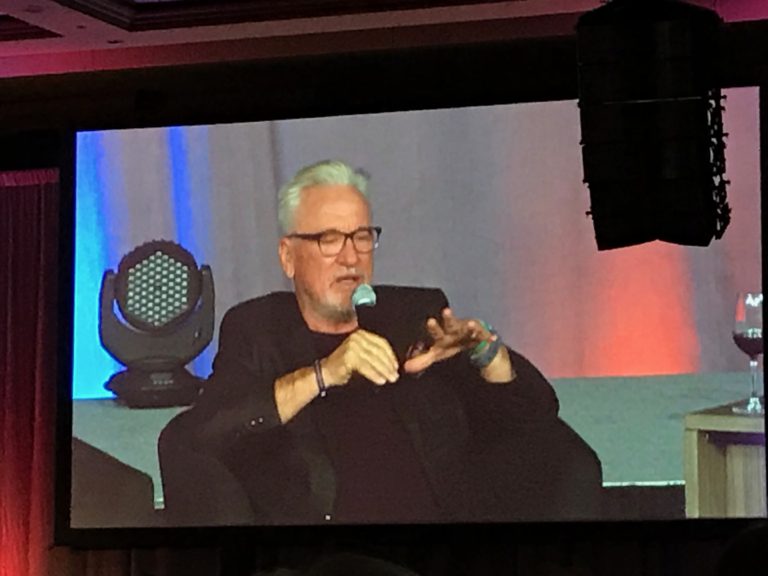 And some Joe talk!
It's gonna be an epic season! Let's PLAY BALL!
Day 2: Panels and signatures! My dudes are ready to go!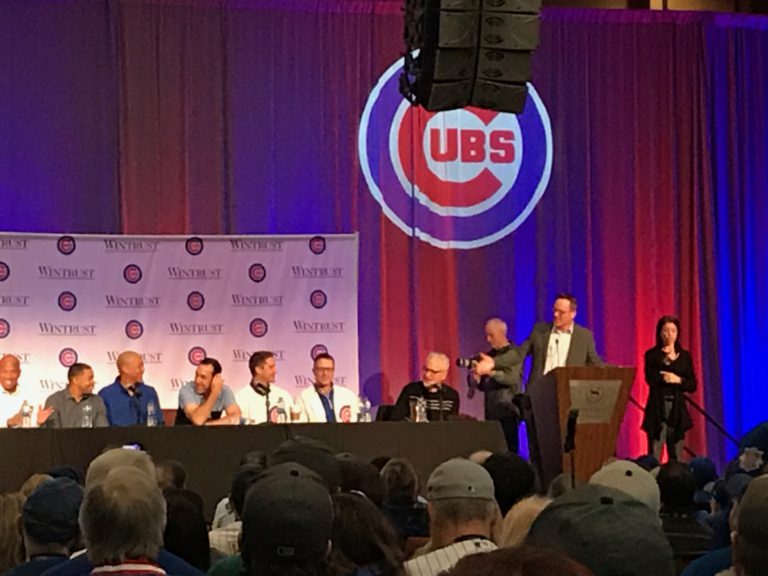 Joe and the staff, talking shop!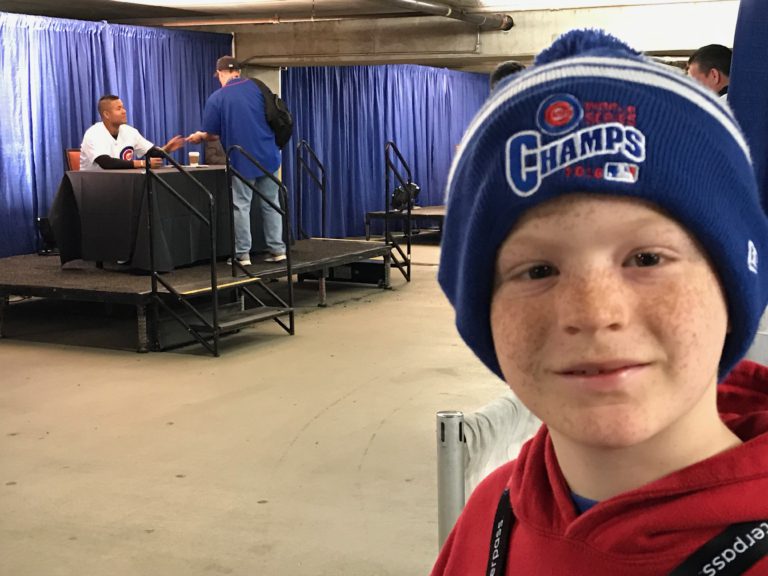 Charlie kinda-met Jose Quintana!
Charlie met some Cubbie greats: Larry Bittner & Bobby Dernier, Jim Bullinger, Pete LaCock, and Brian Duensing
Sluggerville had some impressive bats, and we got to swing Andre Dawson's and Ernie Banks's!
Javy's Silver Slugger! Even JAVY hasn't seen it yet (he'll get it Sunday afternoon!)
Drafting their Dream Teams during panels
Javy, Willy, Kris, and Zobs took questions from the audience. What a bunch of goofs!
Hammels, Montgomery, Edwards Jr., and Hendricks talk Toeing the Mound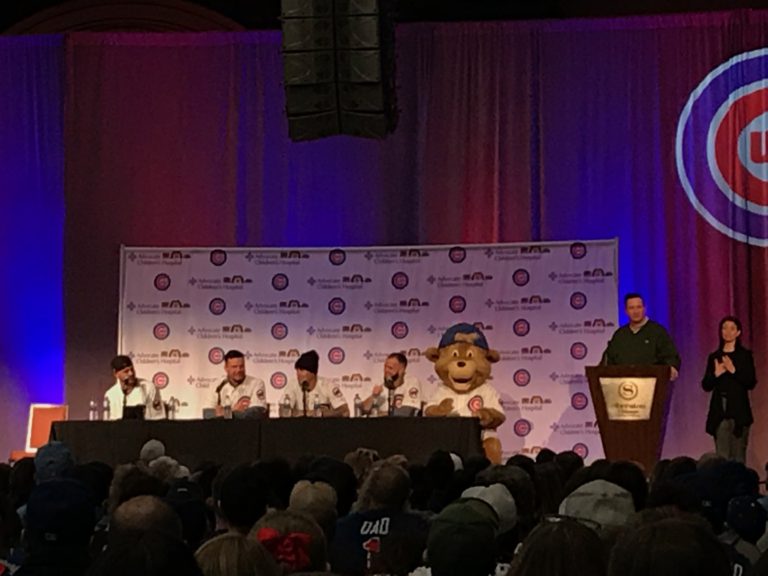 Bryant, Schwarbs, Baez, and Bote, with Clark, at the Kids Panel!
Charlie AND Daddy were excited to meet Ron Coomer!
The boys kinda-met Karl Edwards, Jr. and Victor Caritinni, and Makayla REALLY MET Javy Baez!
Koyie Hill and James Norwood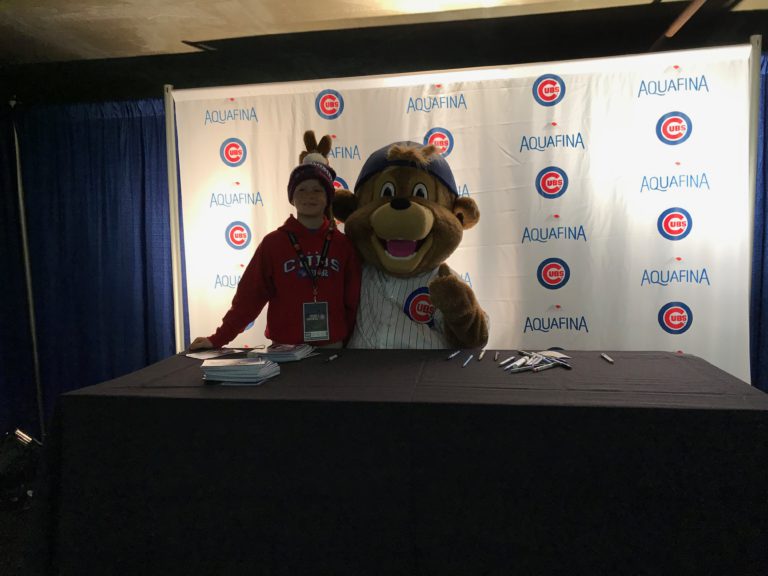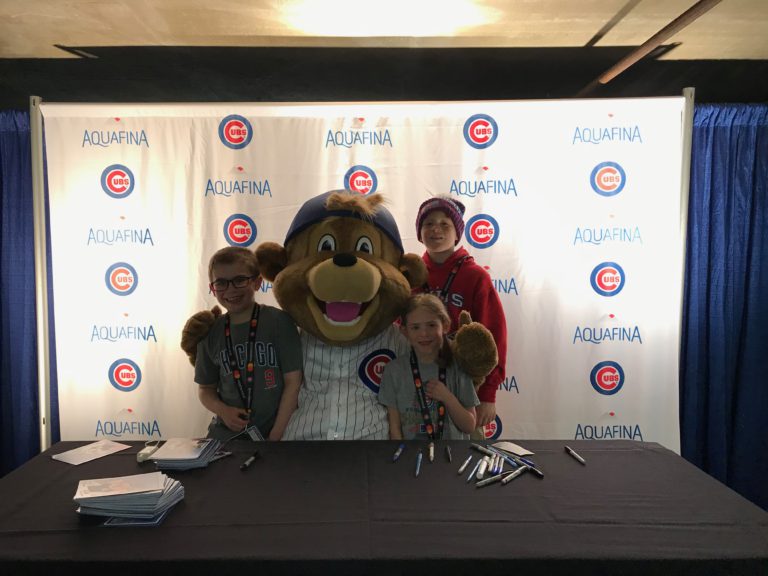 Clark!
Taylor Davis, the coolest guy! I hope we don't see you in Iowa this season! Go play with the Big Boys!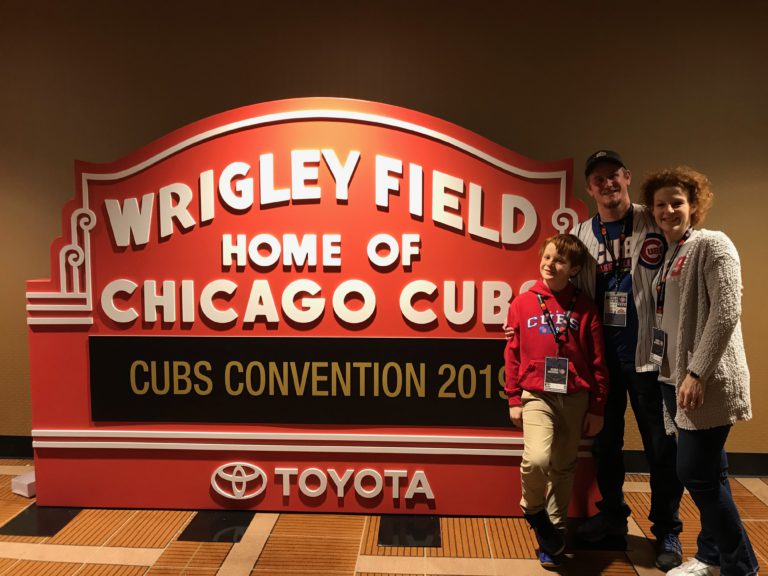 No trip's complete without pool fun!
Sunday, we'd been in the convention hall for 5 minutes before someone walked up to Uncle Corey and Makayla and handed her a meet and greet pass for Kyle Hendricks. Charlie tried to keep his head up, but it was tough to watch Makayla hand a ticket off to Owen, and then Owen get to meet The Professor. We tried to take it as a lesson learned, that we are always happy for others, even when we're kinda jealous. He did okay. We checked out the cool exhibits, poking our heads out of the scoreboard like Happ and becoming Maddon! Then, Uncle Corey called: "Get down here, now," he said …
Uncle Corey and Makayla scored another meet and greet pass! Holy cow! Uncle Corey shoo'ed Andy and Charlie to meet Kyle Hendricks. He was so excited! Thanks, Uncle Corey (and Cutie Makayla!)!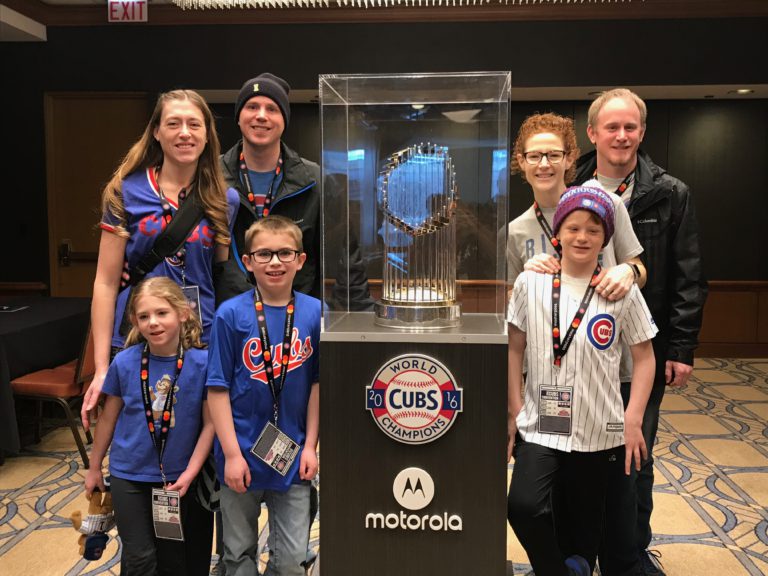 I am so thankful for such an awesome Cubs family! We had a blast at Cubs Con with Uncle Corey, Aunt Amber, Owen, and Makayla. I couldn't imagine having more fun with anyone else! Thanks, guys!
https://www.nbcsports.com/chicago/cubs/overheard-cubs-convention-collection-funniest-and-weirdest-moments-2019-fan-fest-bryce-harper-kris-bryant-maddon-epstein-descalso-cardinals