A buddy of Andy's had some extra Iowa/Wisconsin tickets that would have gone without use this weekend, so of course we were happy to fill the void!  What a fun game!  The Hawks fought hard and played well … until specialty teams hosed it right at the end.  Despite not coming home with a W, we still had a great time!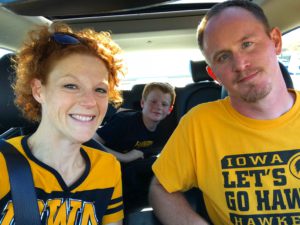 Gold and Black, on the road!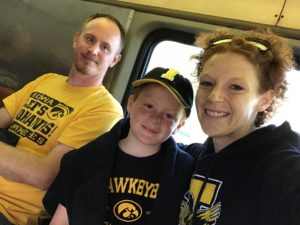 Kinnick Express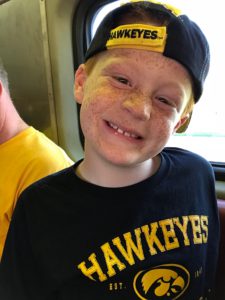 All smiles, hopeful for a WIN!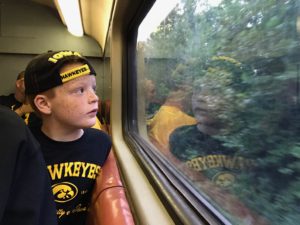 He's always loved trains!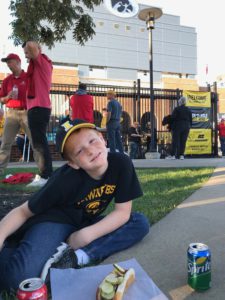 Pregame dinner: Footlong hotdog with ketchup and pickles (weird!) and a Sprite, with a side of Kinnick magic!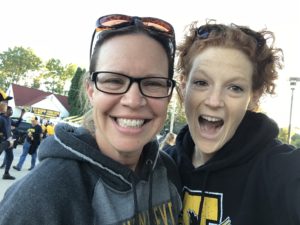 Look who joined us for dinner, on a break from work!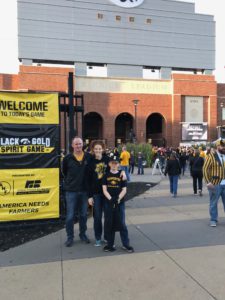 Ready to cheer!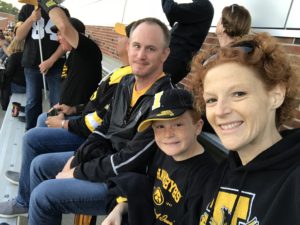 Literally the second-to-last row, but right up from the 50, so it was pretty great!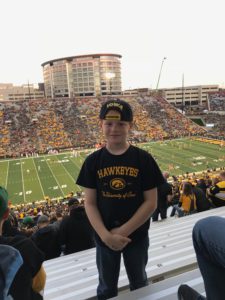 He had a blast!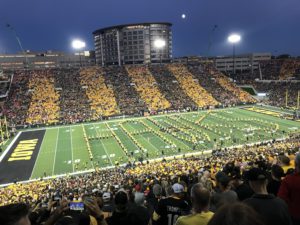 The Children's Hospital and 50,000 people doing the Wave for them.  Humbling, overwhelming, and entirely beautiful <3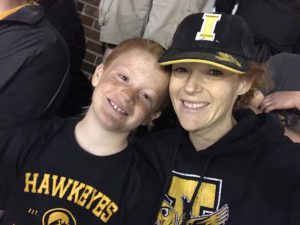 Goofin' as the downfall begins …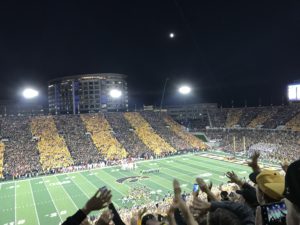 Kinnick really is awesome!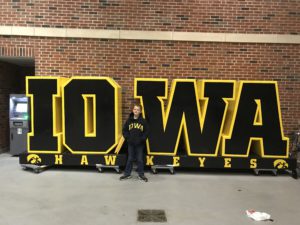 Food and picture break!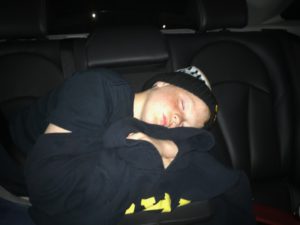 A loss, a run/walk to the train, and one tired dude who "can't sleep in the car"!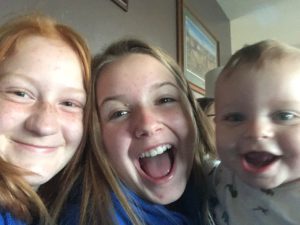 Meanwhile, these goofballs babysat Graham.  What cutie smiles!