Happy of happiest celebrations are set to begin!  Carter's turning 13, and we go BIG around here!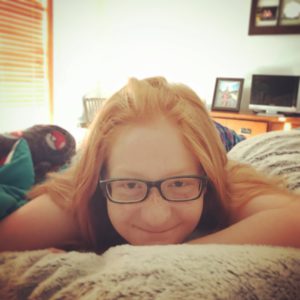 Friend Party day!  The earliest she's been up all summer!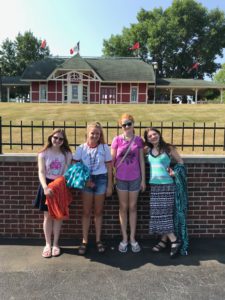 We sunscreened and headed to Adventure Land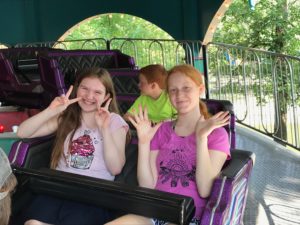 Round and round with Kayla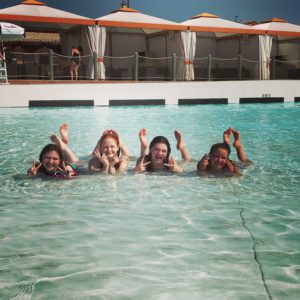 My favorite mermaids: Emma, Carter, Kayla, and Mia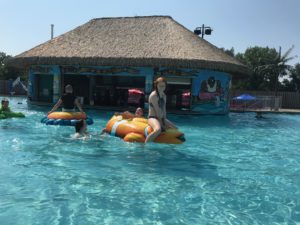 Bday sweetheart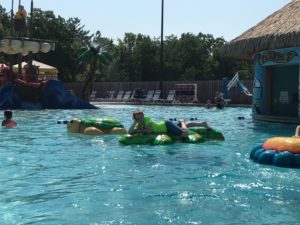 Summer stud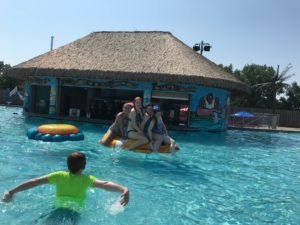 They all made it up!  Finally!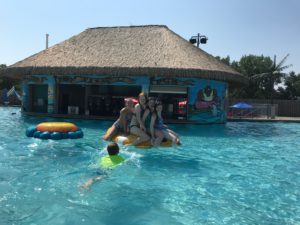 He couldn't wait to attack …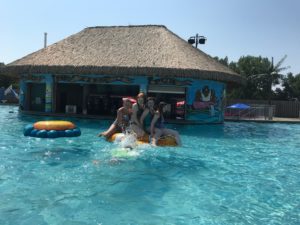 Under … and …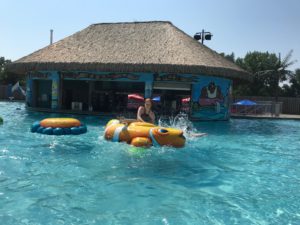 Splashdown!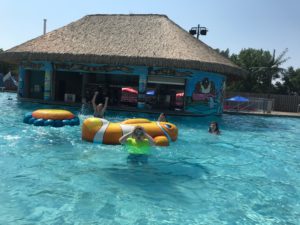 He was so pleased with himself!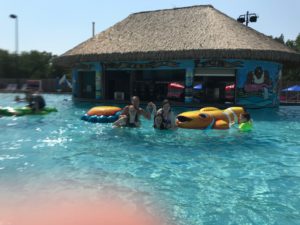 Fishy friends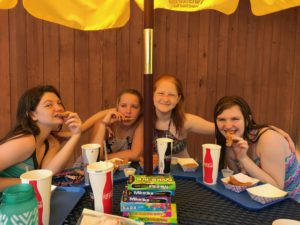 Lunch break with smiles and candy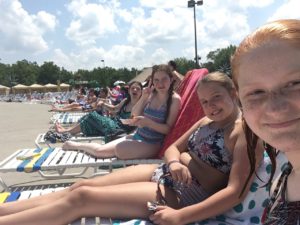 Freckle faces and happy hearts, soaking up the sun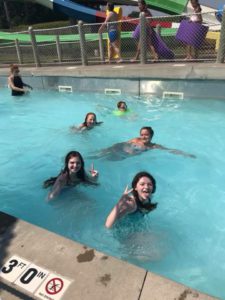 Not-so-lazy river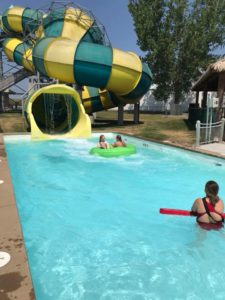 You could hear them giggle from the top of the slide!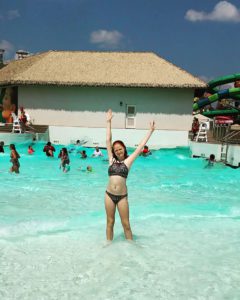 Whatta day!  She's been on Cloud 9 all day!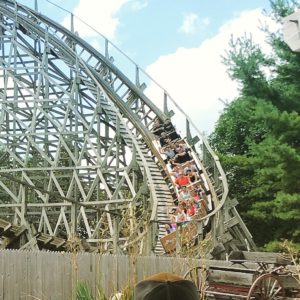 We dried off, cleaned up, and hit the Outlaw.  We'd never miss it!
Saturday, the family came up to celebrate Carter!  Greatest cousins and aunts and uncles around!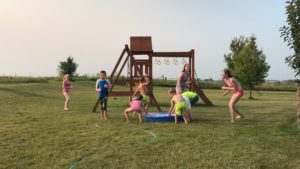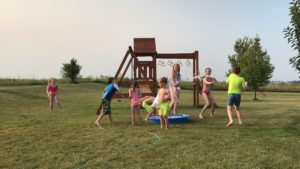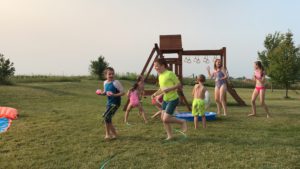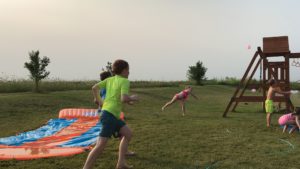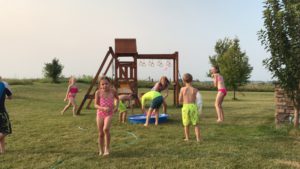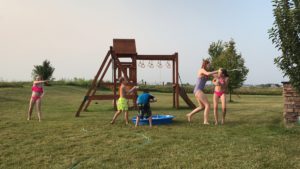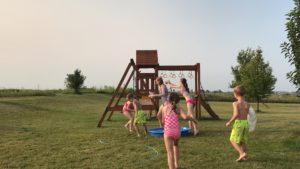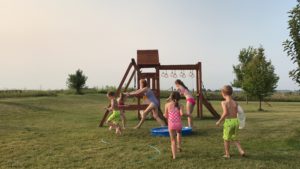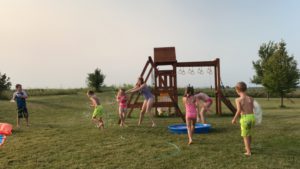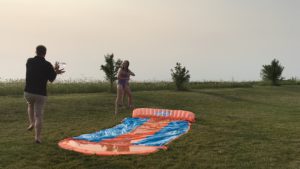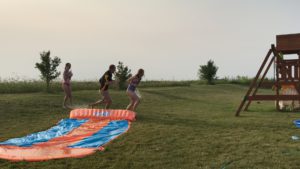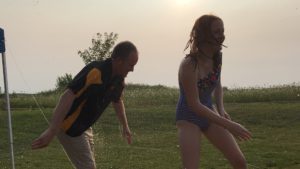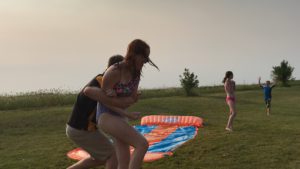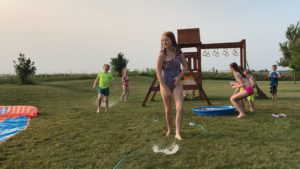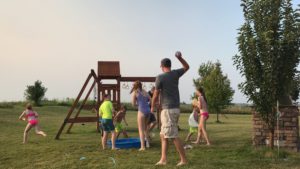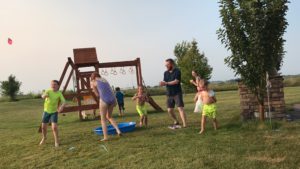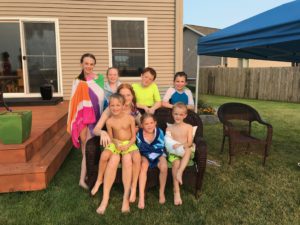 Goofballs!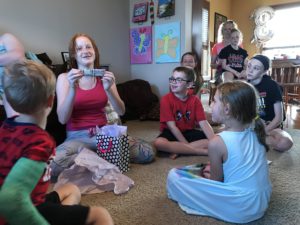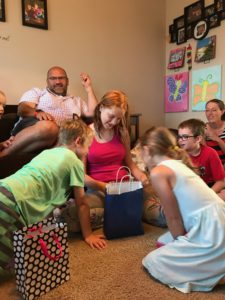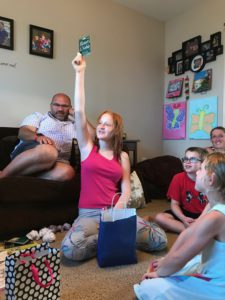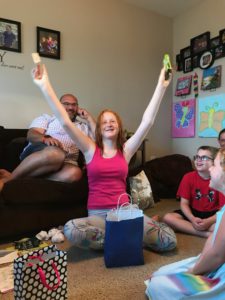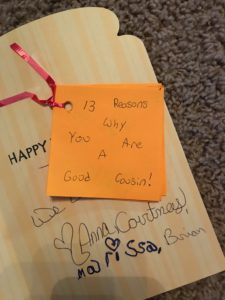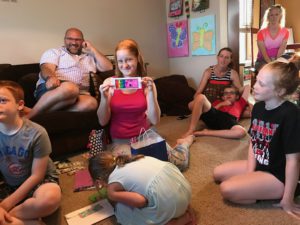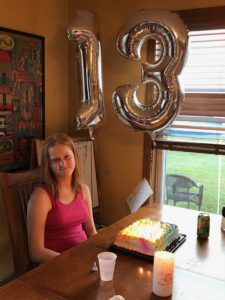 Sweetest, most amazing, silly, insightful, and goofy 13 year old I am lucky enough to spend my days with.  Thank you, Baby Girl for sharing all that you are with us <3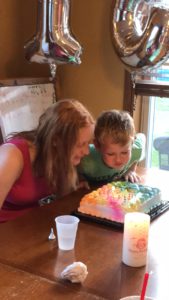 And since you only turn 13 once, we hit the road to spend a couple days in Minnesota, shopping and having a blast together!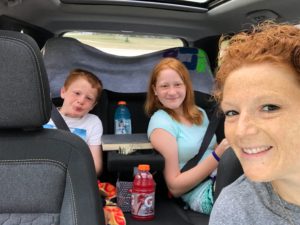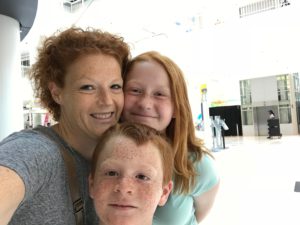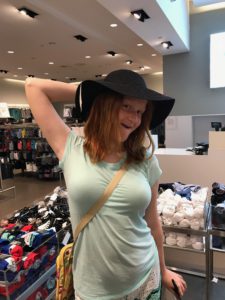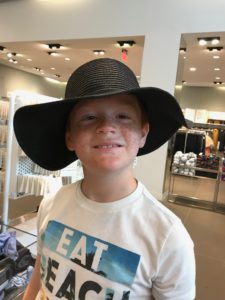 Lookin' good, guys!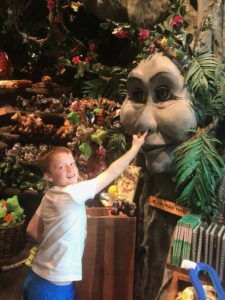 The ladies man!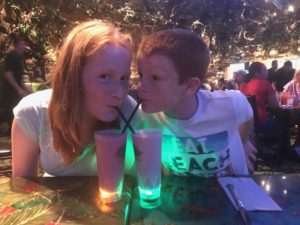 Sharing sips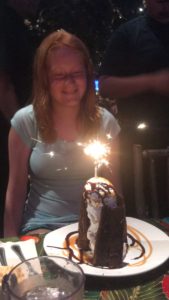 Man, this thing was as big as her!  And she got a lot of it down!  The smile says it all!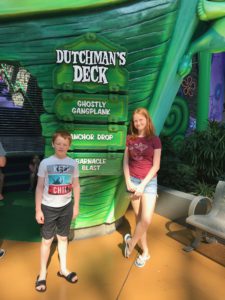 We shopped all day, and hit the pool after dinner.  Then we took a loop back to the Mall to conquer the Dutchman's Deck rope course!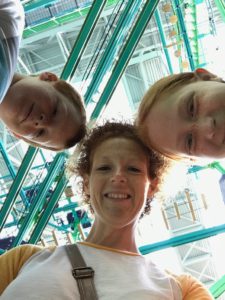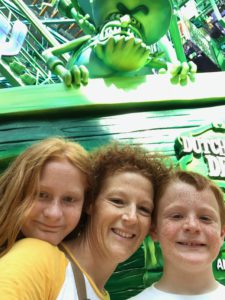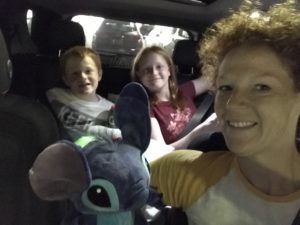 With cookies and pretzels, a car full of back-to-school goodies, toys, a Stitch, and happy, happy hearts, we're on the road back home.  Whatta great couple of days!