With Carter at camp, this guy's calling the shots and loving every second.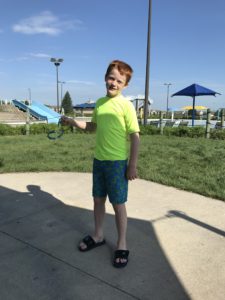 First up, swimming lessons (with a backwards swim shirt!)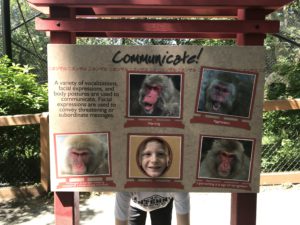 Then to the zoo, with all the monkeys!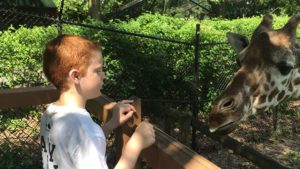 Hello, Giraffe!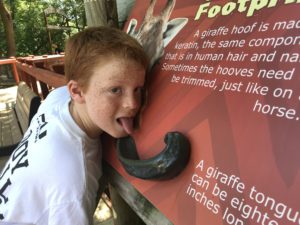 Long tongues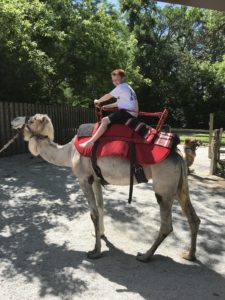 It's not even Hump Day!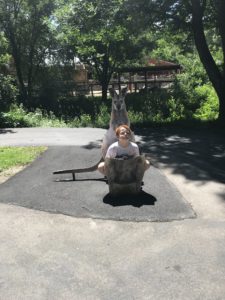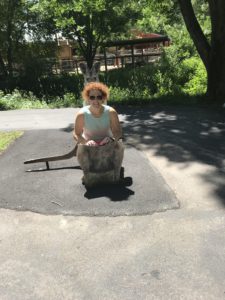 Kanga-deliveries!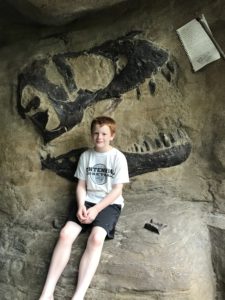 Exploring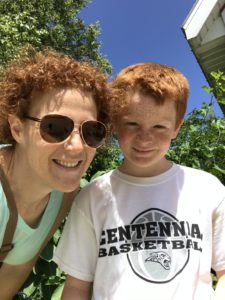 HOT but FUN morning at the Blank Park Zoo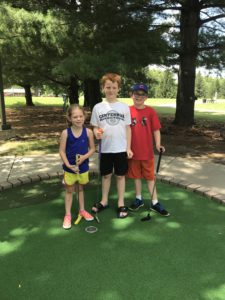 Then we ran to Blank Golf for some putt putt with the cousins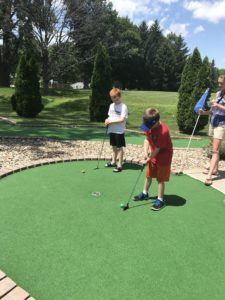 And it was very serious business on the green!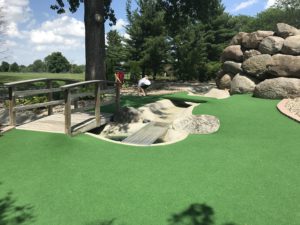 Whatta course!  OVER the bridge or BETWEEN the water ledges?!!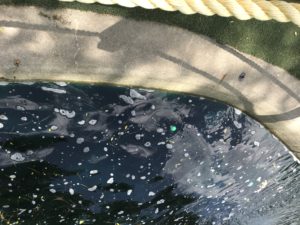 Oops!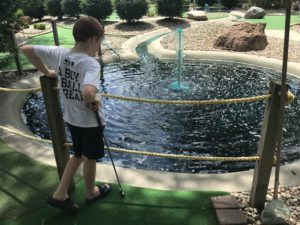 And we lost another!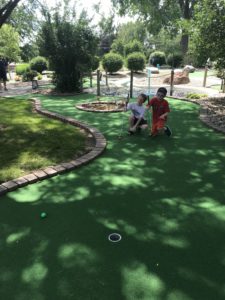 Owen had been lining up shots and sizing up holes at every swing.  Charlie tried to do the same, but finally gave up and said, "I have no idea what I'm doing!"  Owen jumped in to help!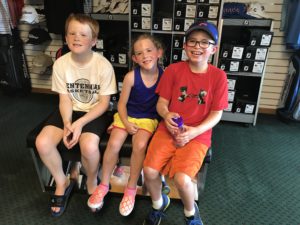 Hot, sweaty dudes (and dudettes!)!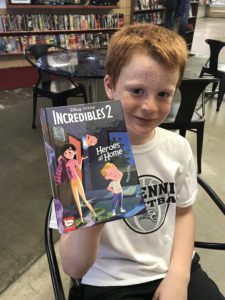 We needed to relax and cool down, so we checked out Cape Kafe, where we got Dr. Peppers and checked out the comics!  Cool place!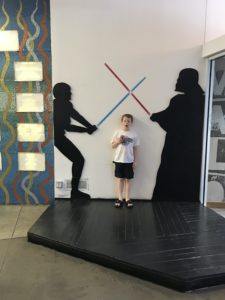 Intense!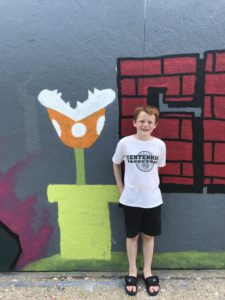 Neat artwork all over the place!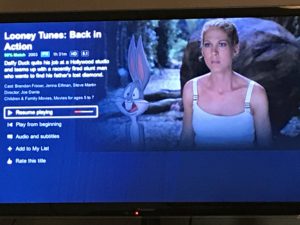 And we wrapped up the evening with BBQ chips and Looney Toones: Back in Action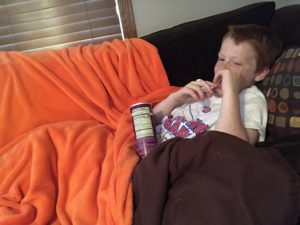 He is loving Charlie Week!