Today is easily one of my favorite traditions: a day at the "Homaha" Zoo!  We packed up nice and early (Charlie was excitedly up at 5:45am!) and made the drive.  We saw it all: sting rays, giraffes, peacocks, chocolate cake!  It was a perfect day!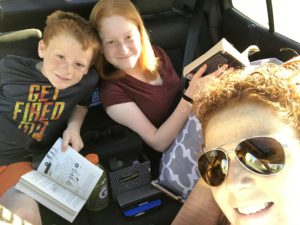 And we're off!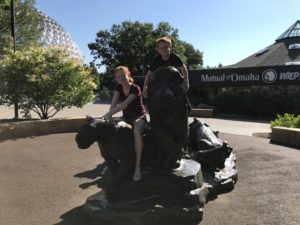 Ready to adventure!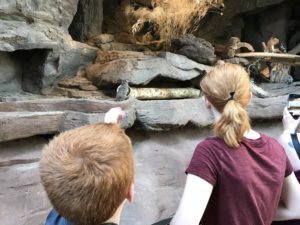 They love the lemurs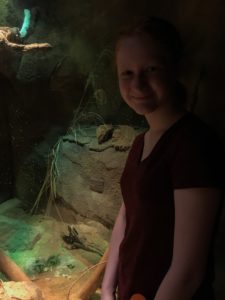 "Look!  I found a dragon!"

You're right: This totally gets you every time!  HA!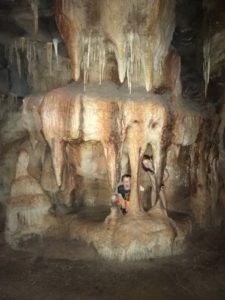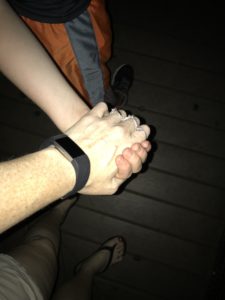 Cave dwellers, and a strong hold on my hand as we cautiously get through the bayou (Charlie hates it!)!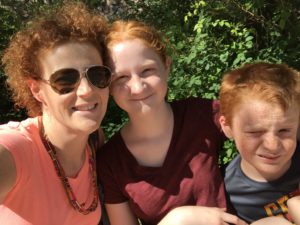 Obligatory picture by the flowers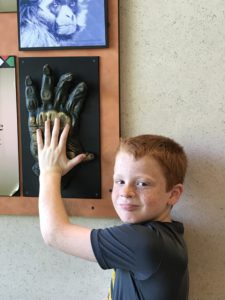 Monkey paws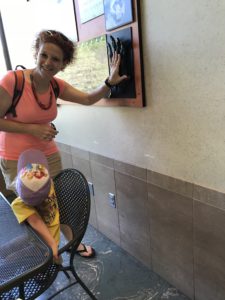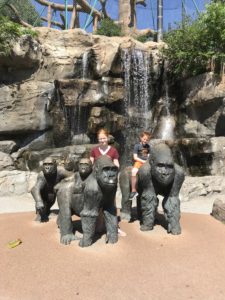 Monkeys!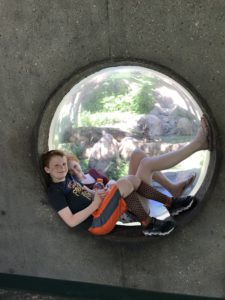 LOOK!  They're getting along!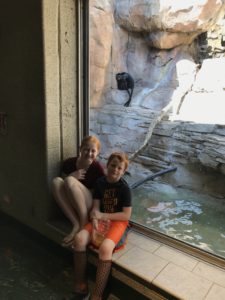 Carter posed them just like the monkeys behind them!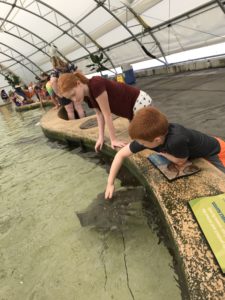 Rays!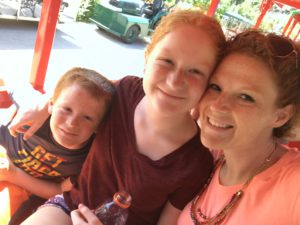 Choo choo!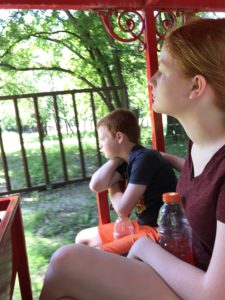 Charlie was hot and hungry.  Carter didn't skip a beat: she rubbed his back and took care of him while we rode to lunch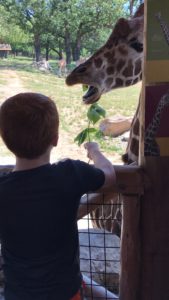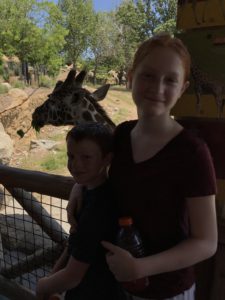 But first, we fed the giraffes!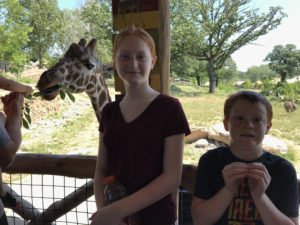 Awesome!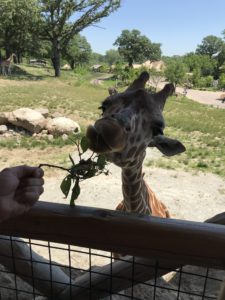 She's so cute!  I want a giraffe for my birthday!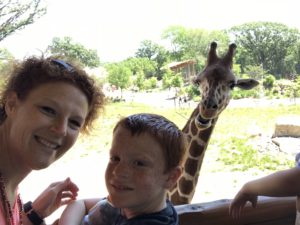 Giraffe selfie!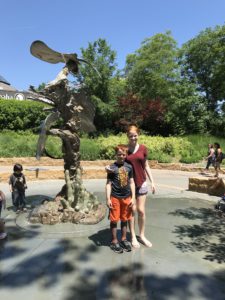 Misty and cool!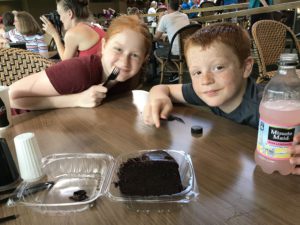 Traditions: Chocolate cake in the jungle
Just a-swingin!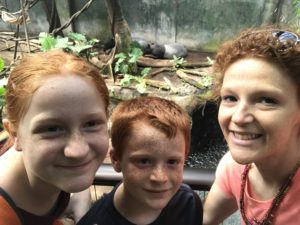 Daddy!  It's the tapirs!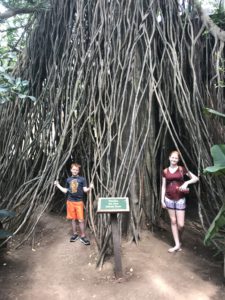 JUNGLE gym!  Ha 🙂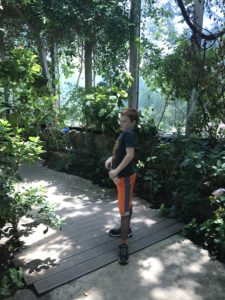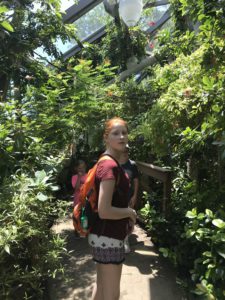 Butterflies!  Carter was in heaven; Charlie's still spooked!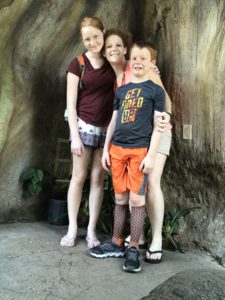 CHEESERS!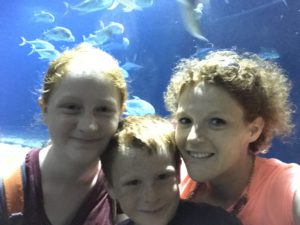 Sharks and turtles and awesomeness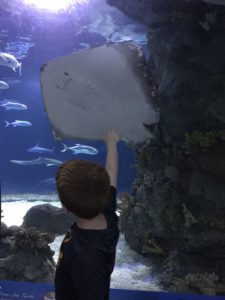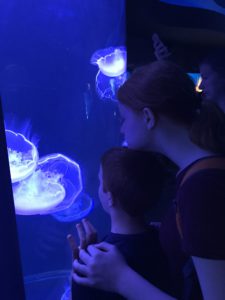 Stingys and Jellys, our favorites!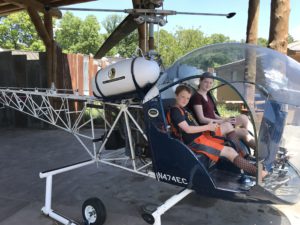 Saving Africa!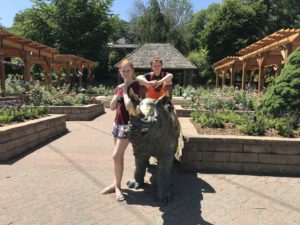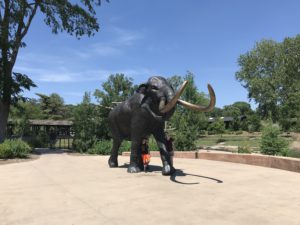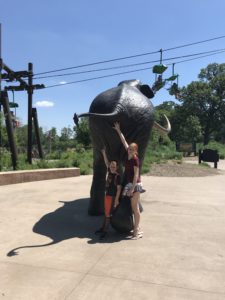 "Send this to Daddy – it's his butt crack!"
O.M.G.  Thse two …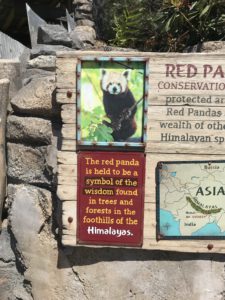 "The red panda is held to be a symbol of the wisdom found in trees and forest in the foothills of the Himalayas"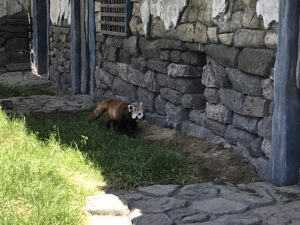 And they are CUTE!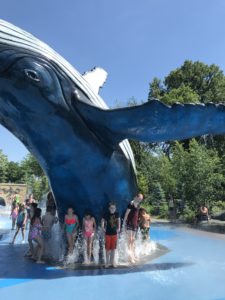 Time to COOL OFF!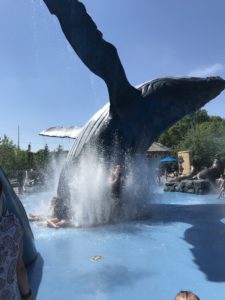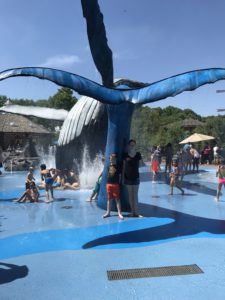 They got SOAKED!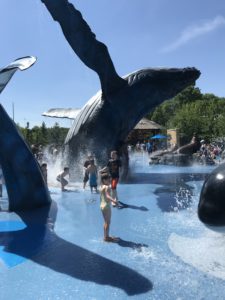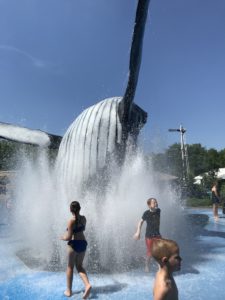 But they were so excited!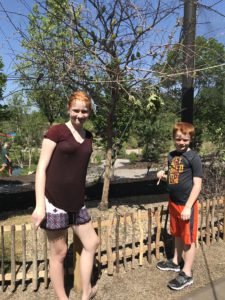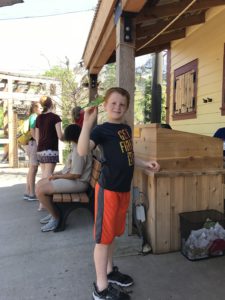 And we wrapped up with the budgies!