Andy and Charlie were dressed up, looking good, and ready to race at the annual pinewood derby!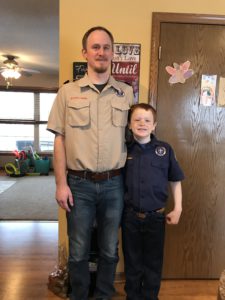 My Eagle Scout and Wolf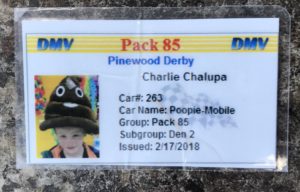 Charlie's license to drive
Entered car: The Poopie Mobile!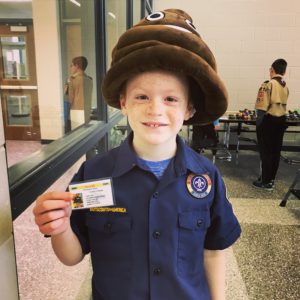 Yes, he came with props!  Whatta turd!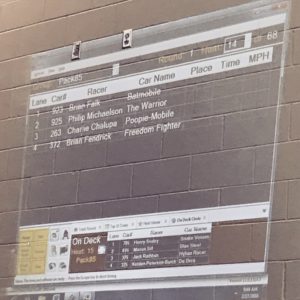 Next up: The Poopie Mobile!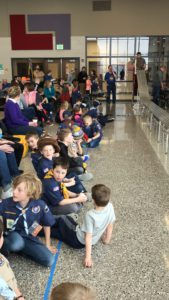 Each car raced in each lane, so everyone raced about eight times.  Spectators lined the track, and racers waited at the finish line with anticipation!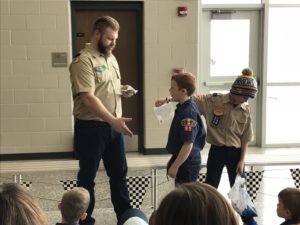 After racing, the boys received their belt loops.  Charlie worked hard and earned a handful of great belt loops!  Way to go, pal!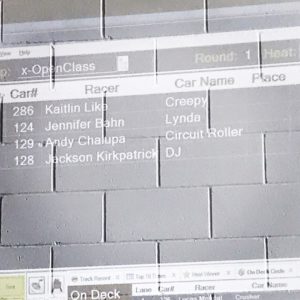 After the Scouts raced, open class cars took the track.  In lane 3, "Circuit Roller," driven by Andy Chalupa!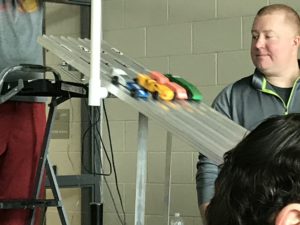 Circuit Roller, far right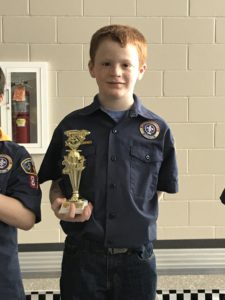 Charlie placed 2nd in his den for time!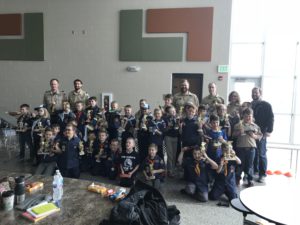 Racers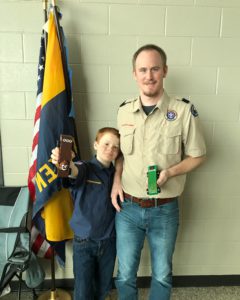 My racers!  Looking good, boys!