We asked kids to fundraise for our building, and they were rewarded with extra tickets at our social.  "Extra tickets" could be redeemed for fast passes to events, extra popcorn, and free passes to pie a teacher.
My team took 10-minute shifts, and my favorite 7th grader planned her tickets well!
She'd been plotting and planning this all week!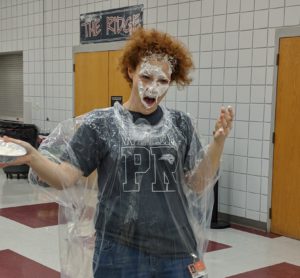 Covered!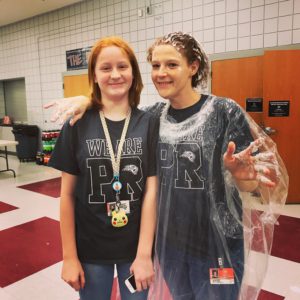 I cleaned up what I could, knowing she'd happily take pride in her work, I kept just a little whip cream on hand …
… and got my own revenge!
What am I going to do when this girl moves onto the 8/9 building next year?!  Life is funny, how it ends options and creates new possibilities.  Carter and I started at PR together, and she's made every single day in our middle school building brighter for me.  I am going to miss her in my hallways more than words can express!