We had hoped to celebrate Owen's last chemo treatment with the family in Minnesota playing, but due to the germs, we opted to keep him safe and at home.  So we headed north for some fun!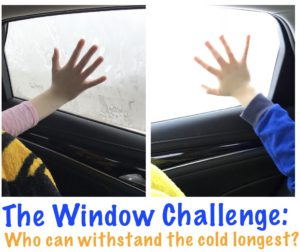 Fun-filled ways to keep us entertained on the drive … dorks!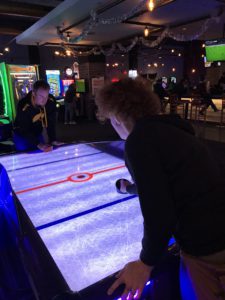 We opted out of riding, and the waterpark hotel was sold out, so we decided to play video games on the 4th floor all day!  We started with Andy whooping my tail in air hockey!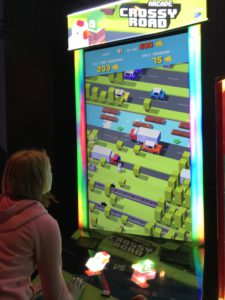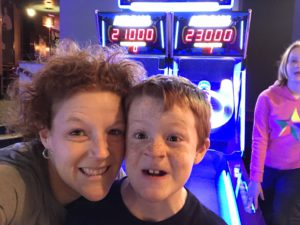 So close, but he beat me in skeeball!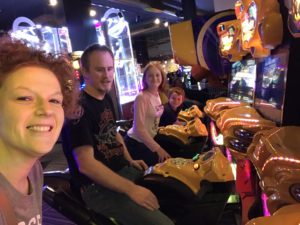 Family race off (I also lost, again).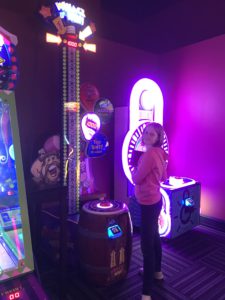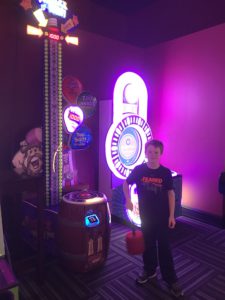 Strong man (and woman!)!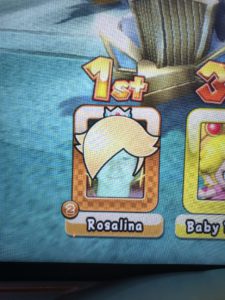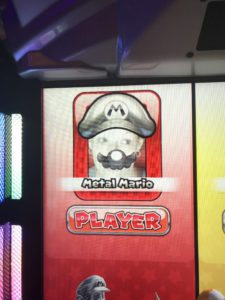 Mario Kart racing characters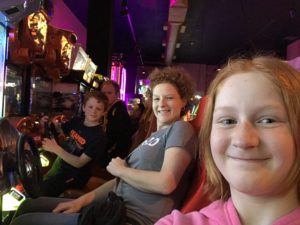 Racing … and again, I did not win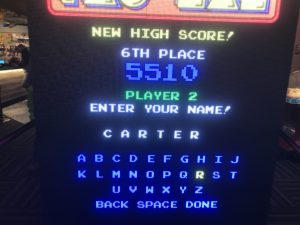 Carter earned, and kept, 5th place at life-sized Pac-Man all day!


We splashed and goofed the night, and morning, away, too!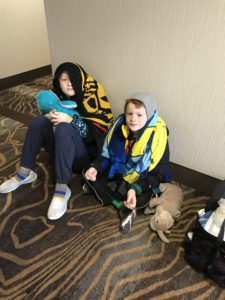 We wanted to be on the road early, because a storm blew through early …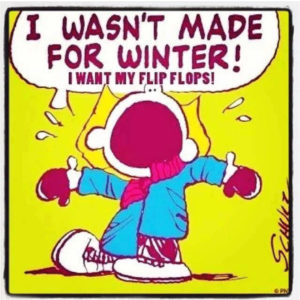 … but it was quicker than us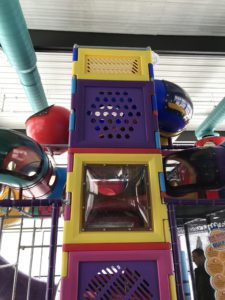 We made it from Bloomington to Albert Lea, where we stopped for lunch, and made the smart decision to stay over night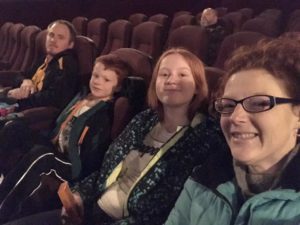 So we found an old-school theater and "enjoyed" the latest Star Wars
And we splashed some more!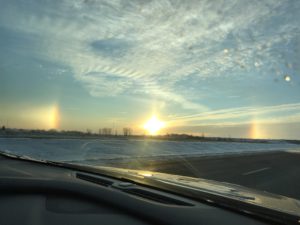 When were were able to get moving again, we woke up to the most gorgeous Sun Dog … which just shows how damn cold it was out there!