We celebrated x3 this weekend: Easter with the Chalupa Crew, Deb's 60th birthday, and Makayla's 3rd birthday!  It was a great weekend, full of fun!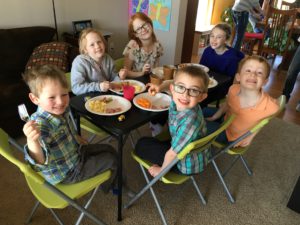 The KIDS table!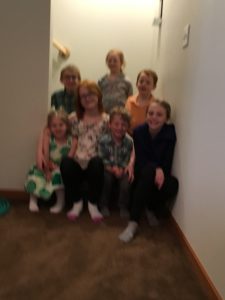 Hanging out downstairs … while the deed of hiding eggs is done …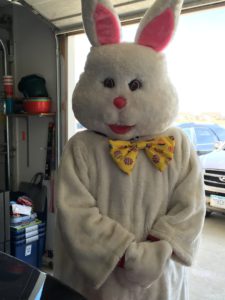 … by THIS GUY!  The "REAL" Easter Bunny joined us this year.  Unbeknownst to me, he (Andy Chalupa) was in the garage when I went to grab Lincoln and Jameson egg baggies … and I nearly shit myself!  Creeptacular, for sure!
The hunt … and the Easter Creeper … is on!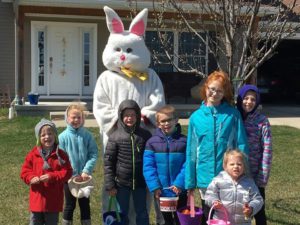 Hoppy, happy Easter Chalupa's!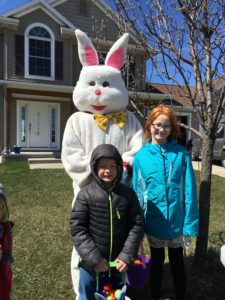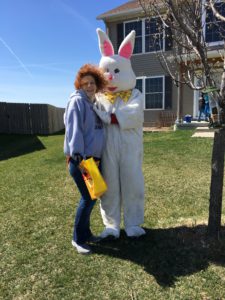 Carter & Charlie with the EB …. and the EB grabbing my boobs!  See, creepy!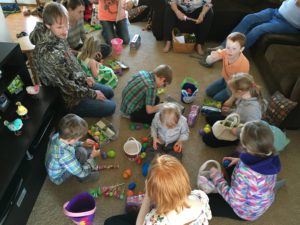 Spoils of the hunt!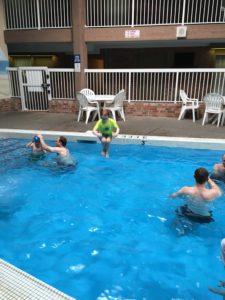 After the eggy fun, we headed to the Ramada near the Interstate for some family pool fun, including CANNONBALLS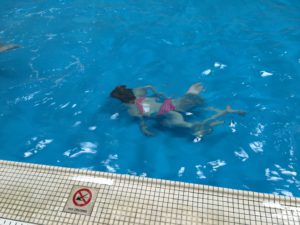 … and MERMAID GIRL!
And LOTS of crazy Chalupa's taking over the pool!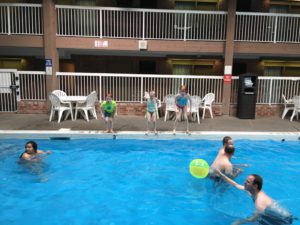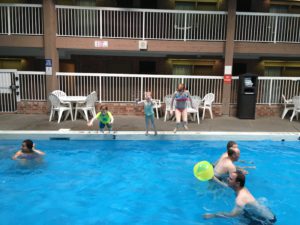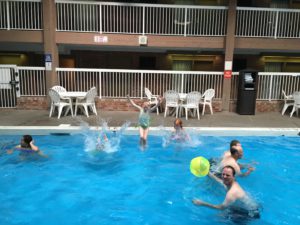 Of COURSE there were CANNONBALLS!  Charlie, Marissa, and Carter crushed it!
We headed to dinner at The Guad, all 18 of us!, and filled our bellies with tacos and margs … and returned to hang out and play games.  Andy and I killed "Heads Up"!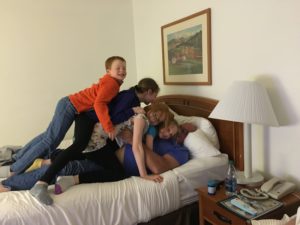 There was some Papa attacking …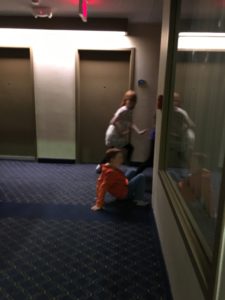 … and mysterious plotting by this secret organization of cousins!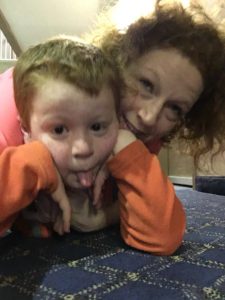 After being ambushed by them (and having a few too many margaritas of my own!), I tackled and captured a member of the Secret Society of Chalupa's!
The Secret Society of Chalupa's is on the prowl!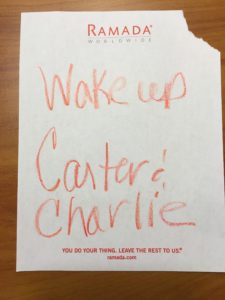 Sunday morning, Lincoln snuck a note under our door!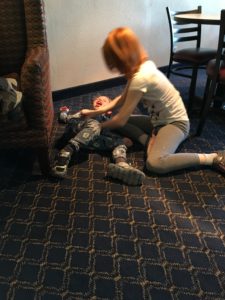 A dead Lincoln, with Carter trying to resistate him!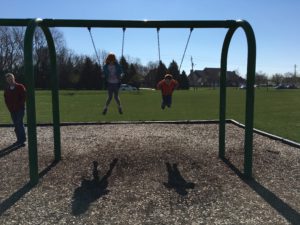 Too beautiful to call it quits!  To the park we headed!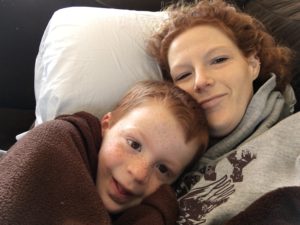 After breakfast and the park, I attempted to get this guy to snuggle and nap with me … no dice!