The boys weren't home yet, so Carts and I found our own adventures.  We packed the bikes in the car (yes, I know we have a bike rack …), hit the Farmer's Market (to buy a pint of cherries that she inhaled!), then headed to the High Trestle Trail for a bike ride and sight seeing!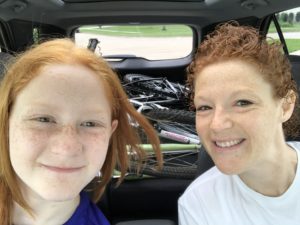 Amazingly, we got our bikes in the back!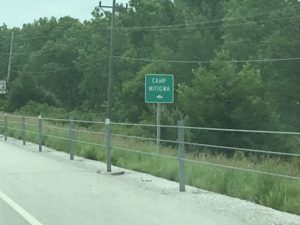 We were this close to the boys!  Carter wanted to stop and hug them both!  It's been a long week without them!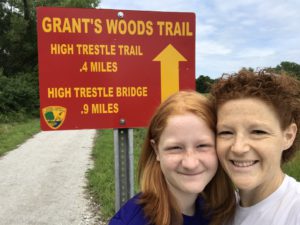 Onto the bridge!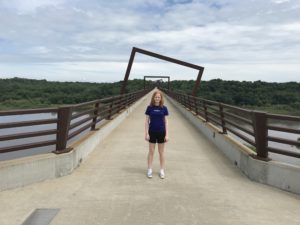 The High Trestle Trail Bridge – super neat!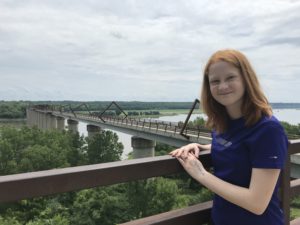 Beautiful sights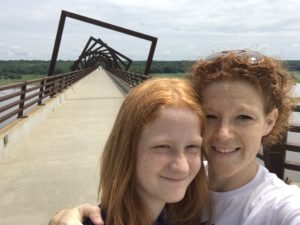 What a gorgeous day for a fun adventure!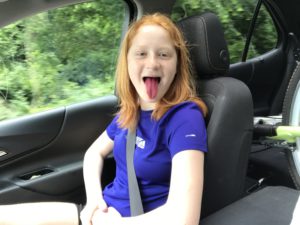 She polished off the cherries!  She was so pleased with herself!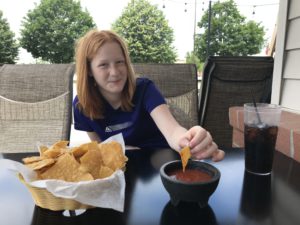 We ended our trek with chips and salsa and giggles, on the patio!
I'm so glad to have her back <3