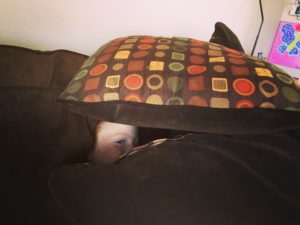 Always a ham!
EB found us, and left us a morning of fun and excitement!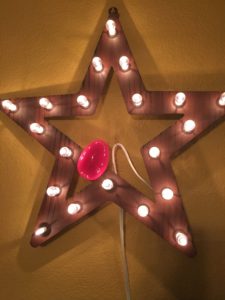 Eggs abound!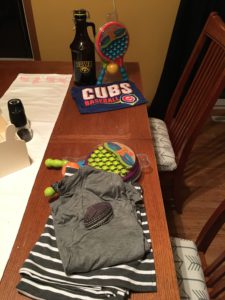 A growler filled with jelly beans and Cubs gear for Daddy, a new outfit for Mommy, and paddle balls to share!  Fun!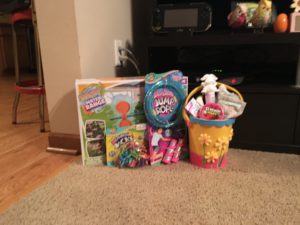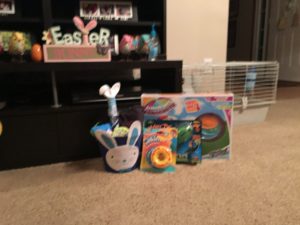 Left: Carter's basket
Right: Charlie's basket
Now, the only reason this really matters is that …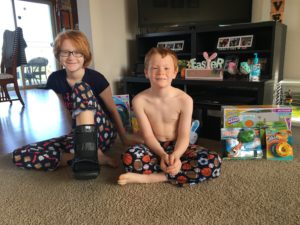 Charlie was first down Sunday morning.  He'd staked out the goods before we came down.  Now, I noticed his basket askew from where I'd placed it (trust me, I'm weird, and I notice this stuff!).  He had switched his outdoor toy (a Simon Says game with parachute) with Carter's (water gun game).  He never admitted it, and I didn't call him on it!  What a twerp!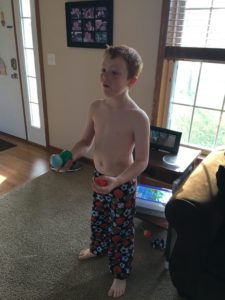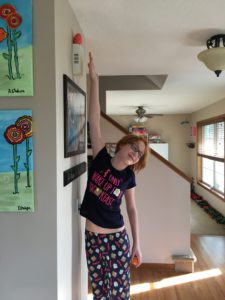 The great eggie hunt!  Each found 3, filled with $5 in each.  They are rich now!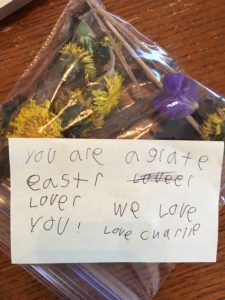 Charlie left this at my table spot:
"You are a grate (great) eastr (Easter) lover
We love you,
Love Charlie"
I think my heart melted!  This guy!