Charlie and the North Jet's were tied for first, overall in the season.  They pulled ahead today to sweep the season!  1st place champs, and THIS GUY ran a TOUCHDOWN!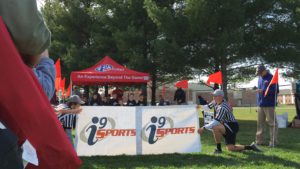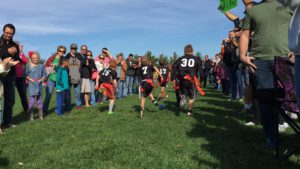 HERE THEY COME, Ladies and Gentlemen!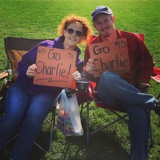 Charlie's biggest fans: now and always <3
TOUCHDOWN!  What a way to end the season!