Always training … but not always tripping!
Day 2 was practice and play with Sphero (aka, "Carter Heaven"!), and Day 3 was work and collaboration on a final "project" to share with families.
And Carter did not disappoint!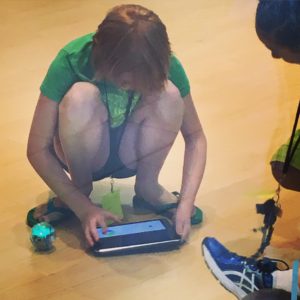 Working with her partner to program Sphero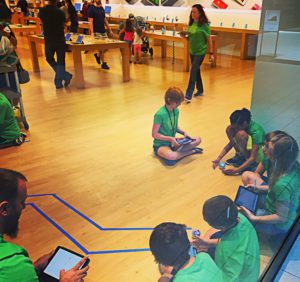 Trials and test runs of their code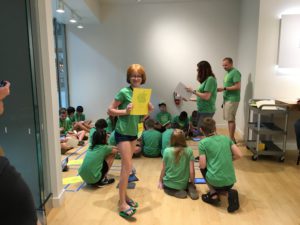 The newest grad of Apple Camp: Miss Chalupa!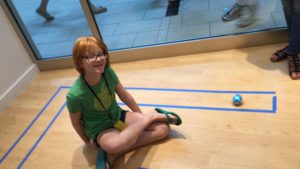 Showing off her code!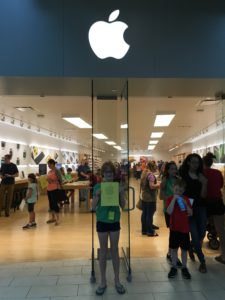 We're so proud of this little intellect!  She followed her heart to tech and gadgets, but she pushed herself to work with new people and see others' perspective.  That's real world, baby, and I love that you're preparing to take it over!