The task: Formulate a question, tally the results, and put into a graph.  Other questions included: "Which do you like better: chocolate or vanilla?" and "Who's your favorite team: Hawkeyes or Cyclones?"  Charlie's question, in true Charlie style: "What's your favorite number: 5 or 10?"!
I love this guy's way of thinking and love of numbers!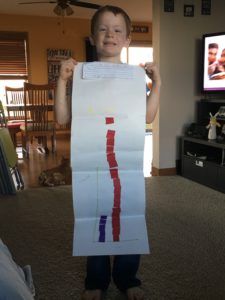 10's were the winner!
VID