Happy, hoppy Family Easter!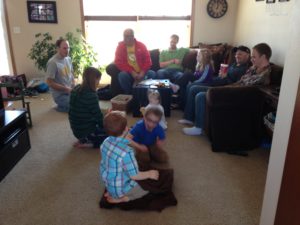 The whole Chalupa crew, complete with the boys wrestling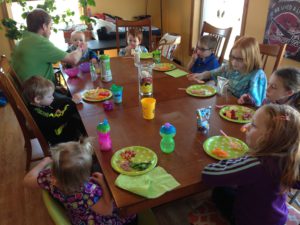 Uncle Kevin and the kids table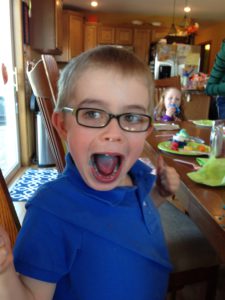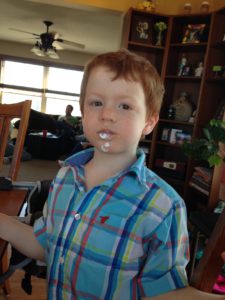 Cupcake faces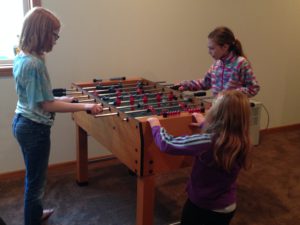 Fooseball …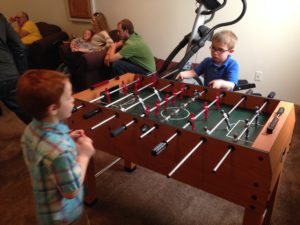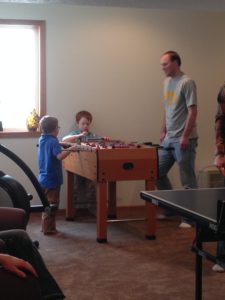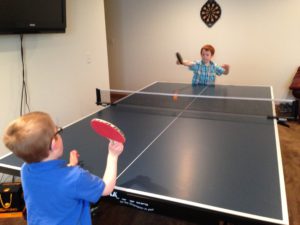 … and ping pong
PP VIDEO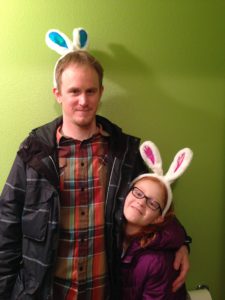 This Easter, our sweet little funny bunny helped Daddy hide eggs!  First slush at Christmas, now egg hiding.  Stop getting so big!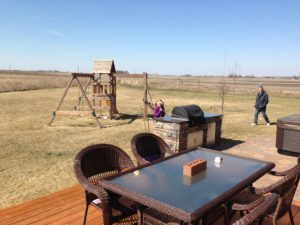 Secrets and hidden eggies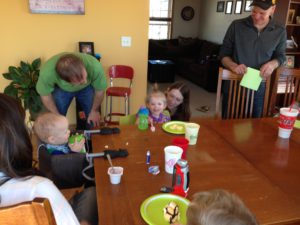 While Carter and Daddy hid eggs, we celebrated Makayla turning 2!  That smile!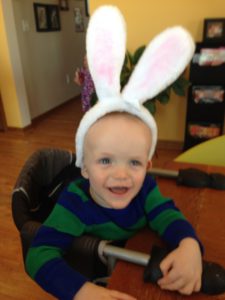 Jameson thought it was pretty great, too!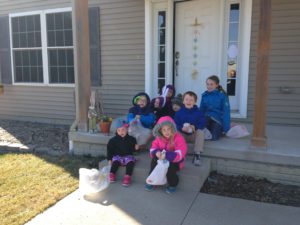 The cousins …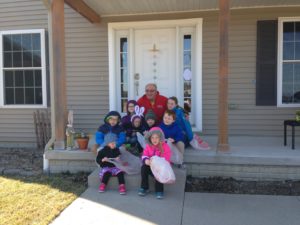 … and their goofball Poppa!  These Chalupa's, young and old, make my heart soar!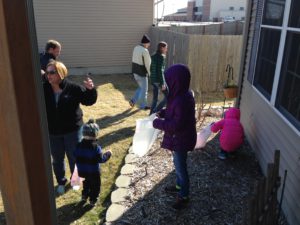 The hunt's on!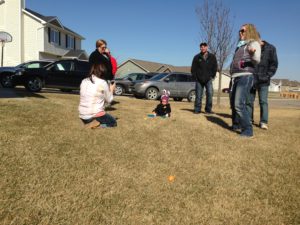 For little Jameson, a little egg was a big find!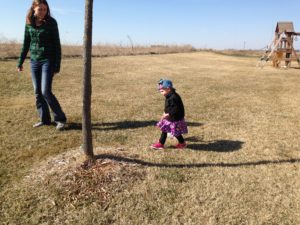 But Makayla didn't miss a single egg!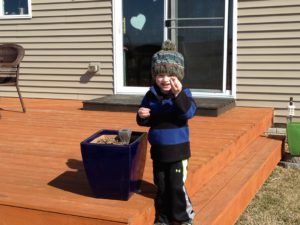 Lincoln knew the score – eat the goodies before someone took them!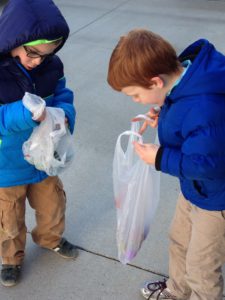 The boys checking out their score!
VIDEO HERE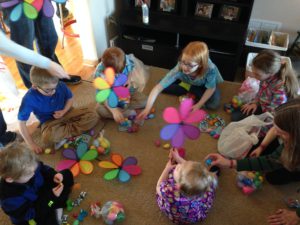 GOODIES galore!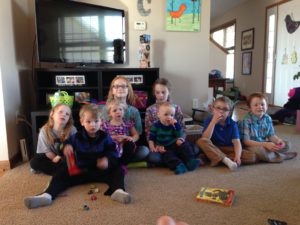 These guys – so awesome!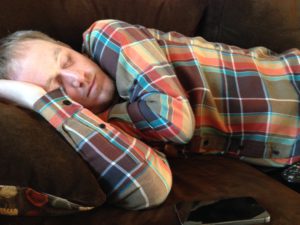 … cause Easter's tough on an old man!
… and on a little dude!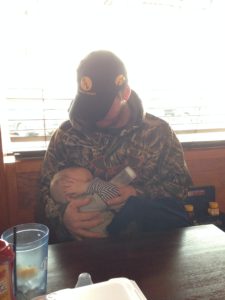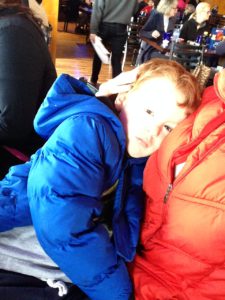 Sunday Bacon Bacon Jethro's breakfast with some sleepy little guys!