and a bunch of Crazy Little Chalupa's!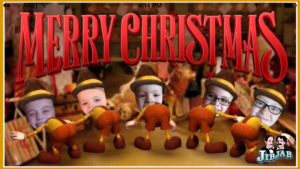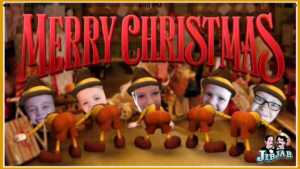 Merry Christmas from Courtney, Makayla, Charlie, Marissa, Owen, Charlie and Carter!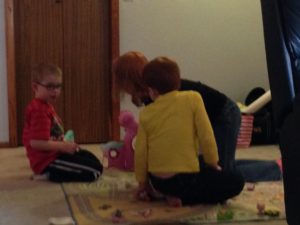 Carter made up a game with "Sticky Shoes" and "Bonus Points" ….
… then the boys made up their own game, Bonus Points included!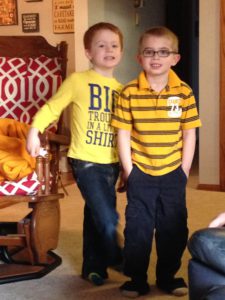 Ornery cousin buddies!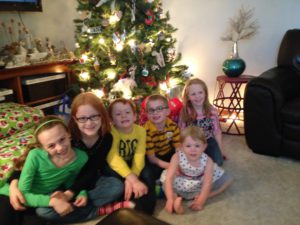 LOOOOOVE them!  Courtney, Carter, Charlie, Owen, Makayla and Marissa!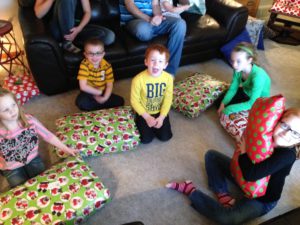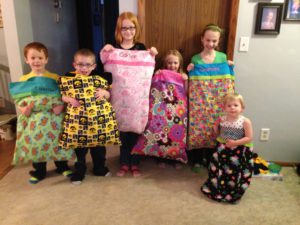 WHAT could THESE be?!  Pillows with their names on them!  Super cool!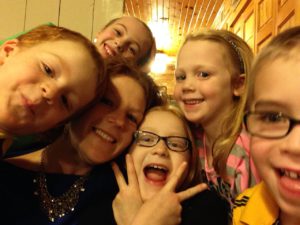 Charlie, Courtney, Carter, Marissa, and Owen, with one blessed and lucky Aunt Kelly!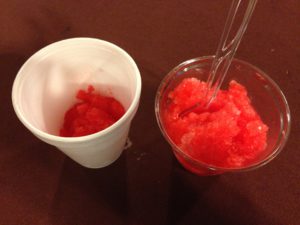 Slush time: Mine on the right and Carter's on the left!  Let the tradition begin!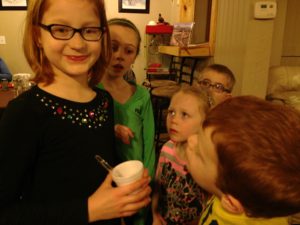 As the eldest Chalupa grandchild, she tested out the traditional waters for them all.  Verdict: Tasty and Awesome!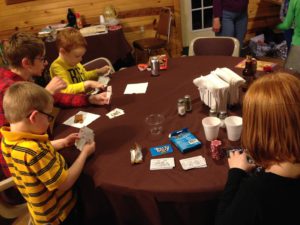 Go Fish with Aunt Stephanie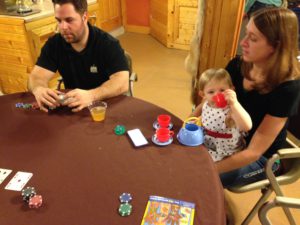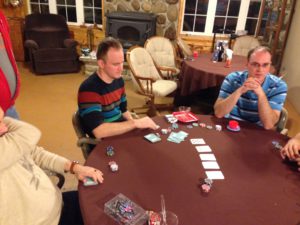 And "Crazy Pineapple" at the Big Kid's table with Dan, Andy, Corey, Luke, me and Amber and Makayla (who hosted with tea!)