As I was packing stuff to head home tomorrow, I saw THIS from my bedroom window, and my heart soared: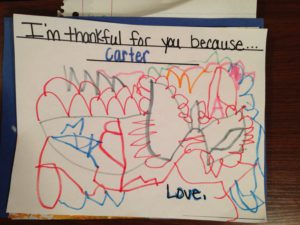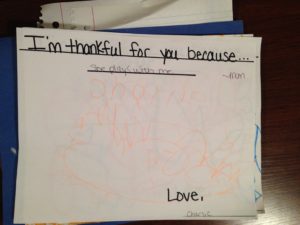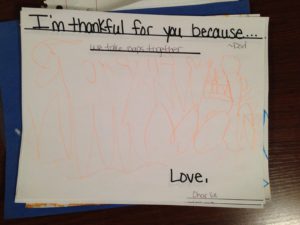 Charlie's thankfuls. 
I'm thankful for many things this year.  After some major health scares with my dad (being in hospital care for 54 days this summer) and a house fire back home, priorities came back into focus quickly.  Cleaning can wait when they're Uno to be played; laundry can live another when there's loved ones to spend time with.  So many things to be thankful for.  Have a wonderful Thanksgiving, all!