The world's best aunts, uncles, and cousins came up for the day to play at the zoo, swim, and have a delicious birthday dinner!  We're pretty lucky to have such great brothers/sister-in-laws/uncles/aunts in our lives, and we couldn't love our cousins/nieces/nephews any more than we do!  It's crazy to know that they come from the same bloodline, but act nothing alike!  Thanks for the great day, guys!  Love you!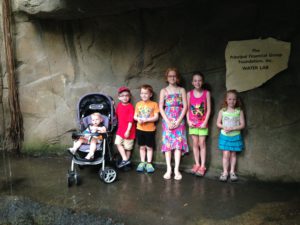 Makayla, Owen, Charlie, Carter, Courtney and Marissa (Lincoln and Jameson are en route)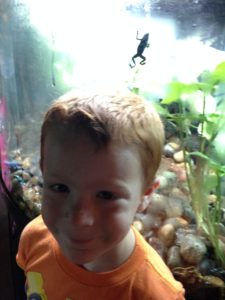 We really like the frogs!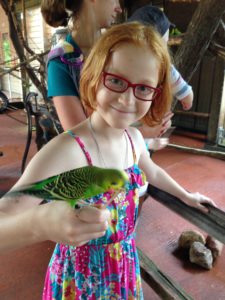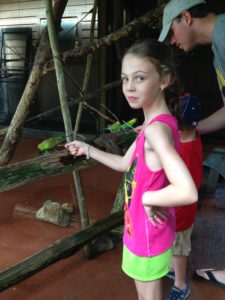 Budgies!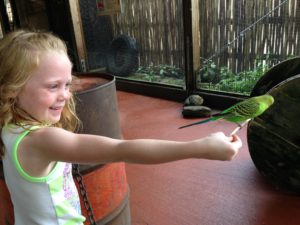 Look at that smile!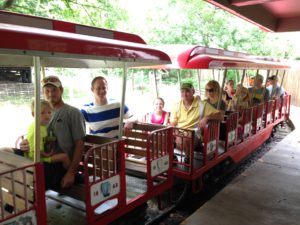 ALL of the Chalupa's (minus Katie and Jameson, and me taking the picture) on the train!  Choo, Choo, Chalupa's!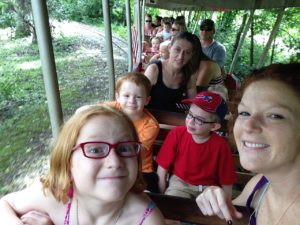 Party at the back of the train!
The greatest part of getting everyone together is watching the Daddies become little kids again!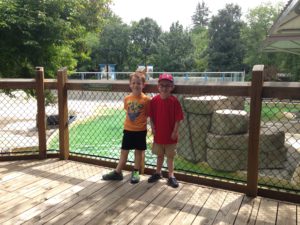 These two are the best!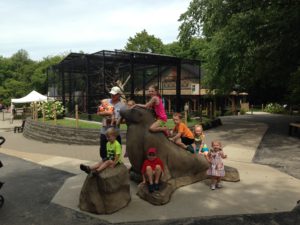 They're in!  That's all of them!  GOOD LUCK getting them all to look in one direction, let alone smile!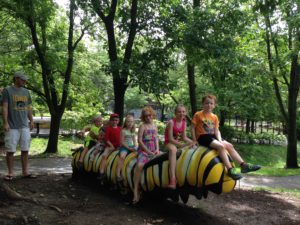 See!  They don't like to all smile!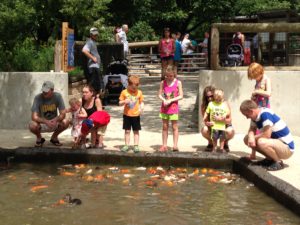 Feeding the fish (and successfully NOT falling in!)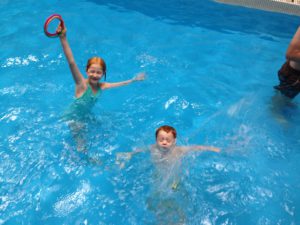 After the zoo, we said goodbye to Brian, Anna, Courtney and Marissa and went back to the pool where Kevin and Katie stayed,  where we splashed and played until dinner.
Charlie's cannonball!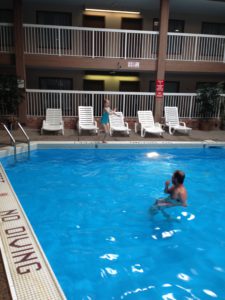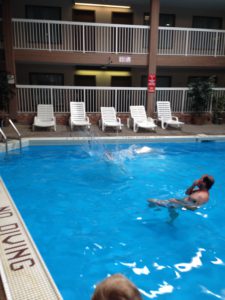 Carter's cannonball with a twist!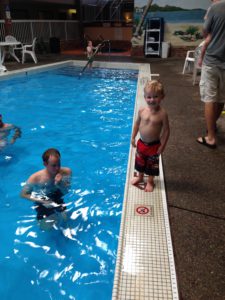 And this crazy dude!  Lincoln loved tossing his pool toys in for Andy and I to get .. but I was always a little afraid he'd toss HIMSELF in!  Love this crazy little guy!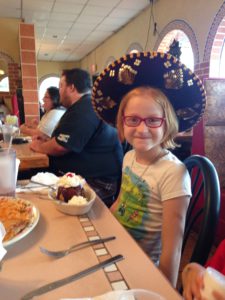 And the birthday sombrero!  It wouldn't be complete without it!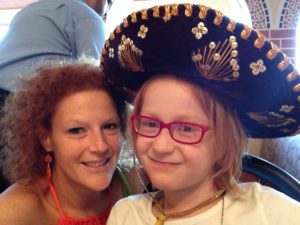 Happiest of happy birthday, Baby Girl!  I hope 9 treats you just fine!  We all love you so very much!