We unplugged today: no cords, electronics, or tokens needed as we headed to Seven Oaks Rec.  They hauled us and our cooler of snackies seven miles up river, and we leisurely floated down the Des Moines River.  It was peaceful, relaxing and a great time!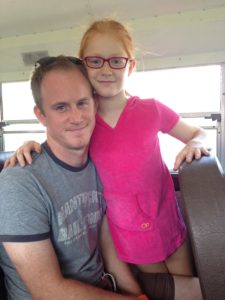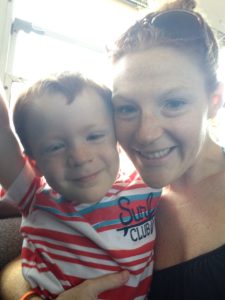 We're ready!  Charlie loved the bus ride to the float site (he's never been on a bus!)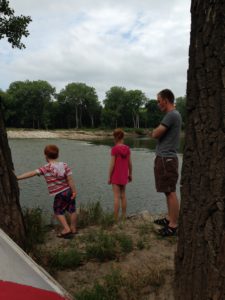 Getting ready to depart, they were in awe of such a beautiful spot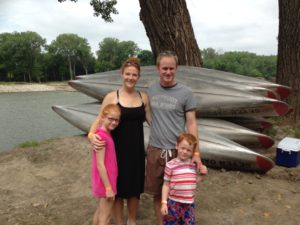 My floatin' fam!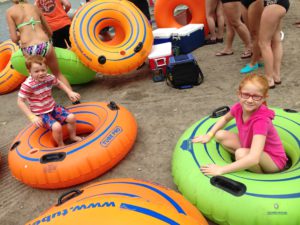 EXCITED!  Charlie is mid-jump on his tube!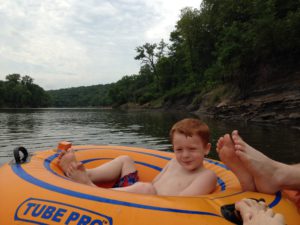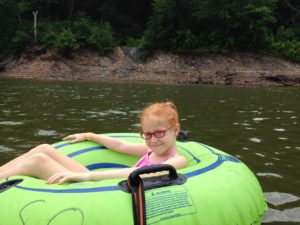 And we're off!  Carter was teethered to my tube, and Charlie was teethered to Andy, along with the cooler, and we were off on our river float!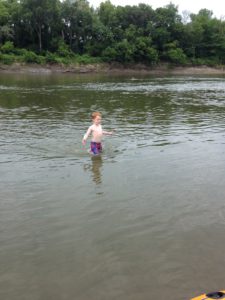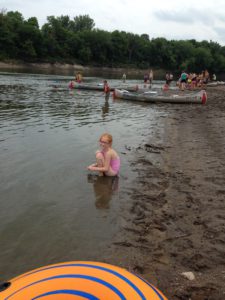 We stopped at a sandbar for lunch and seashells!  They found some huge, beautiful shells, and splashed around as they cleaned them up.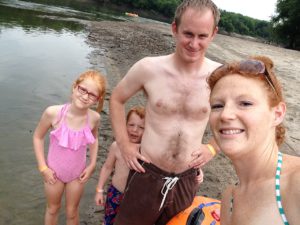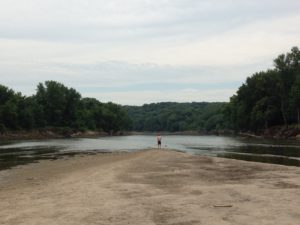 We were the only visitors at our second sand bar.  It was longer and higher, more of a bank, and really neat!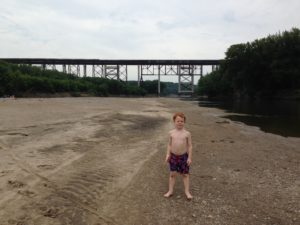 It was also just under the double-trussel train track (the tallest and longest in the world, according to the Seven Oaks guy).  It was pretty awesome, and Charlie was in train-awe!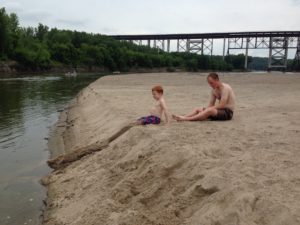 Our Des Moines River slide!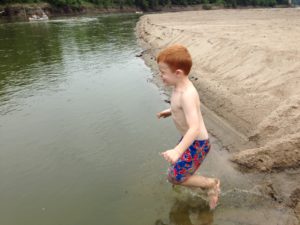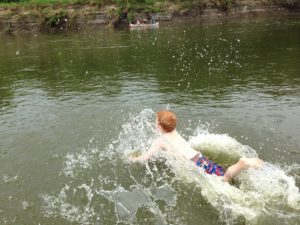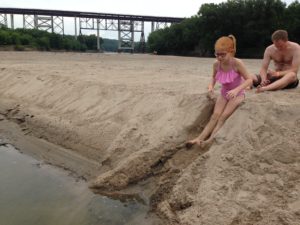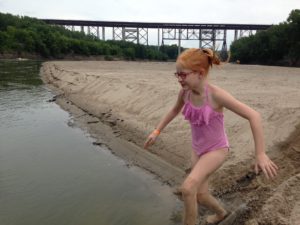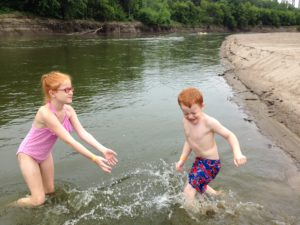 "Sliding," and having a great, goofy time!
Float Trip 2014 was a success!