.. and, at my house, EVERYONE was was making a peep, but Daddy, who caught the flu while at home with the Chalupa crew.
So, Carter, Charlie and I played at Play Place to run off some excess energy, then baked our Santa cookies.  We relaxed while watching "Christmas Vacation," which Carter hated at first but decided was her "favorite" at the end.  While the kids picked up a bit, I made Christmas "Ebe" dinner, of meatballs and homemade mashed potatoes, and they helped make Cherry Whip.  Daddy stayed in the basement, miserable.
For the Big Show, he emerged, doing his best to enjoy.  Carter doled out gifts, and we ooh'ed and ahh'ed and enjoyed one another's gifts.  But the final gift, their "wants" definitely take the cake!
We left cookies and carrots for Santa and the reindeer, and then we spotted Rascal's goodbye note, saying the could love and hug her goodbye.  She was loved, then put beneath the tree for Santa to pick up on his way by.
And he DID come by!  Bright and early, we were up checking out what The Big Guy left under the tree.  For Carter, Pickachu's PokePark (video game) and a massive Chima Lego set.  For Charlie, a Skylander's dart gun and two Lego Skylander's sets.  And he left both their Year 7 and Year 3 photo books.
It was the perfect Christmas, minus the vomiting from Daddy!  From our home to yours, MERRY CHRISTMAS!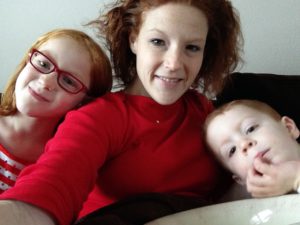 Popcorn and snuggles while Clark Griswald tried to put up his lights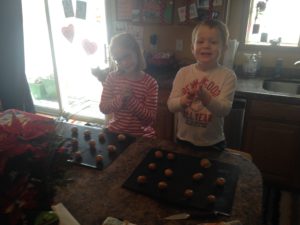 Santa's cookies: Peanut Butter Kisses!  Yummy!
CANON PICS
VIDEO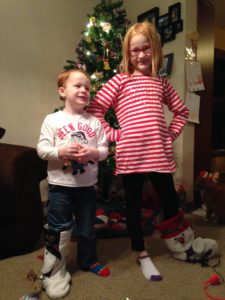 In the STOCKING feet!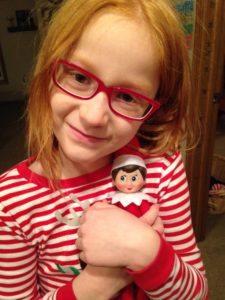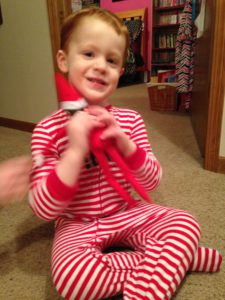 Rascal hugs!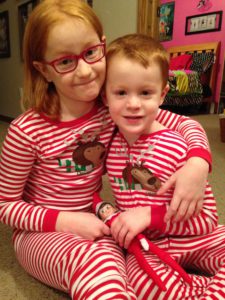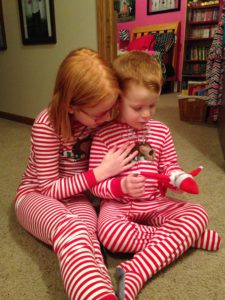 We had a blast with Rascal this season, but I never imagined them getting so attached to her and her antics!  They absolutely loved being able to touch and hug her (Santa lifted her magic just for the evening, to say goodbye until next year).  They were sad to see her go, but really excited for Santa to come!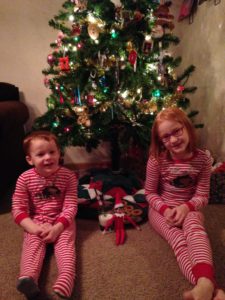 Charlie, Rascal and Santa's milk and cookies, and Carter, under the tree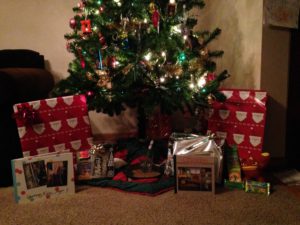 It always surprises me, just a little, when we come downstairs at the crack of dawn and see that they really DID make the Nice List!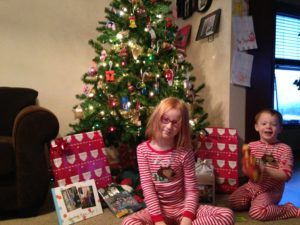 Well!  What are you waiting for?!!  Get to opening those gifts!