The sun brought out everyone in the neighborhood today!  And we had a great time catching up and playing!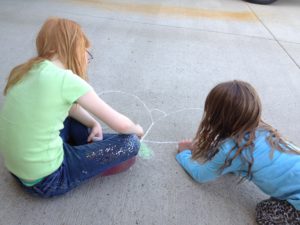 Carter and Addy drew butterflies and "hearts that look like cats"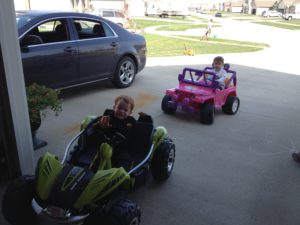 While the boys took joy rides in their cars.  They drove around and around our house and Abe's, chasing the girls, picking them up and driving them around, and just driving like mad men!