Year One was consisted of Carter and I bunking with the Anderson's at Trigg's Bay.  Year Two was Carter and I enjoying a hotel with the Bumsted's.  Year Three has been a blast, with Andy and Charlie accompanying us to a condo, shared with the Bumsted's with the Anderson's just down the road.  What a great time we had on Vacation 2012: OKOBOJI!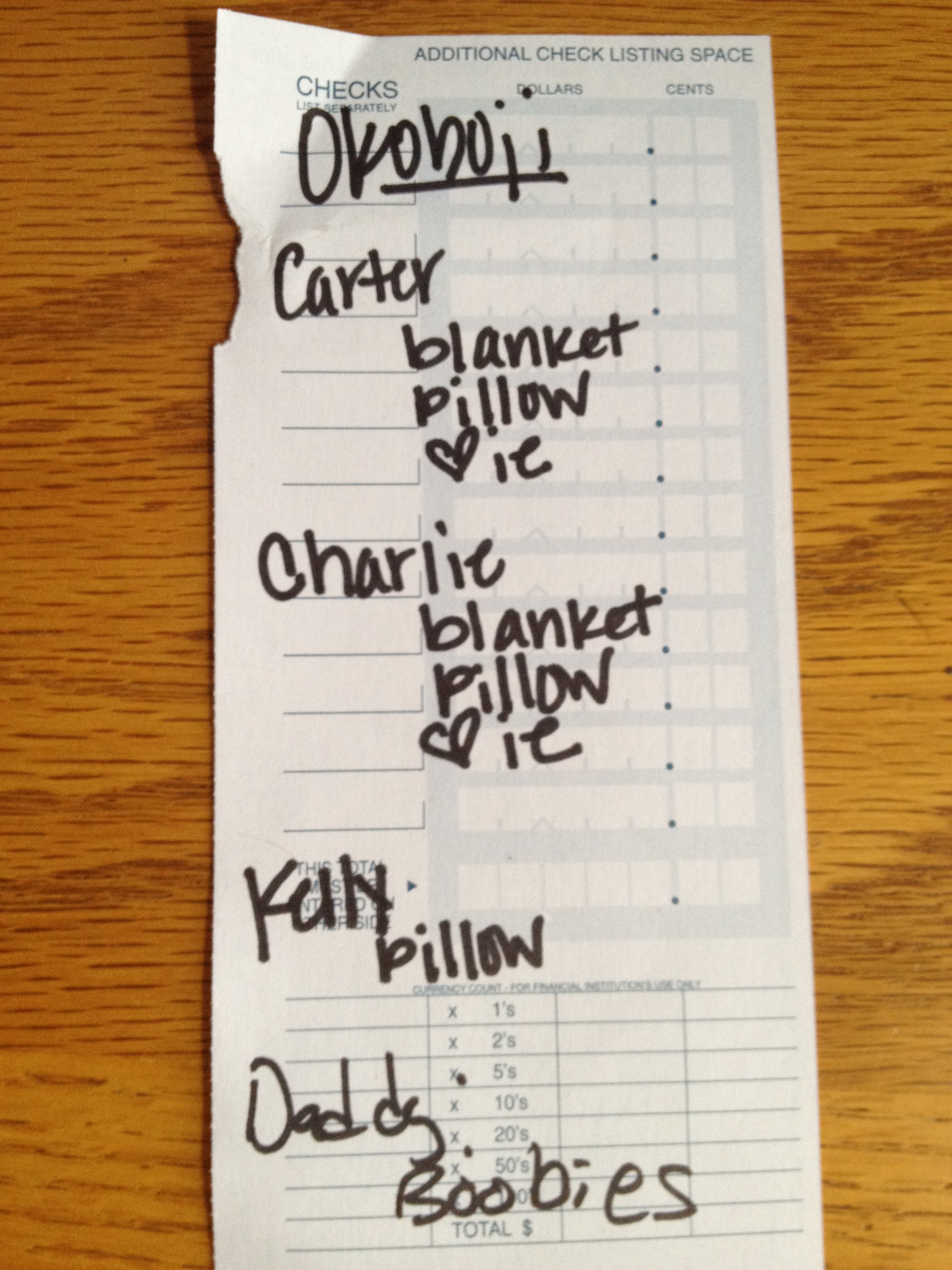 It took careful planning to prepare to live for a week in a condo with four adults and five kiddos.  Andy, as always, was an enormous help!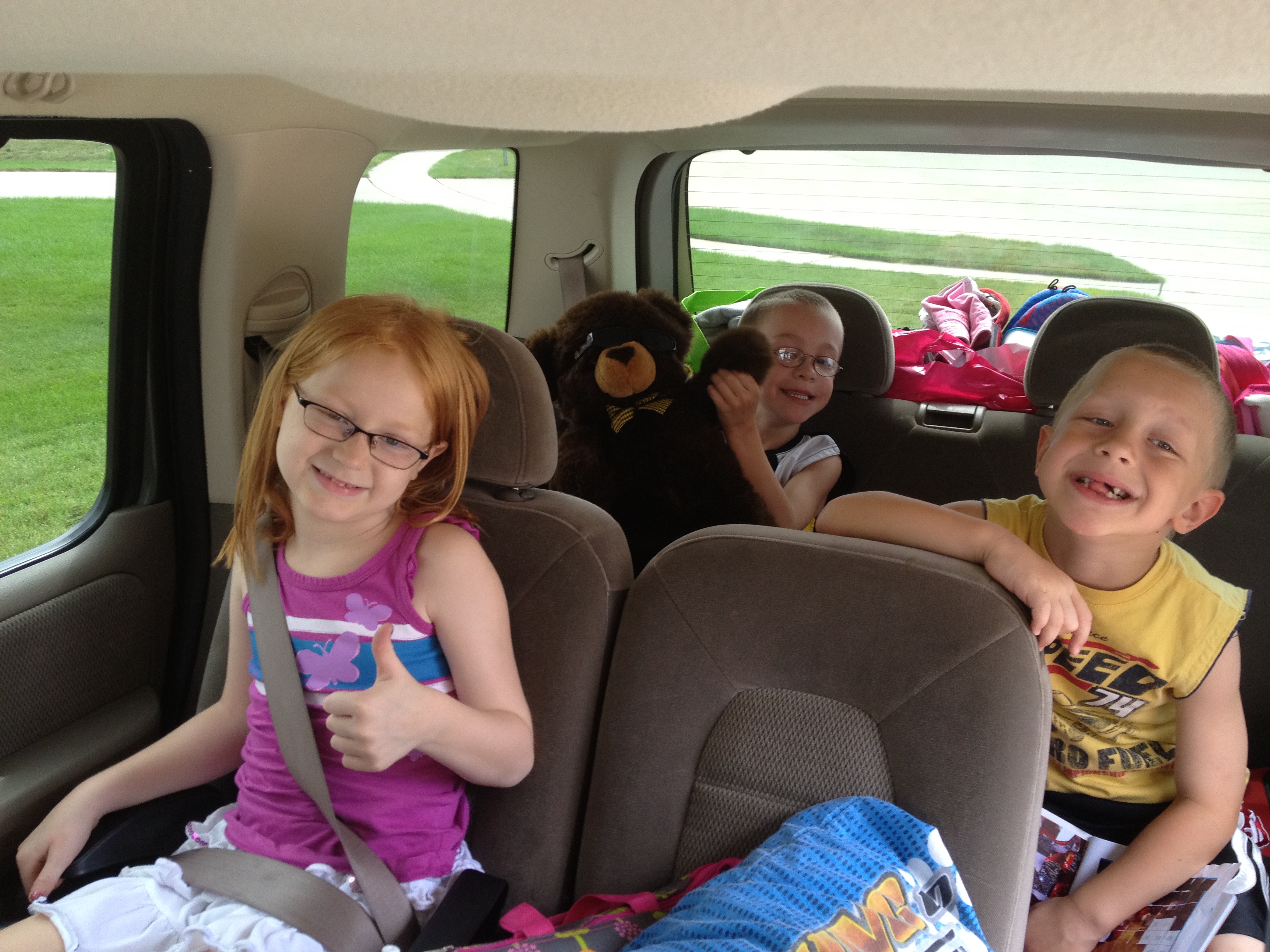 Packed in the Bumsted Explorer, drive by Shane and co-piloted by Andy were Carter, Grant and Collin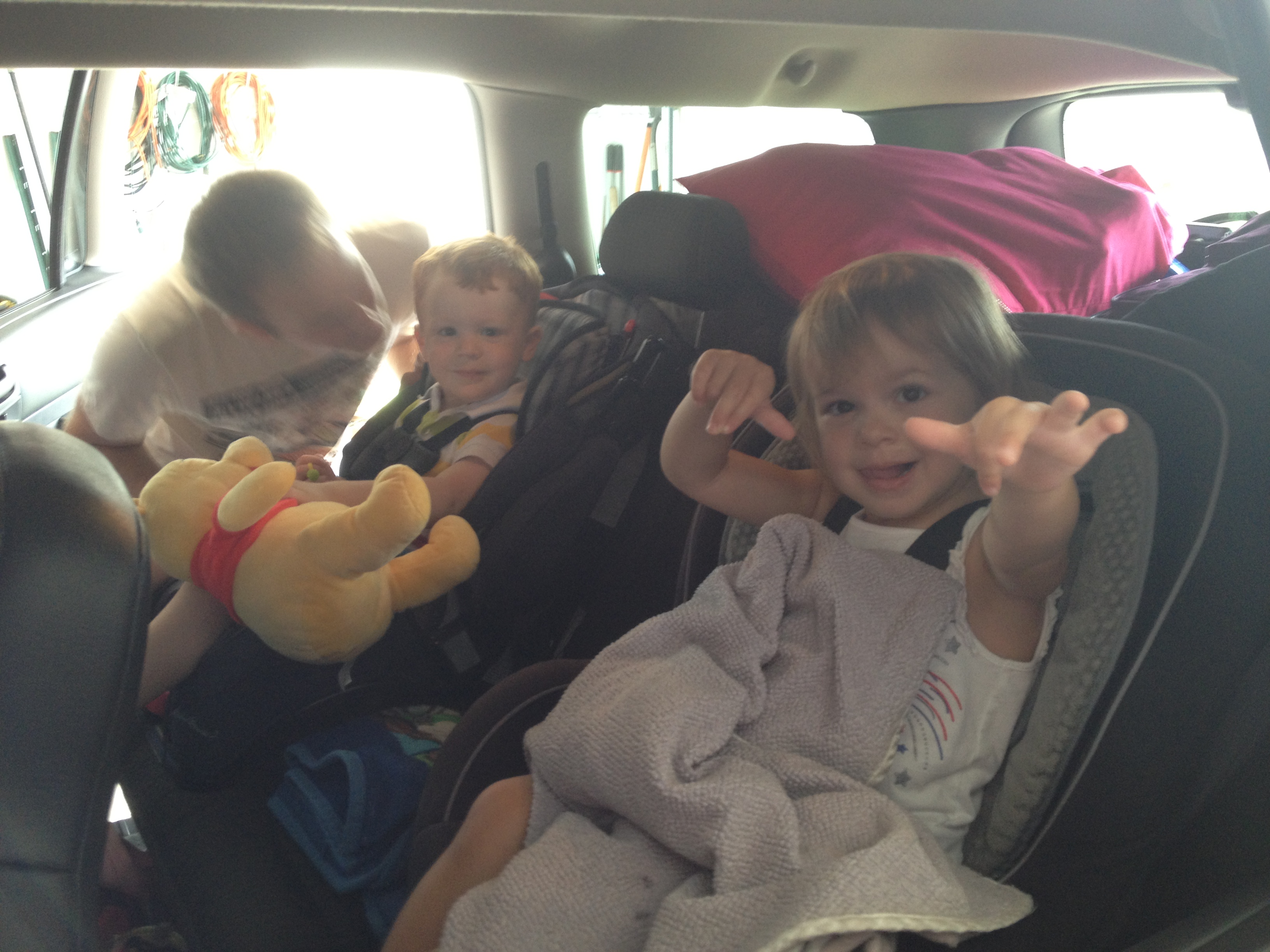 And in the Durango, driven by me and navigated by Kelsey were the little squirts.  Now, let's roll!


Sunday afternoon we arrived at our home for the week: a two bedroom, two bathroom house with a full kitchen, situated around a lake.  The Dads took the kids outside to run and fish.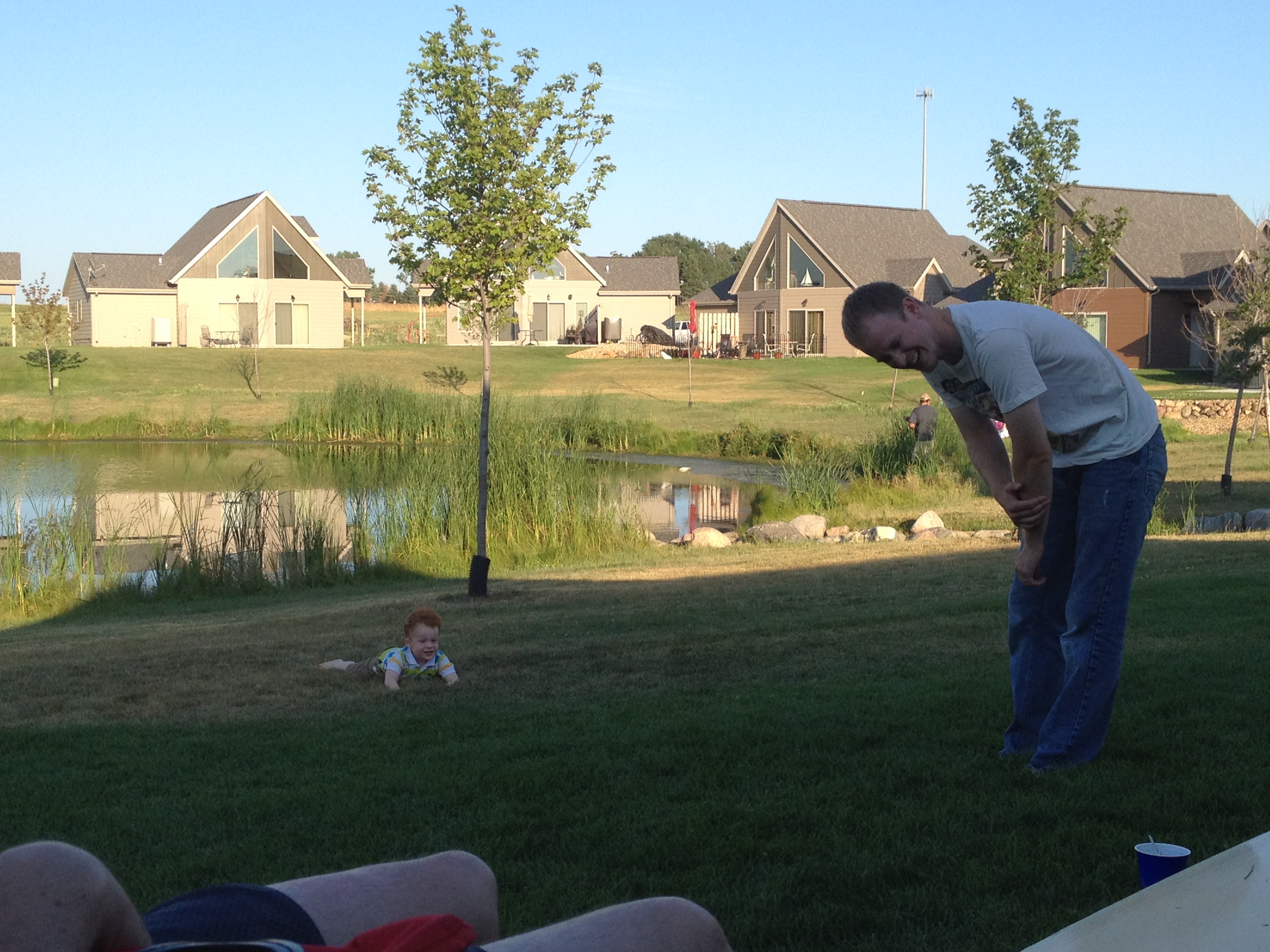 Charlie and Daddy played tag and wrestled


Carter had a great time fishing, even though the only thing captured was algae and one unlucky frog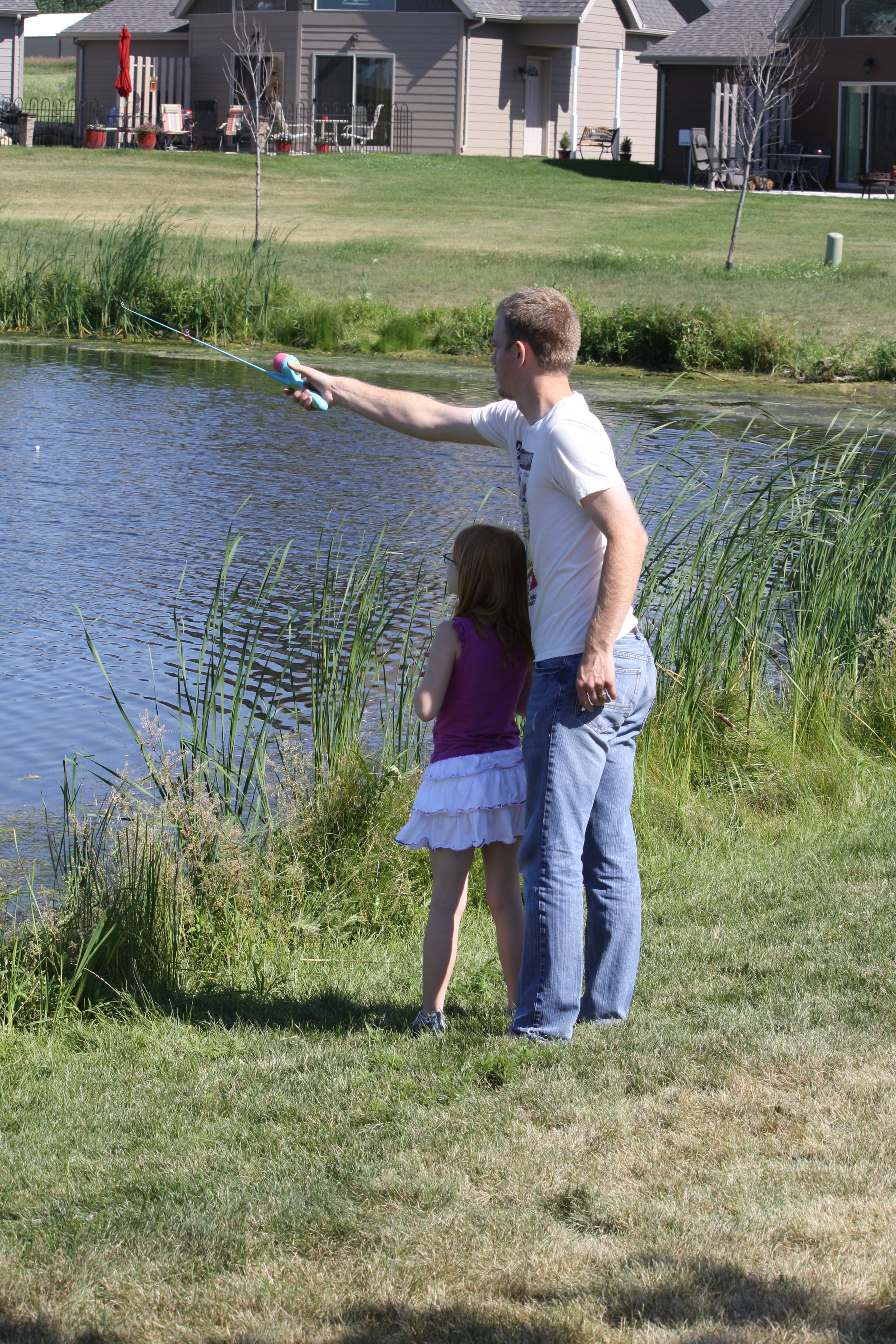 Andy showing Carter how to cast <3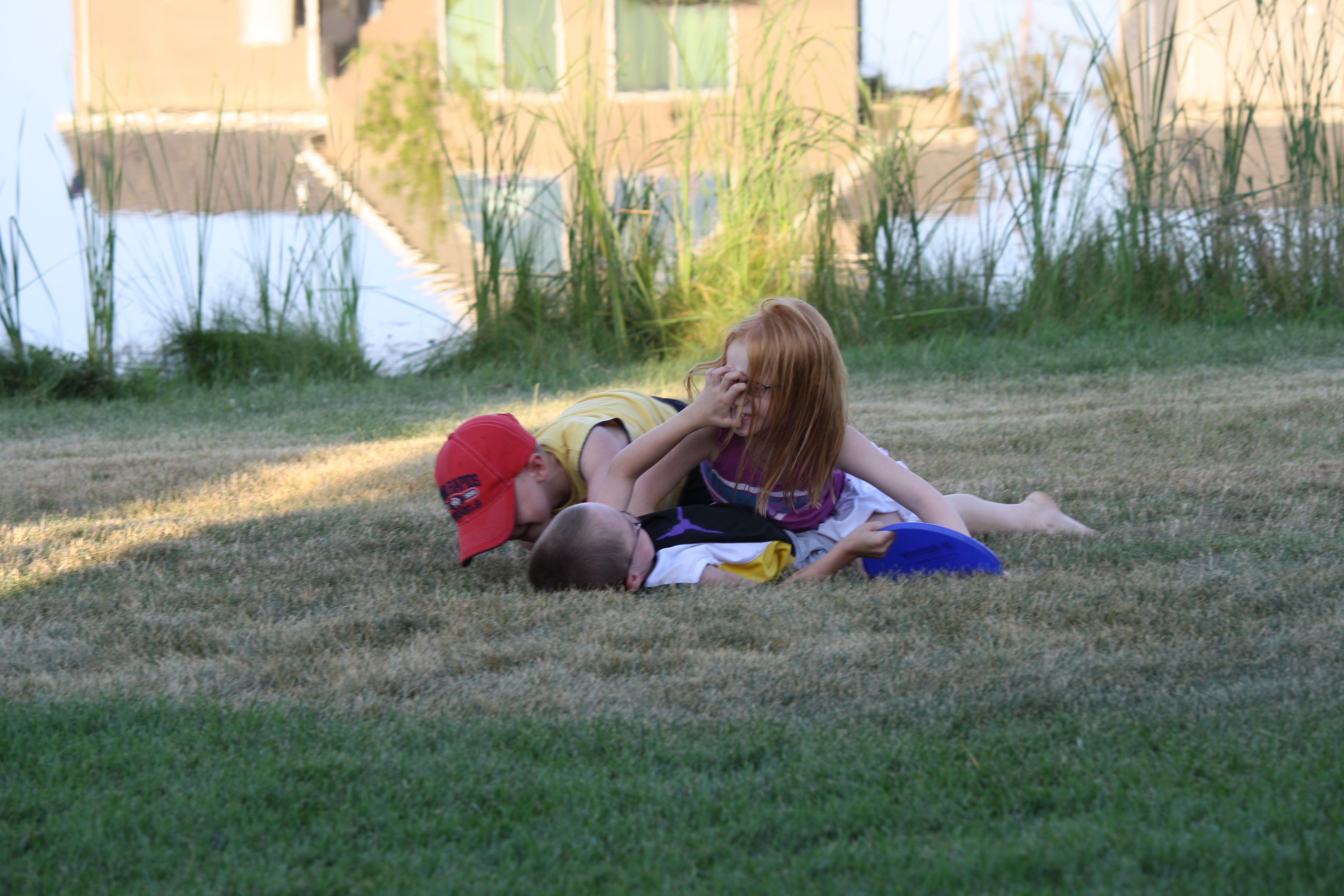 The wrestling continues among the "bigs," as Grant grabs a handful of Carter!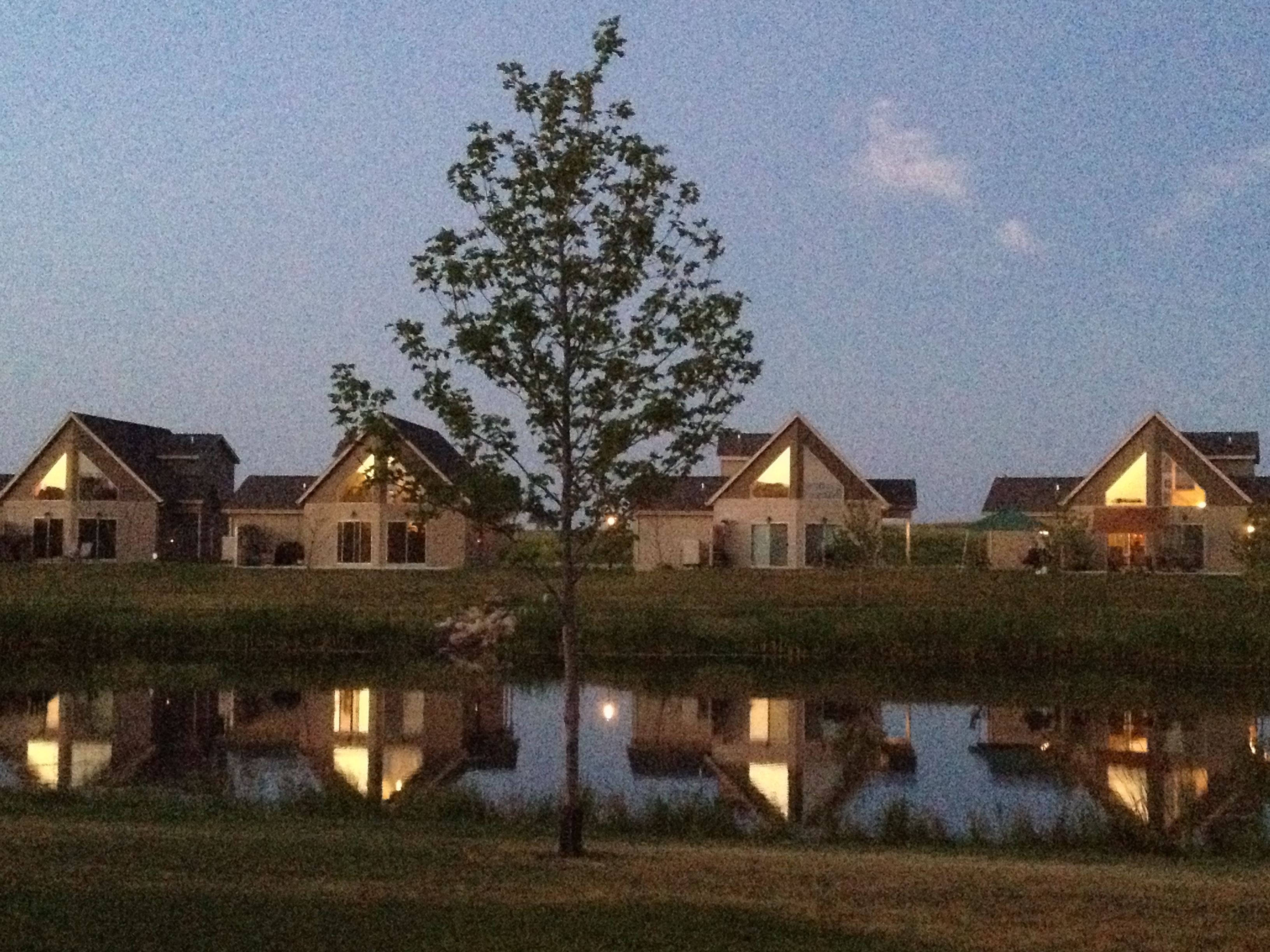 Dusk at "home," as the sun sets on our day of arrival.  The week ahead holds swimming (at the beach AND indoor water park!), sunshine, amusement park, the boat, jet skiing, giggles, candy, full-bellies, and the best of times with our closest friends!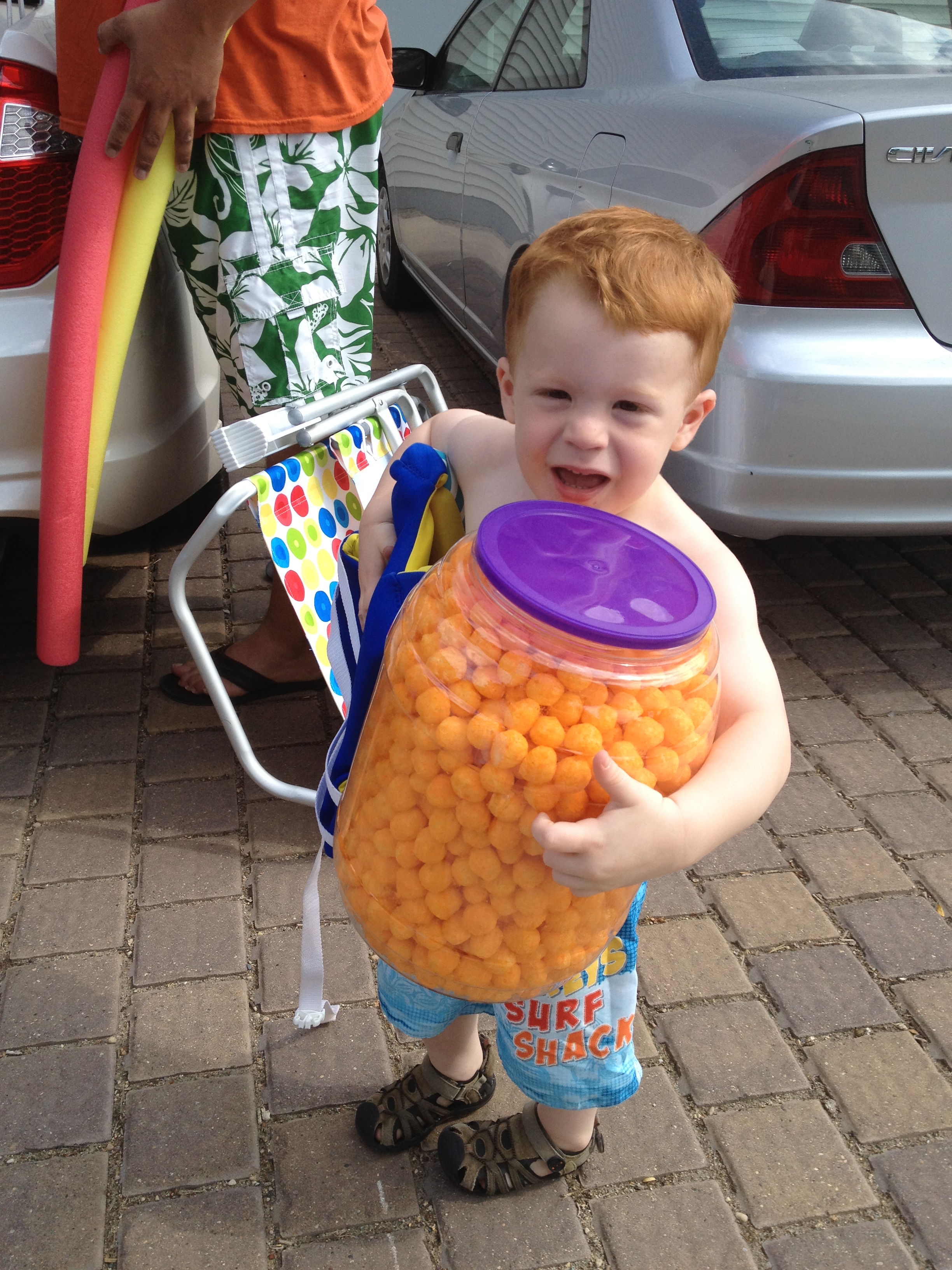 Monday, armed with sunblock and swim gear, we hit the beach.  We packed our picnic lunch.  You know life is good when you are just about as big as the cheeseball container itself!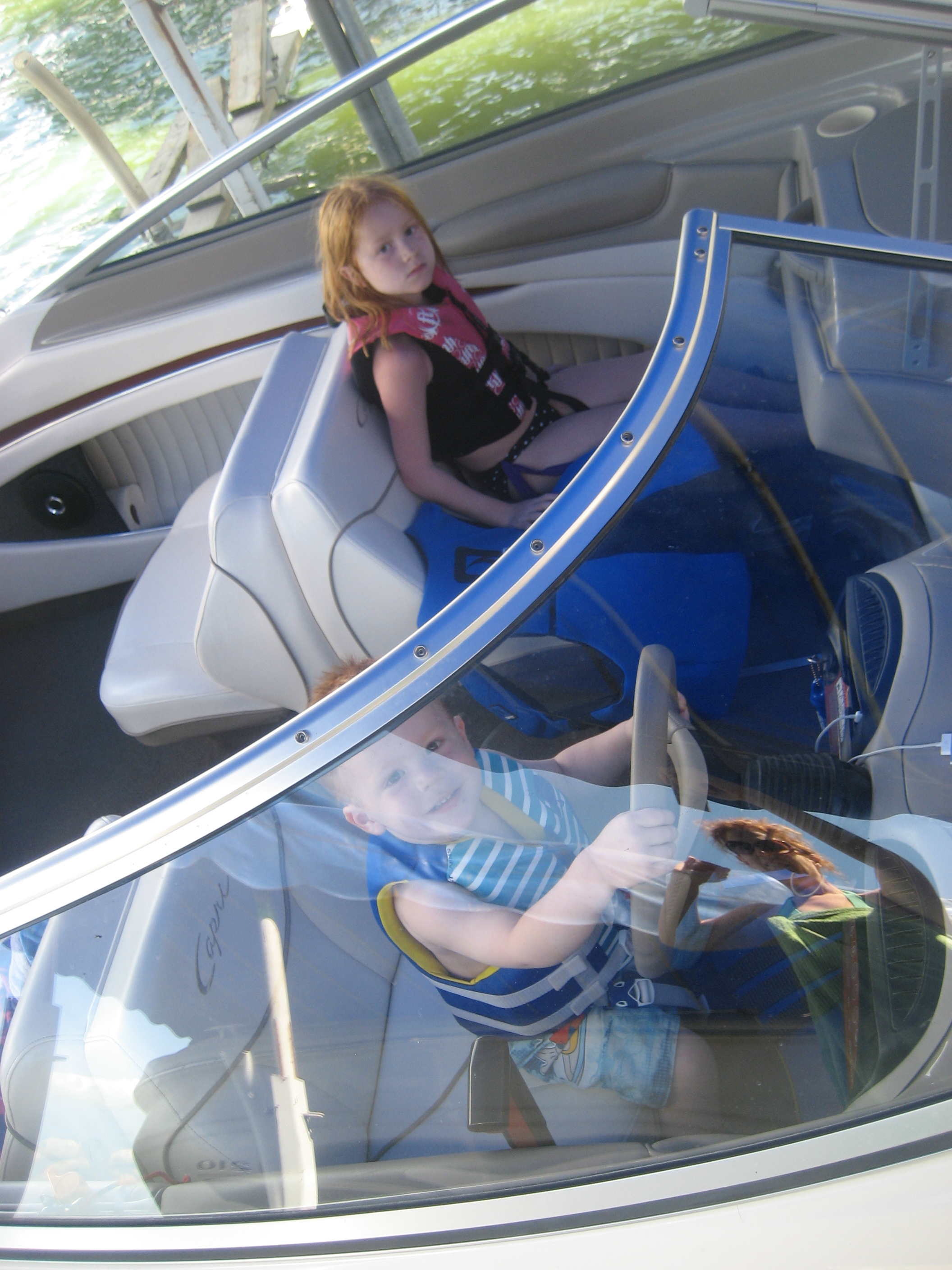 Charlie was so beyond excited about the boat ride!  He immediately took to driving!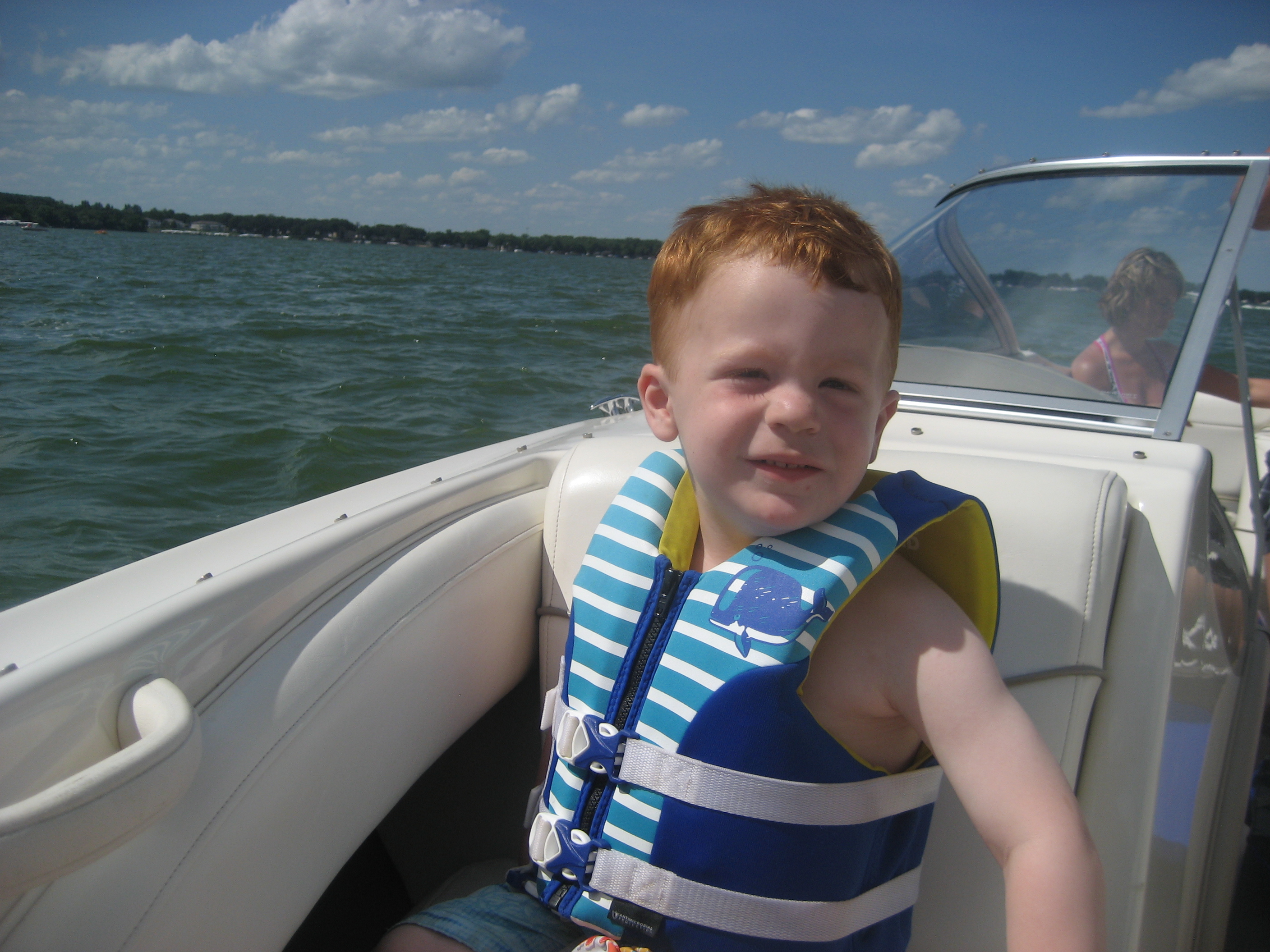 My little dude on the lake!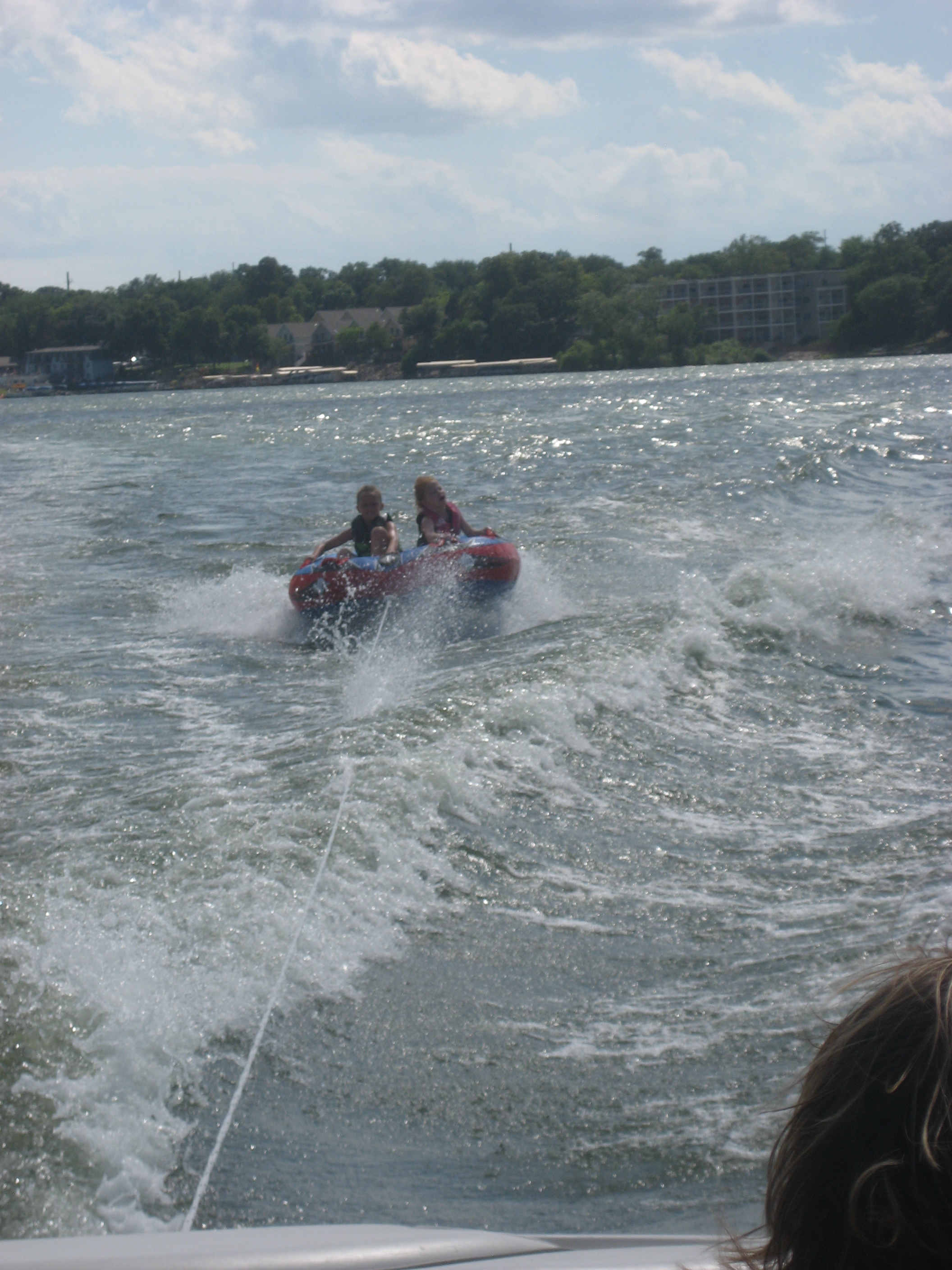 Carter and Nile, an Anderson pal, hit the tube.  She was pretty excited!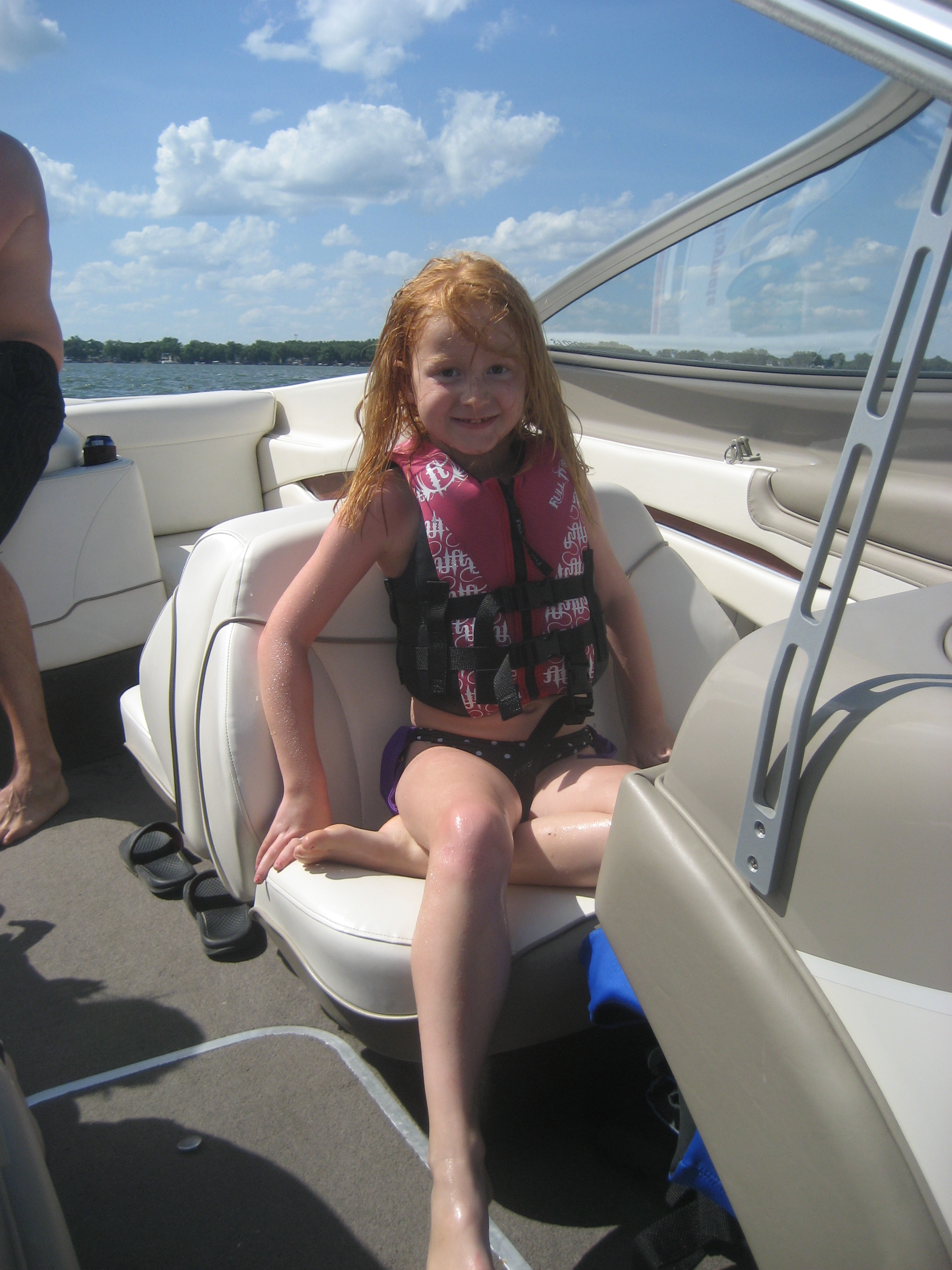 Beach babe!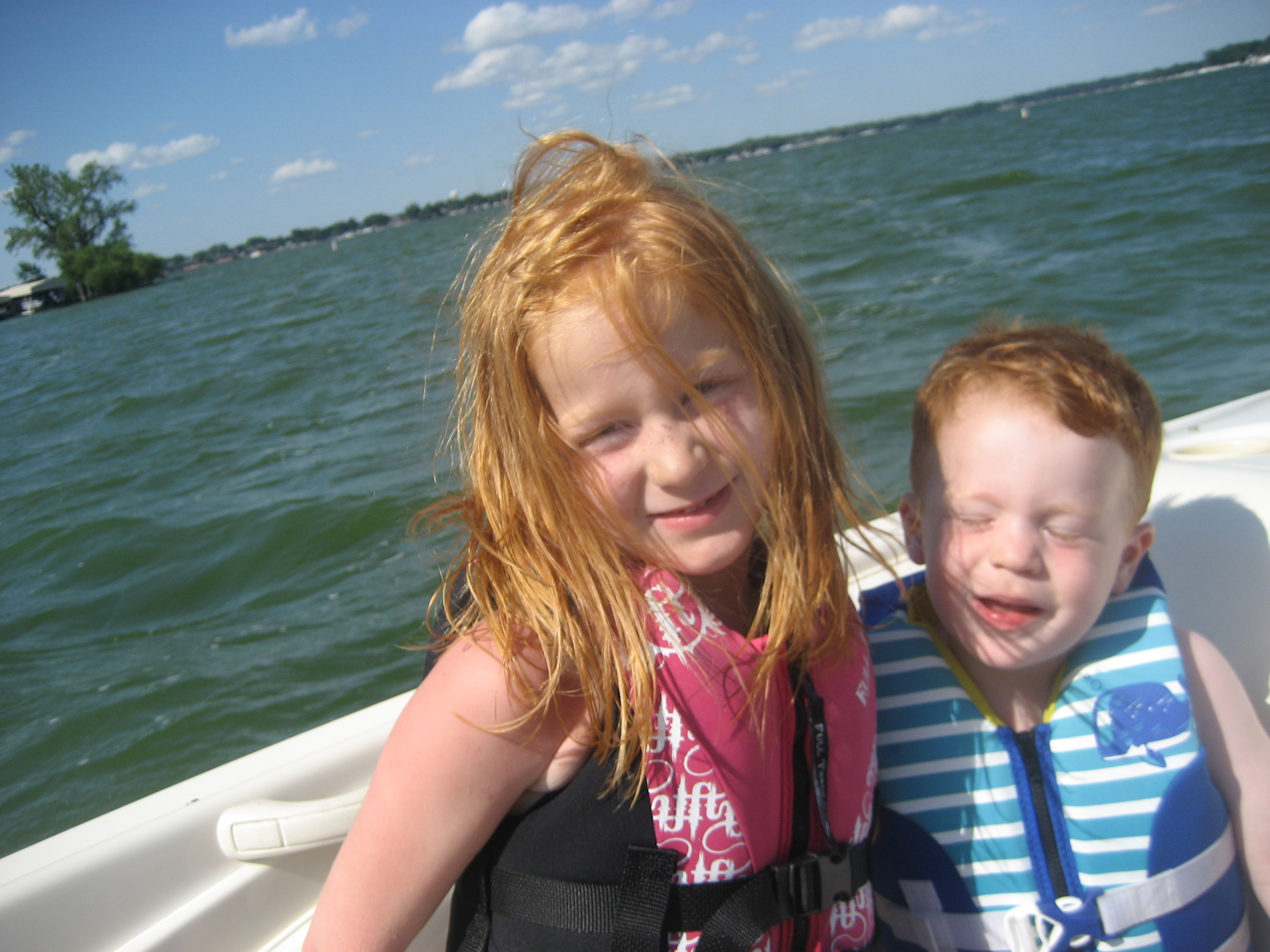 Boating buddies!  They had a blast!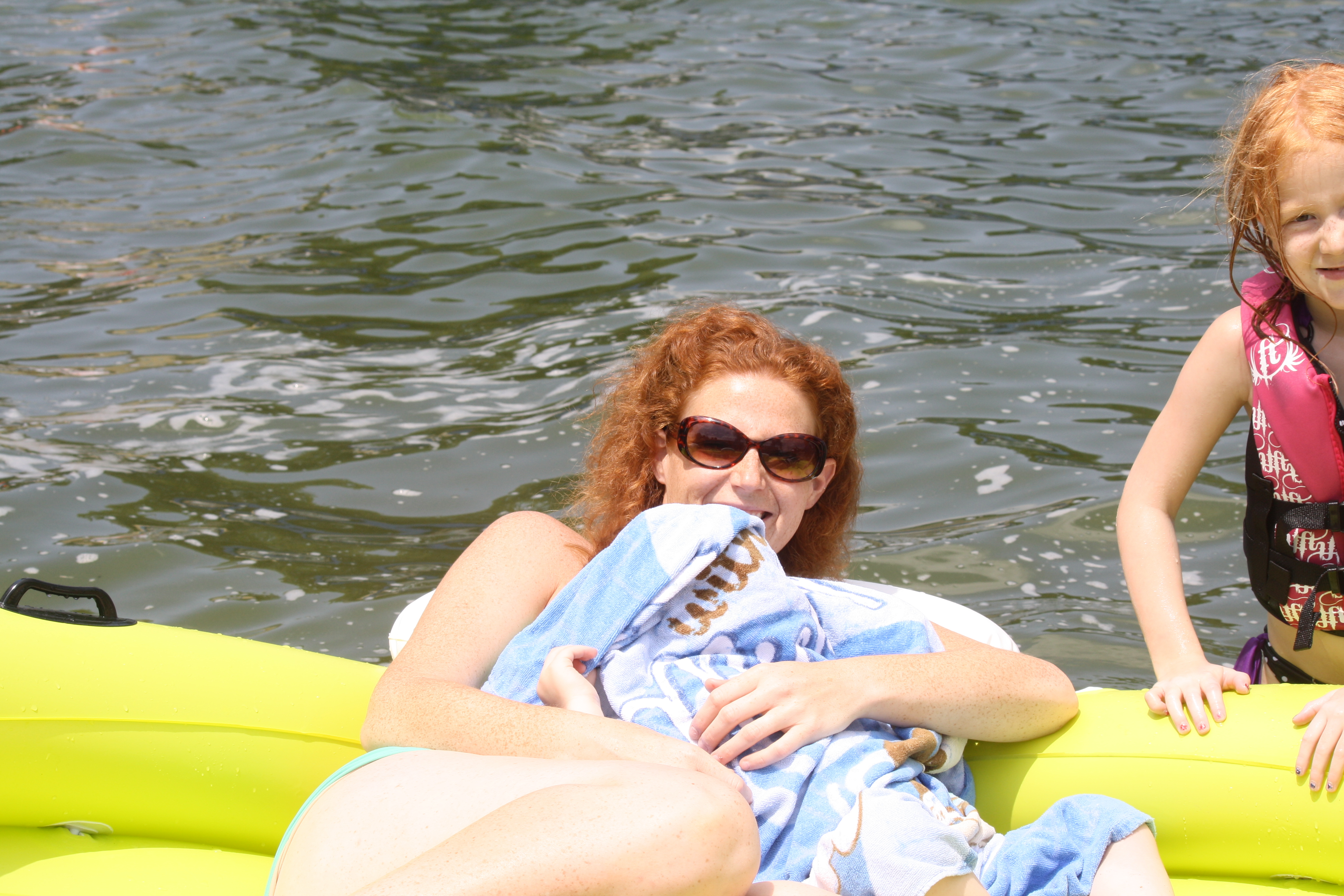 Charlie and I got a little bit of rest on the big floaty, hanging out with Janine and Madi and friends.  He fell asleep briefly … then it was back to fun!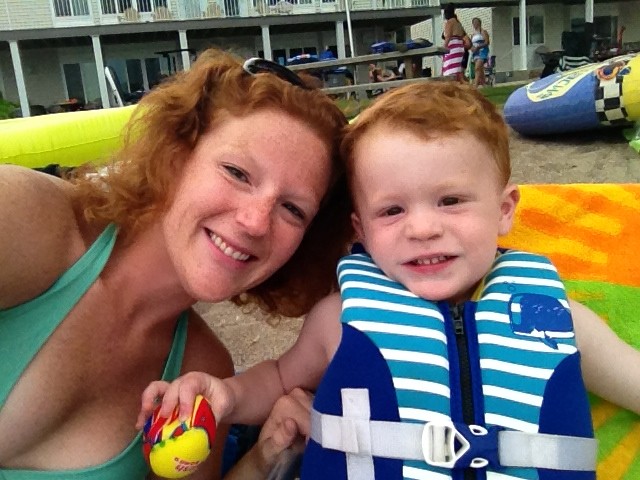 Me and my little dude, playing in the sand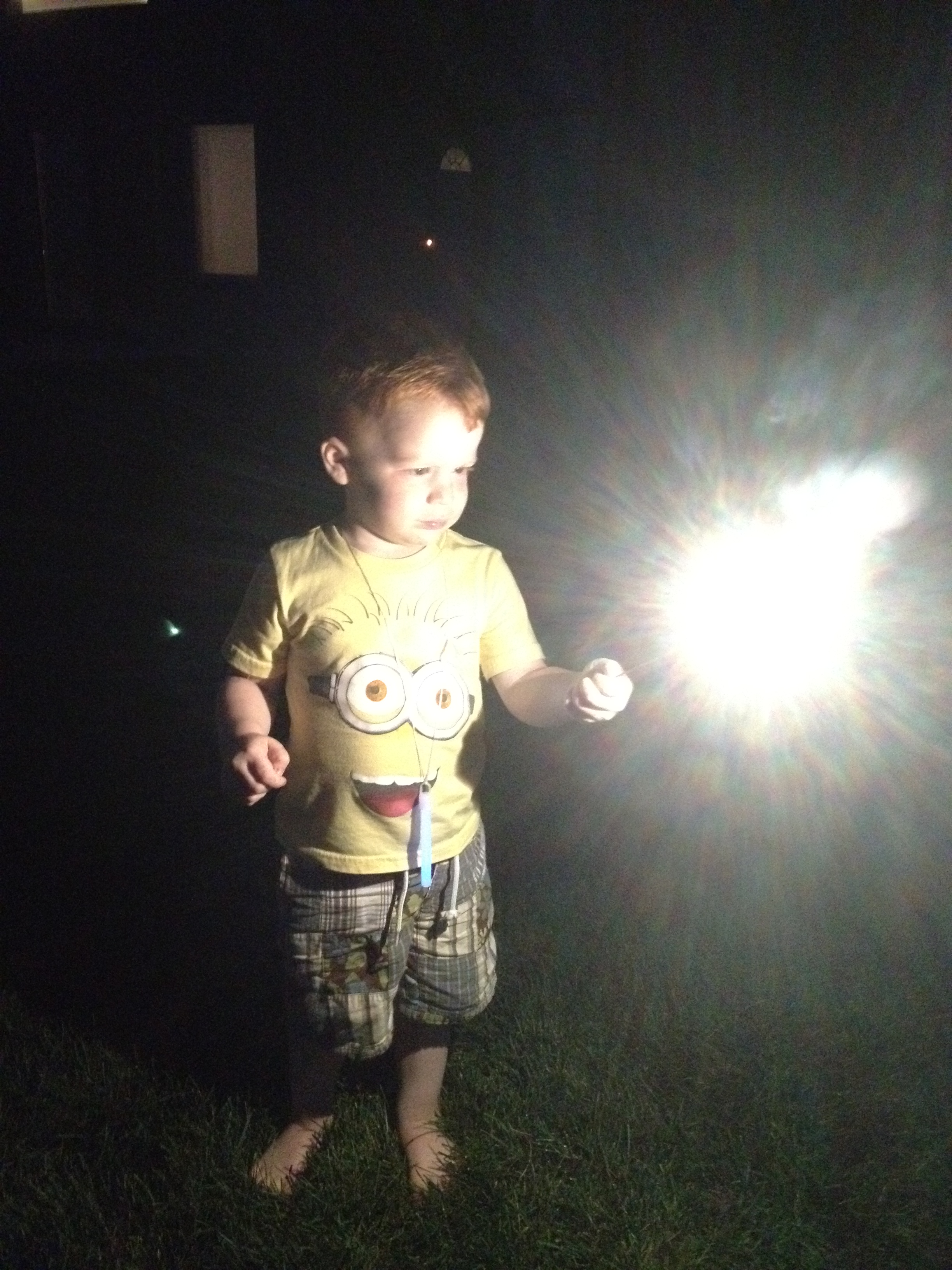 We broke out sparklers and flashlights after a fun-filled day!  The kids loved running around the yard like crazies!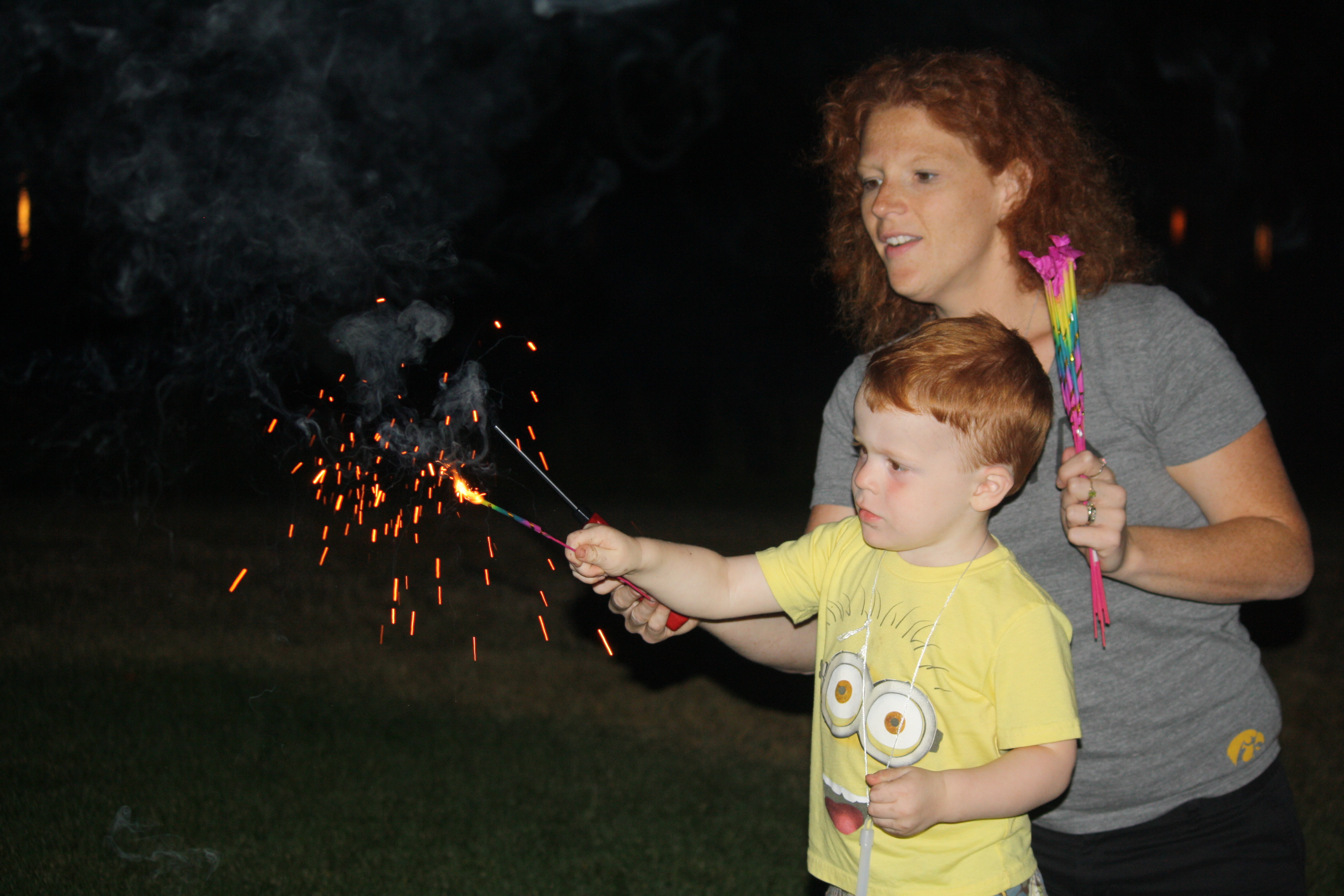 Charlie loves sparklers!  (such a boy!)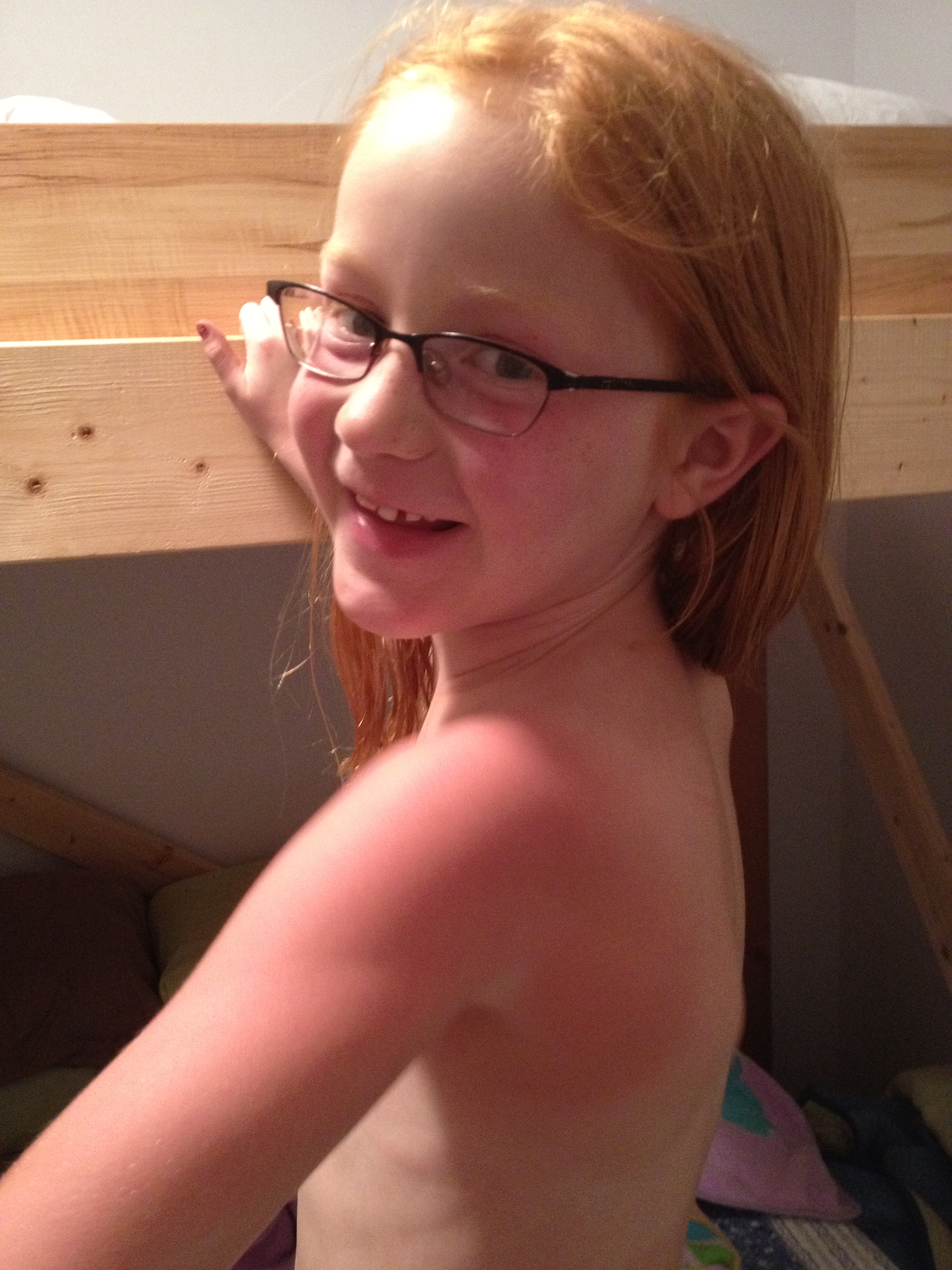 The day at the beach obviously did not contain enough sunscreen!  But Sassafrass never complained!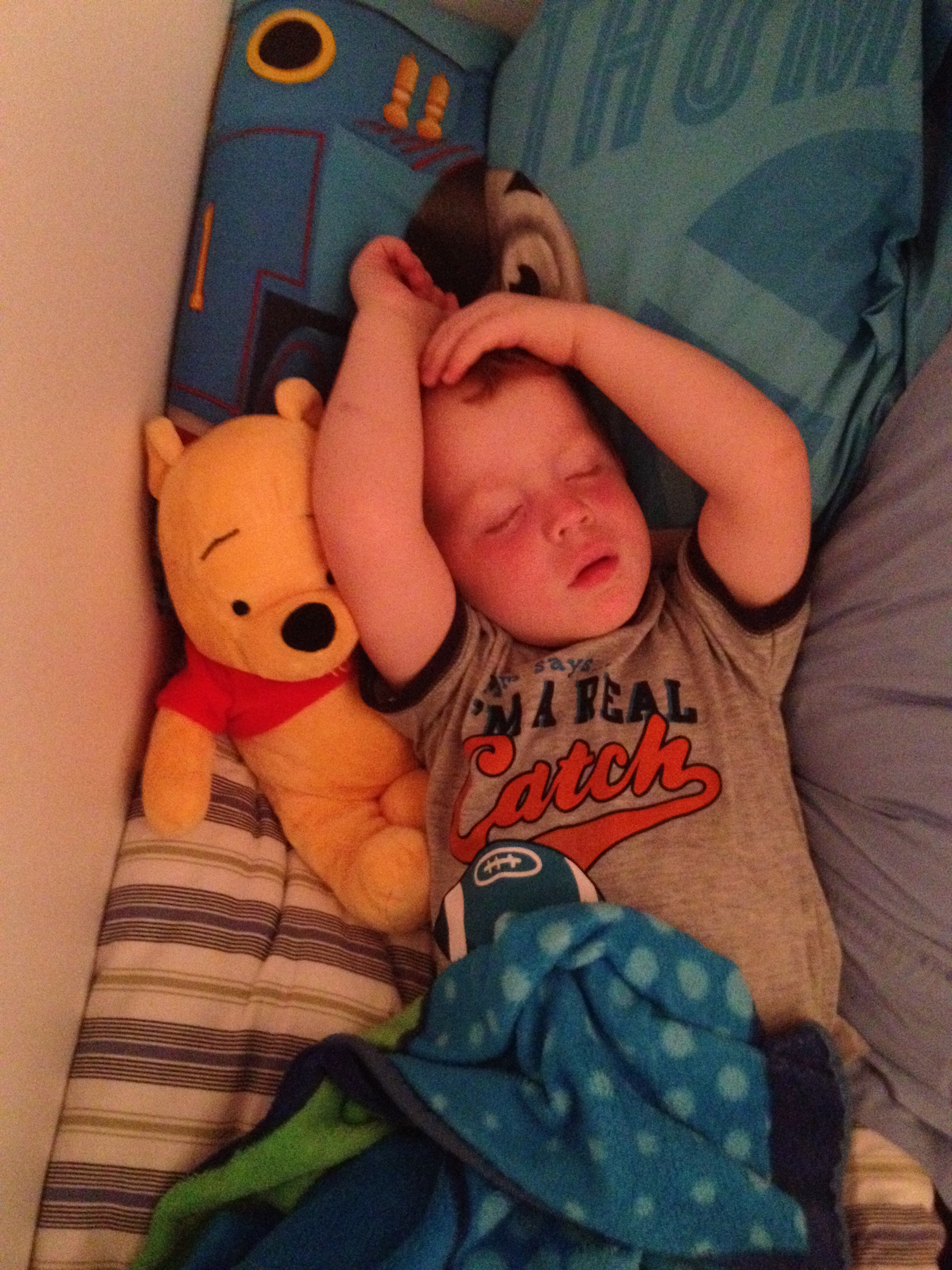 With Kelsey and Shane and Nora (in her pack and play) in the master bedroom and the Big's on the pull-out couch, Andy and I took the second bedroom with Charlie.  We made a pillow-and-blanket-nest for him in the closet to contain his rolling.  He couldn't have been happier!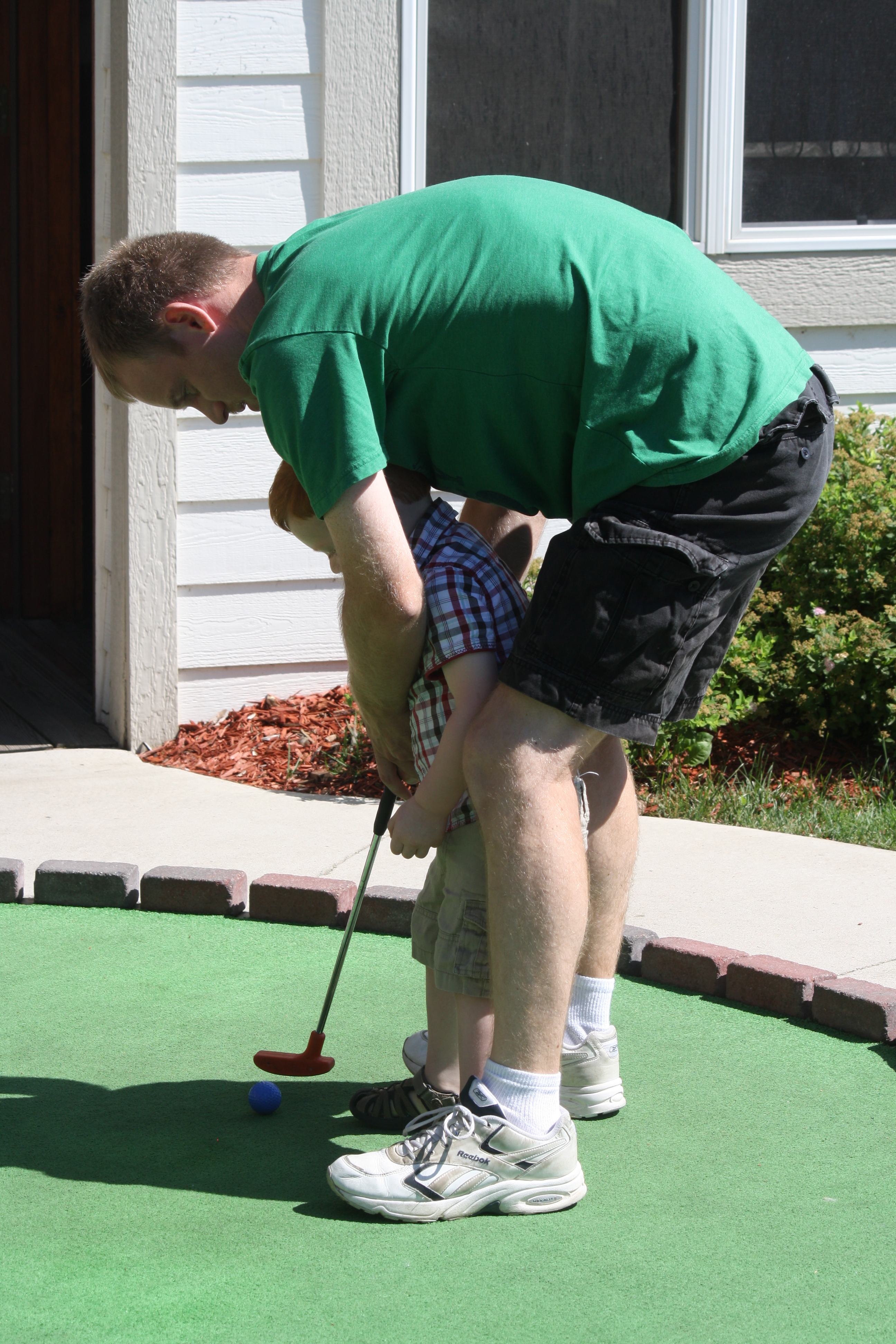 Tuesday was a day of Pirate's Cove Adventure mini-golf, Arnold's Park for rides and the Queen.  Andy did his best to educate the Boy in the ways of golf …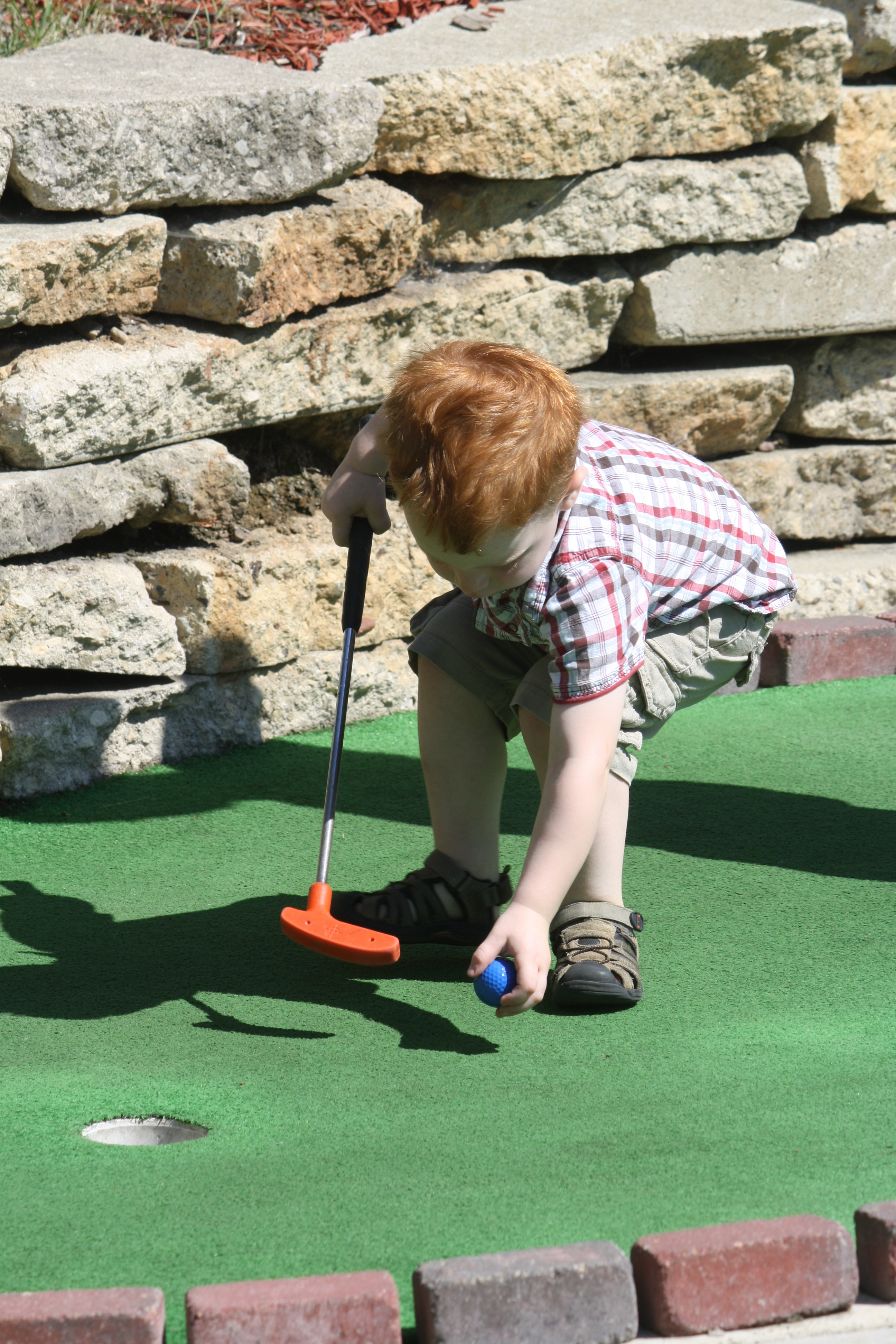 Charlie enjoyed mini-golfing but didn't really get it.  He refused to putt, opting instead to place his ball inches from the hole and tap it in.  But he was having fun!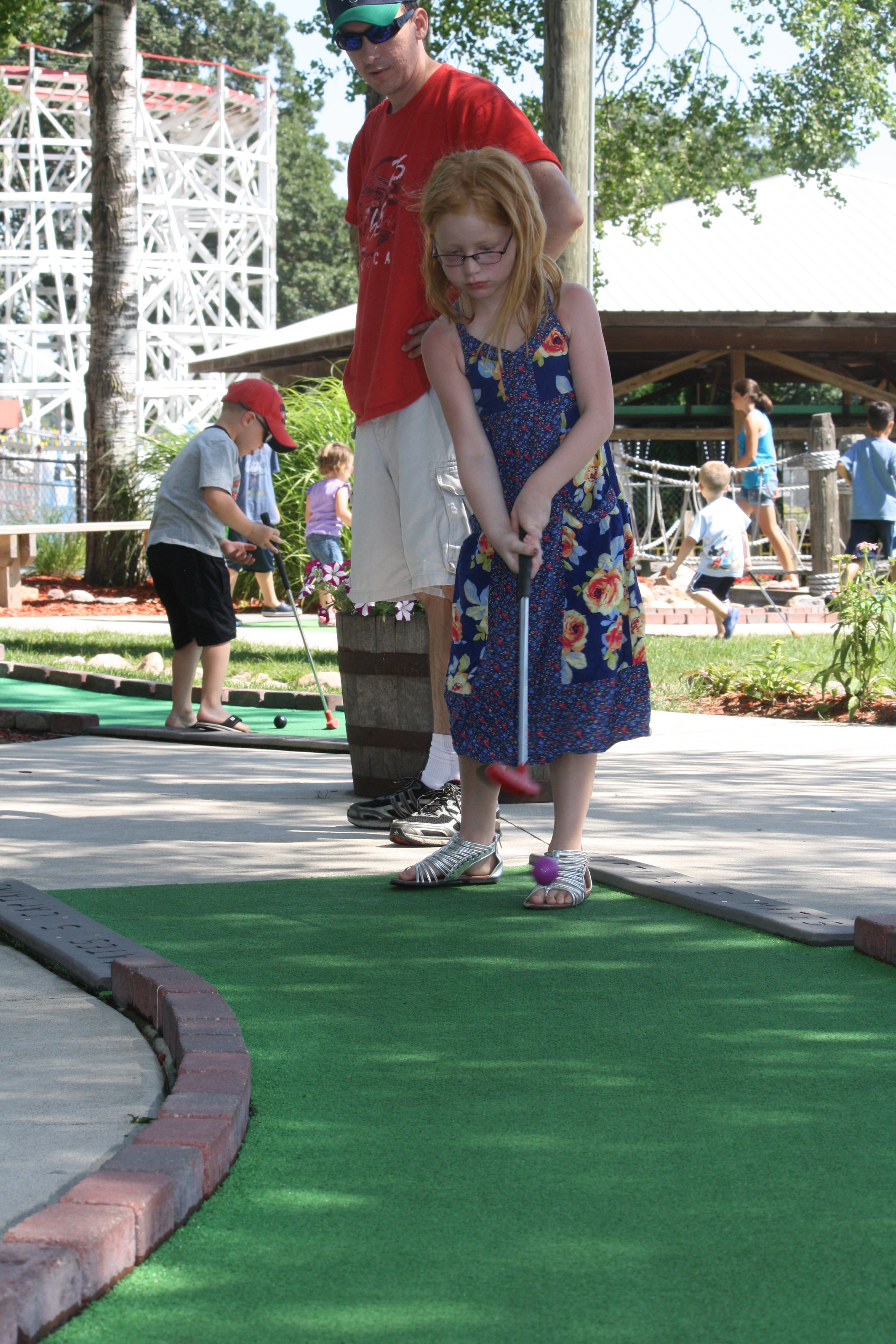 Carter takes a swing!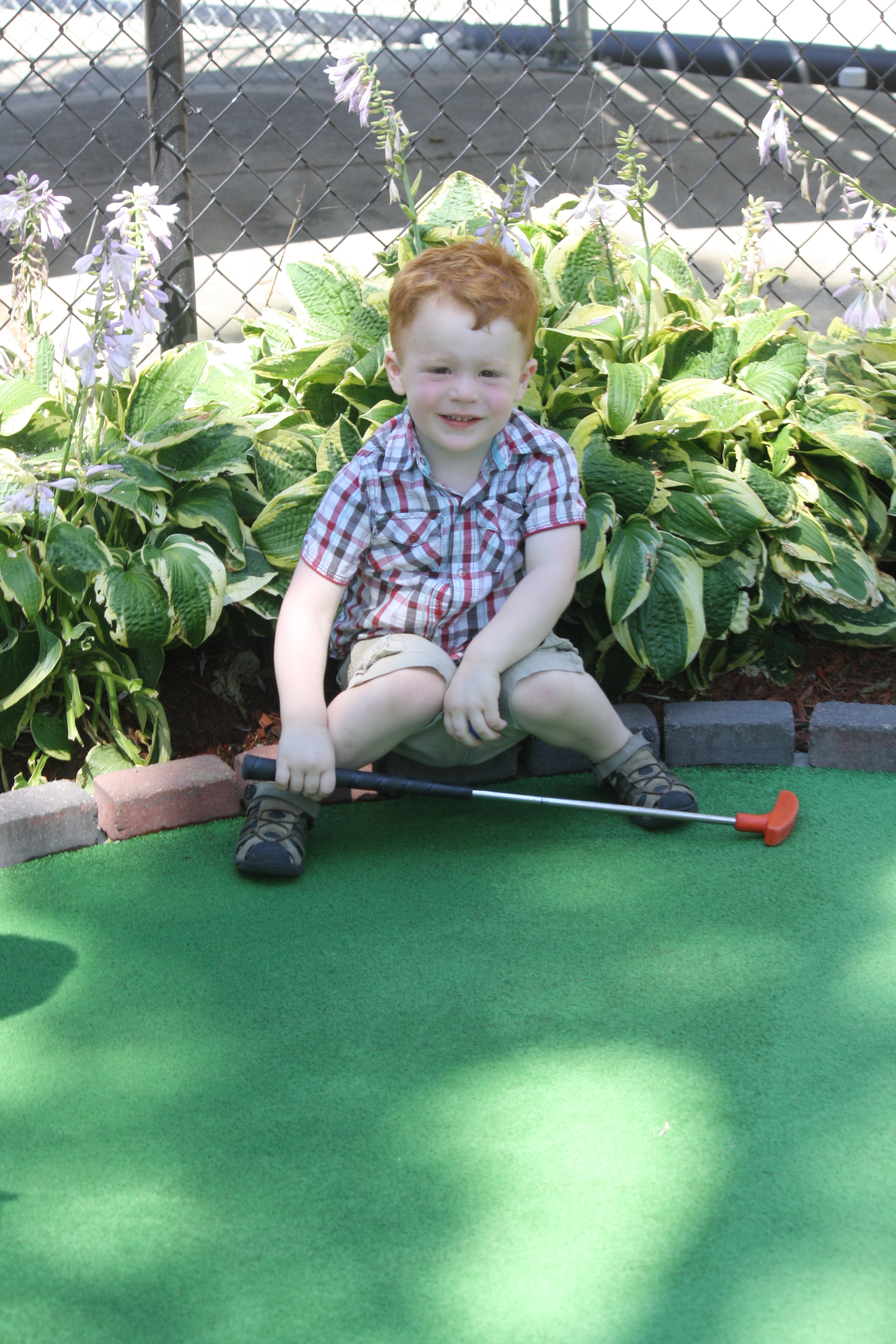 Being cute is a tough job!  Time for a break!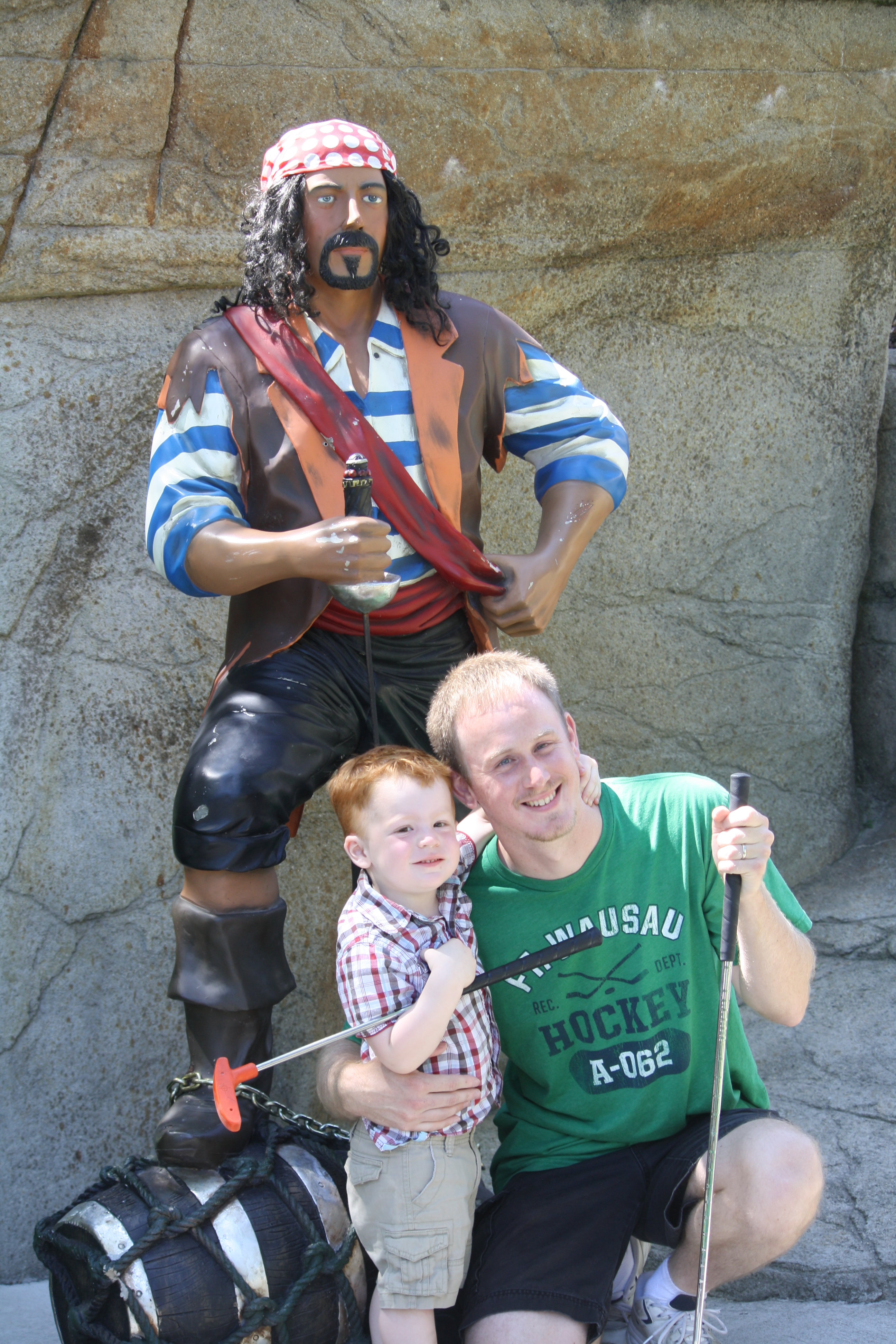 My manly-men and the pirate!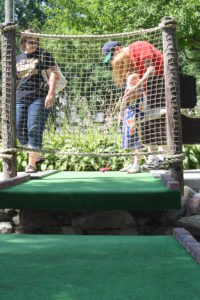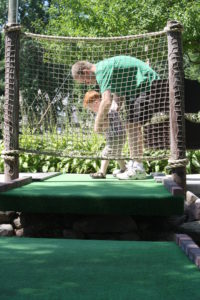 Carter (with Shane's help) and Charlie (with Daddy's help) bravely golf under the rope bridge and over the drop!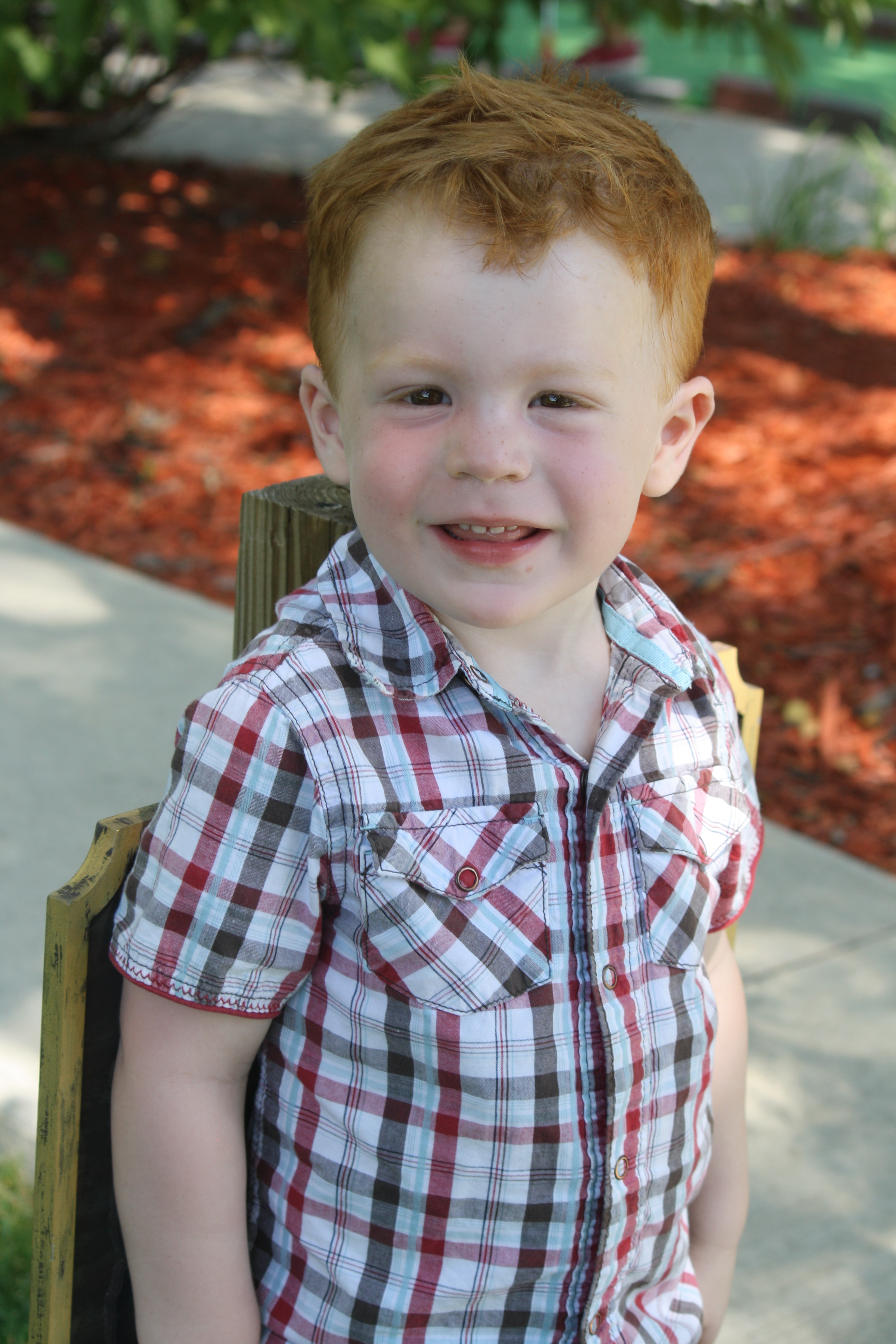 Charlie told me to take his picture, here and now!  Given that it's always a chore to keep him still and smiling, I jumped at the opportunity!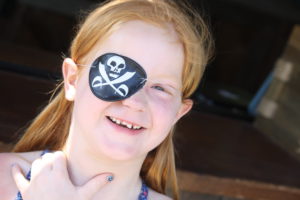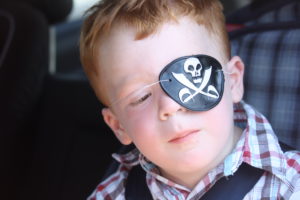 As we were leaving, each kiddo received a goodie bag with a pirate tattoo, flag and eye patch.  I was greatly impressed with our childrens vast pirate vocabulary!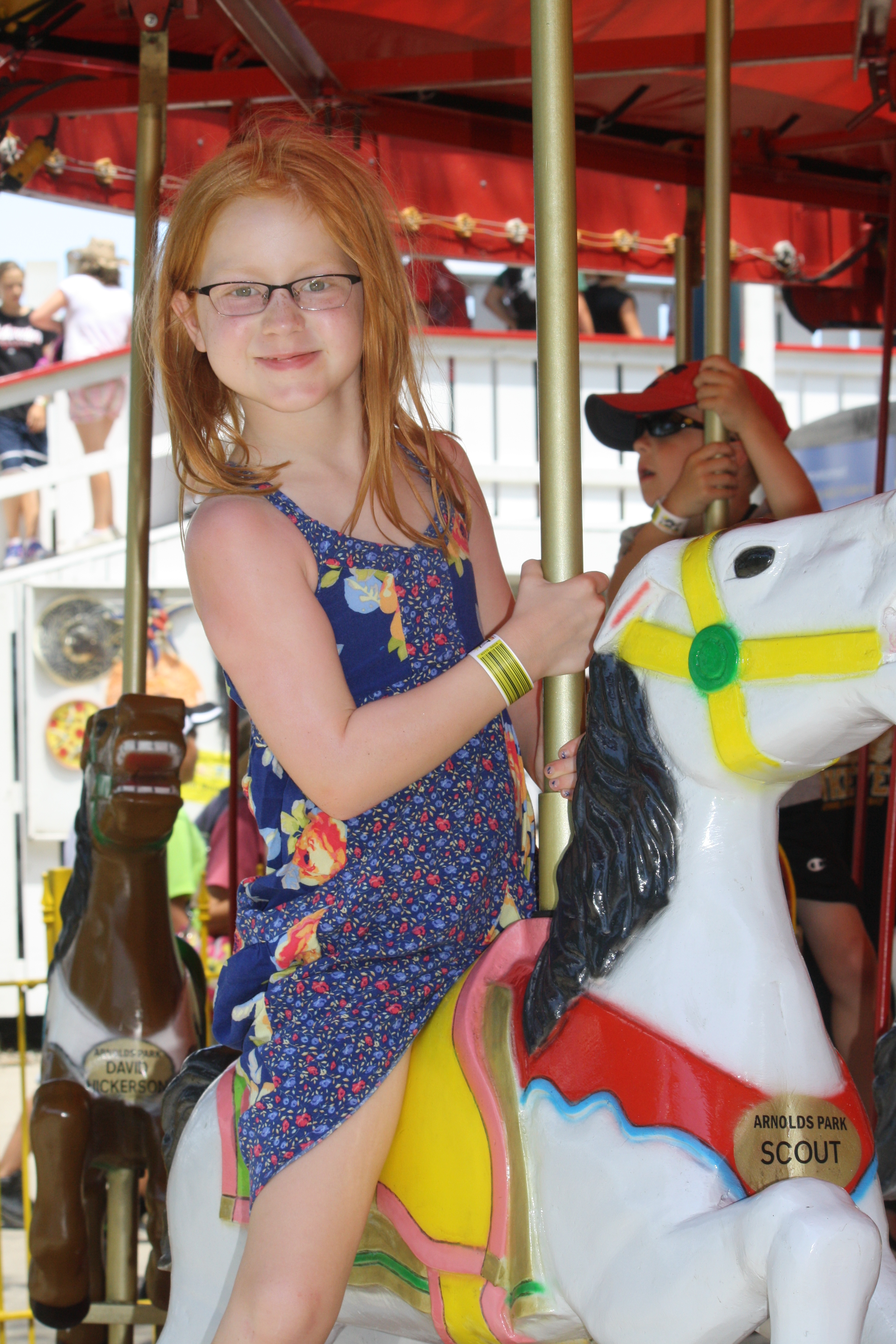 Carousel ride at Arnold's Park!  What a gorgeous little Boji Girl!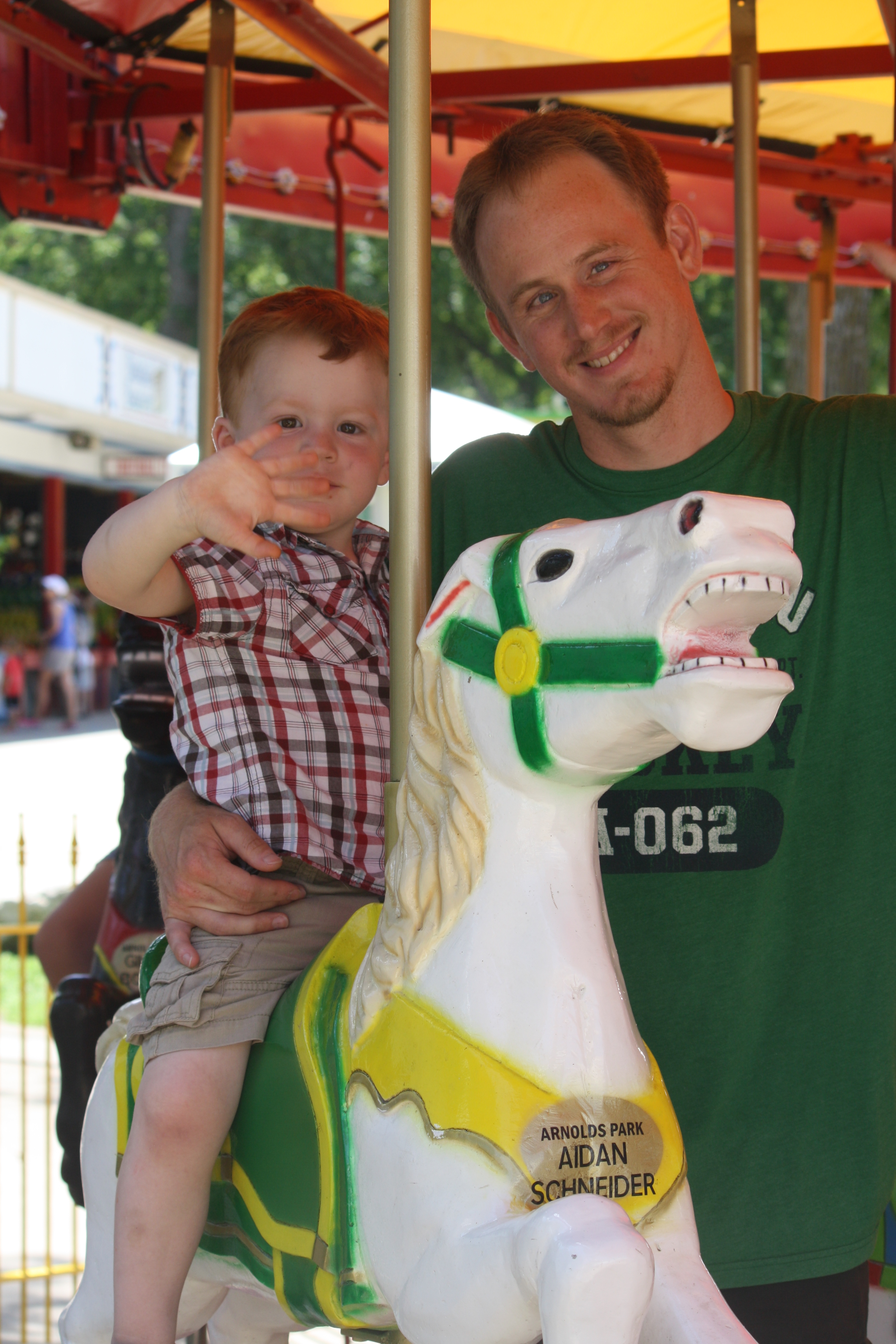 Charlie and Daddy "ridin' the hoooorseys!"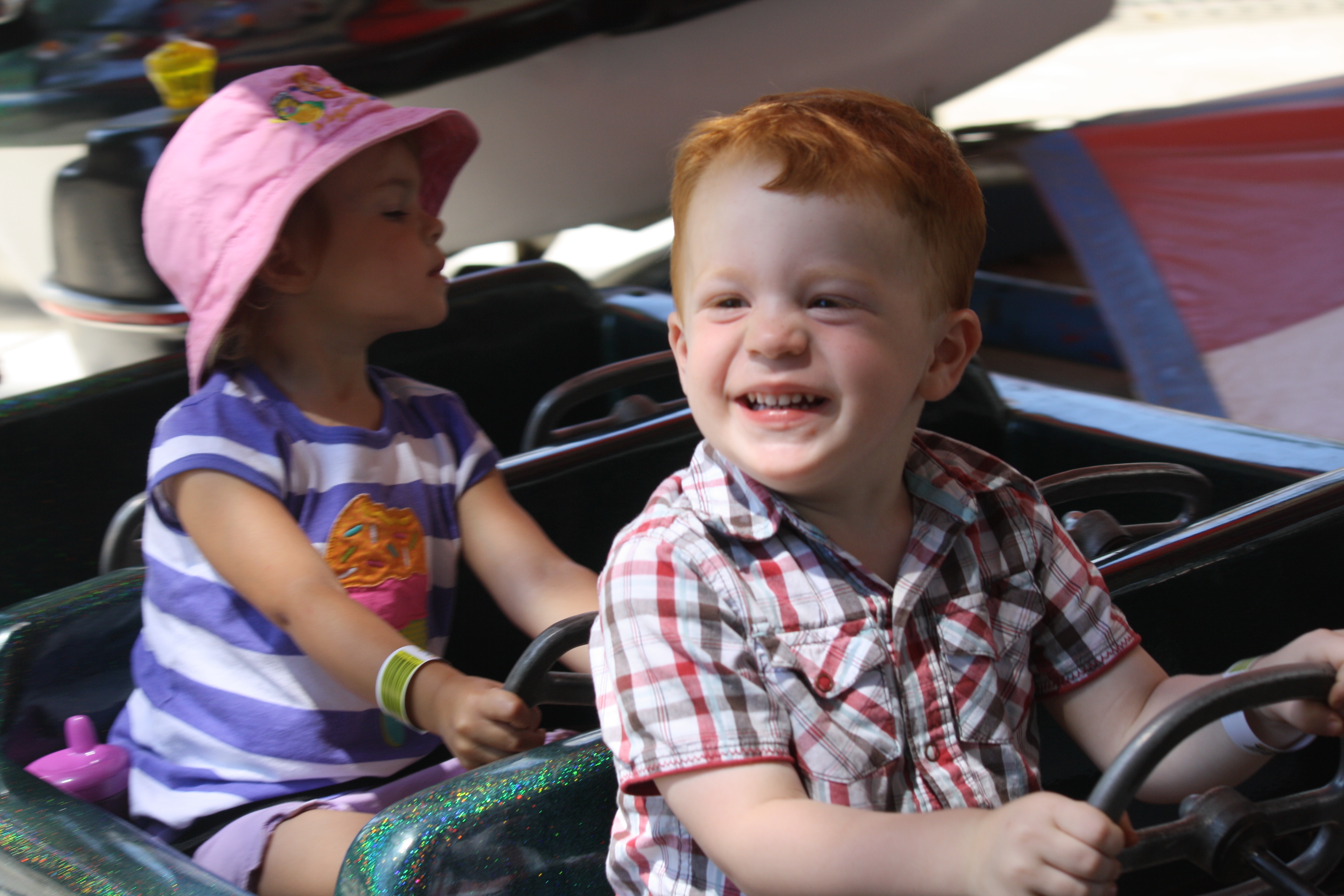 While the Big's rode the Galleon, Nora and Charlie rode the little boats.  He loved it!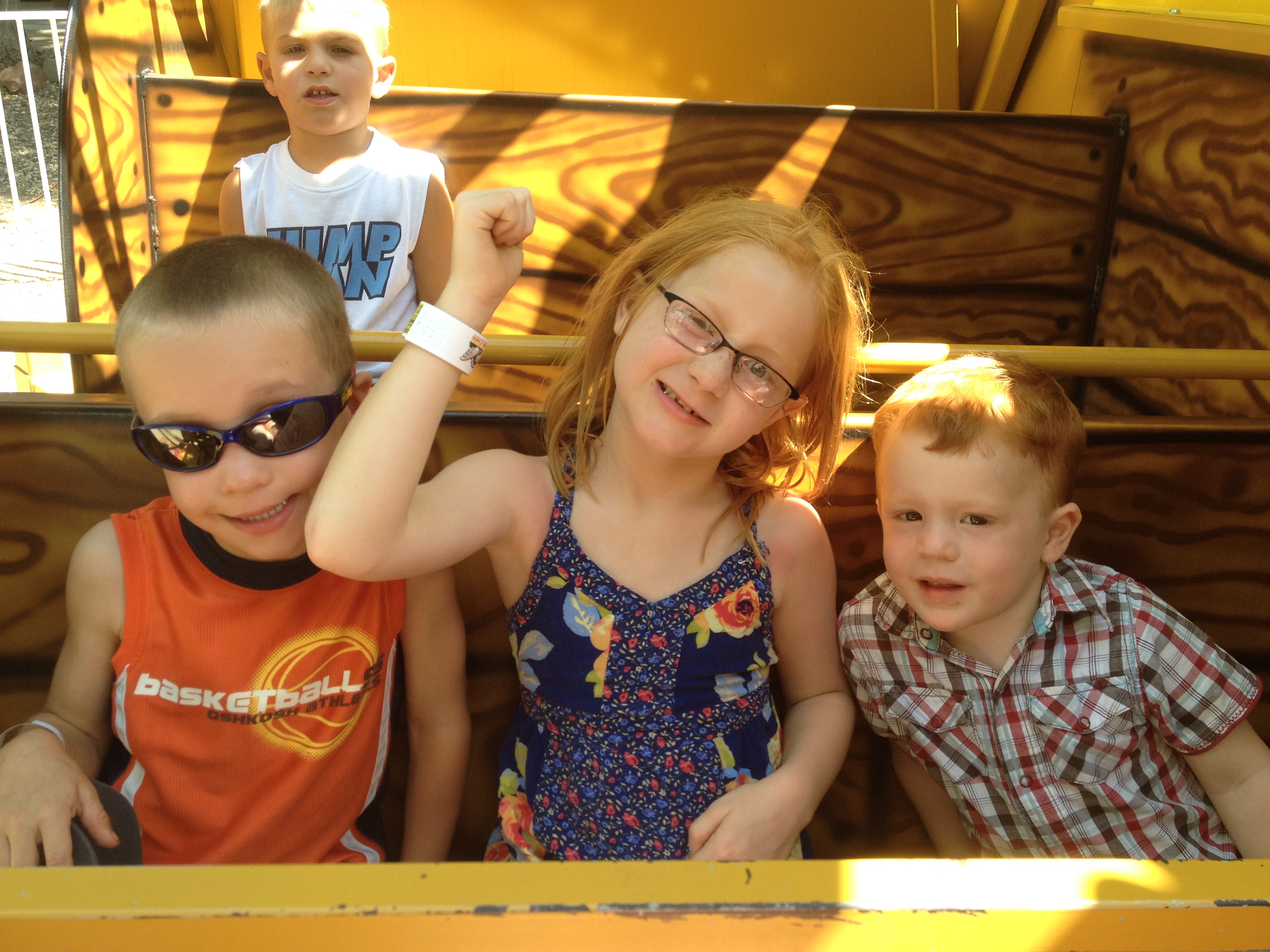 Grant, Carter and Charlie, happily riding the Galleon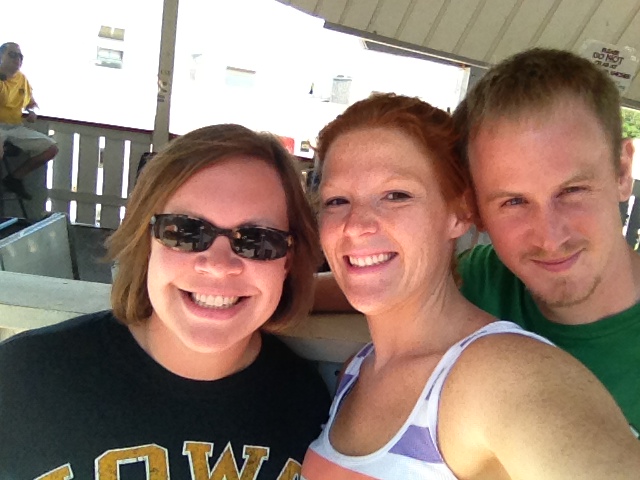 Kelsey, Andy, and I bravely rode the roller coaster, which we affectionately dubbed "The Roller Coaster of Death."  We all left with bumps and bruises!


One of about three dozen rides on the train!  Charlie is definitely in a TRAIN PHASE!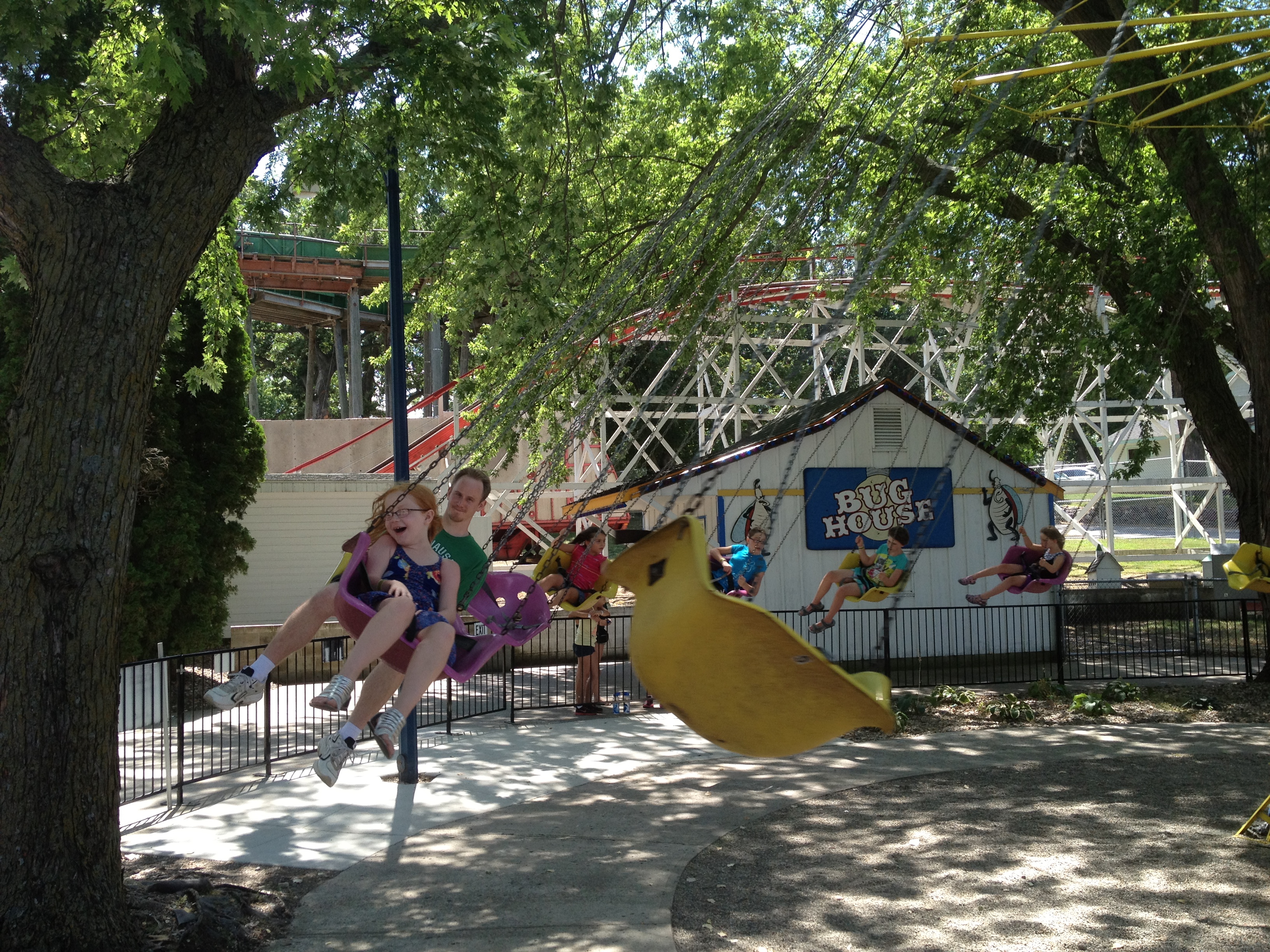 Daddy following Carter on the swings.  He was threatening to "catch up" to her, causing her to freak out in giggles and smiles!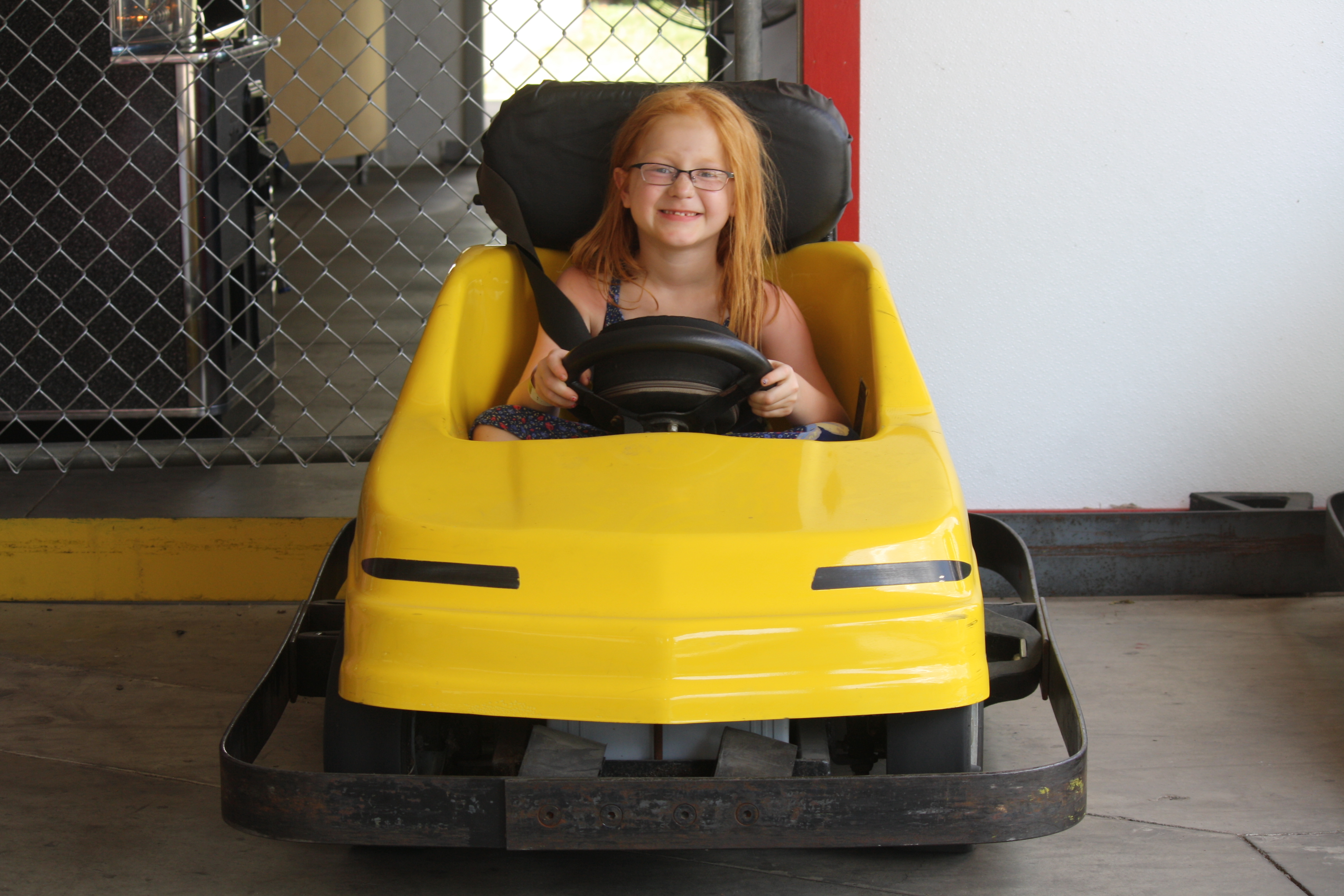 The Big's got to race go-karts!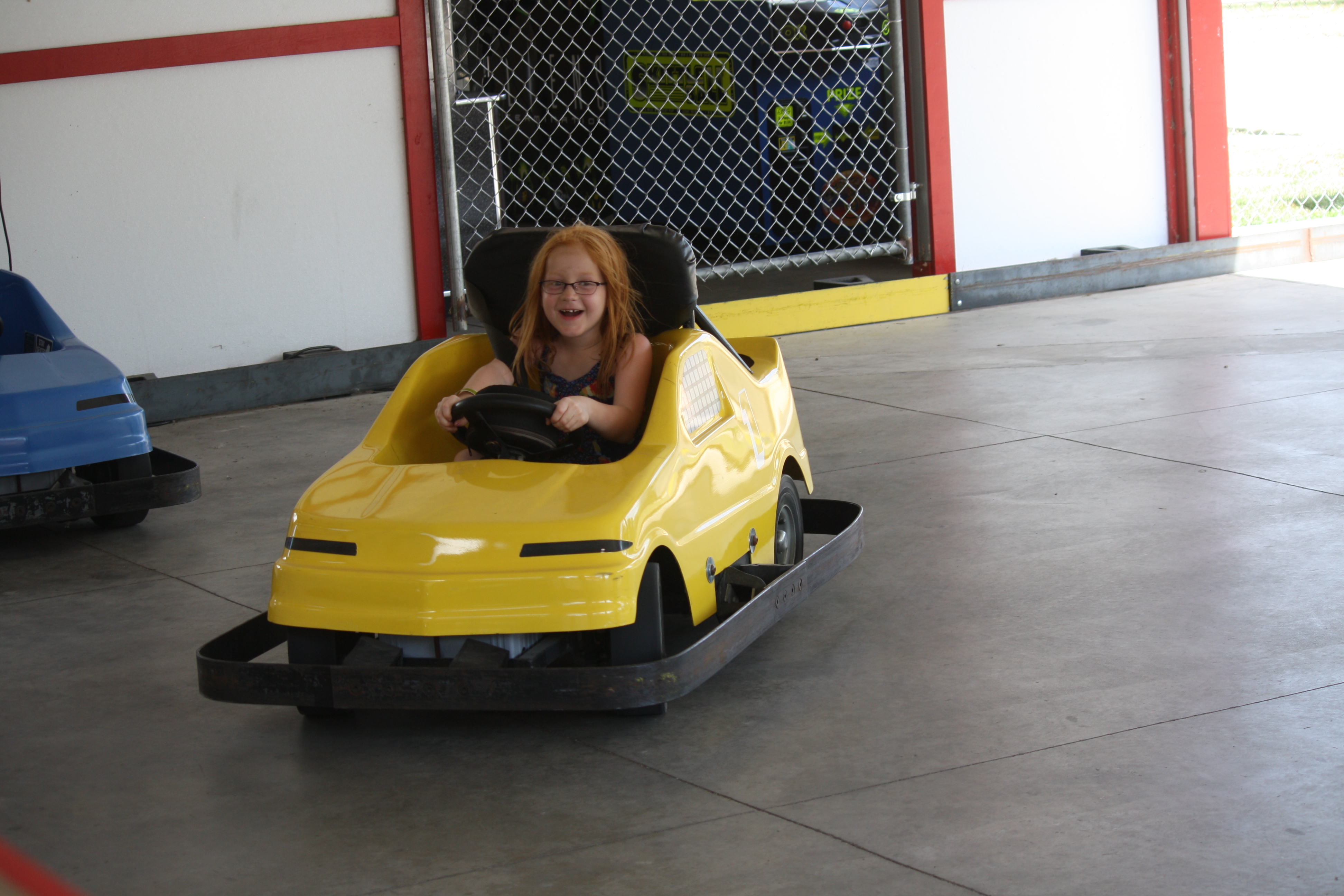 It was a tiny track, but they had fun!


Our final ride was The Spider.  I remember riding this yearly, and repeatedly!, at Whoopee when I was little.  One ride on this, and I was done!  Getting old sucks!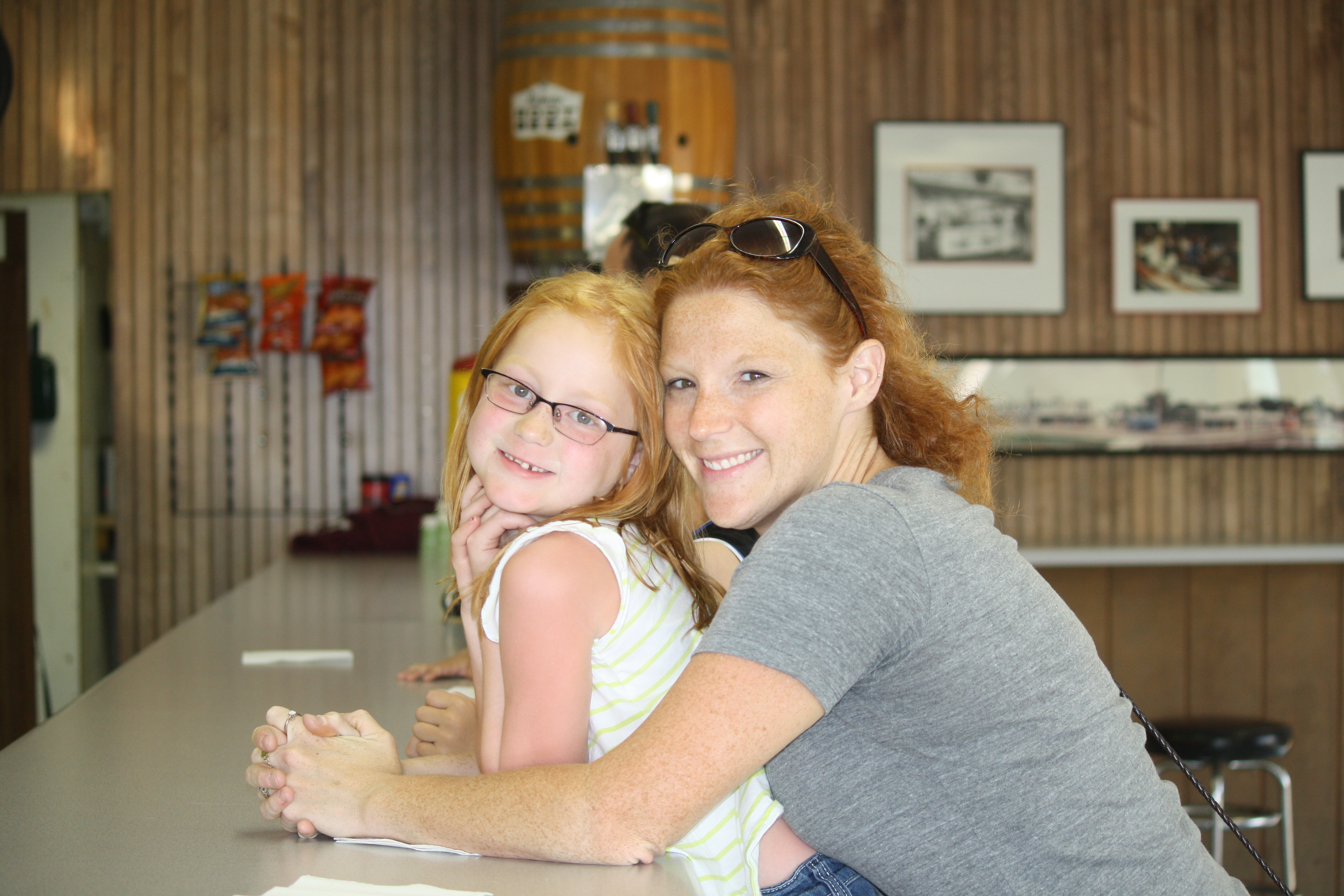 While waiting for the Queen, we hit The Nutty Bar for some ice cream treats.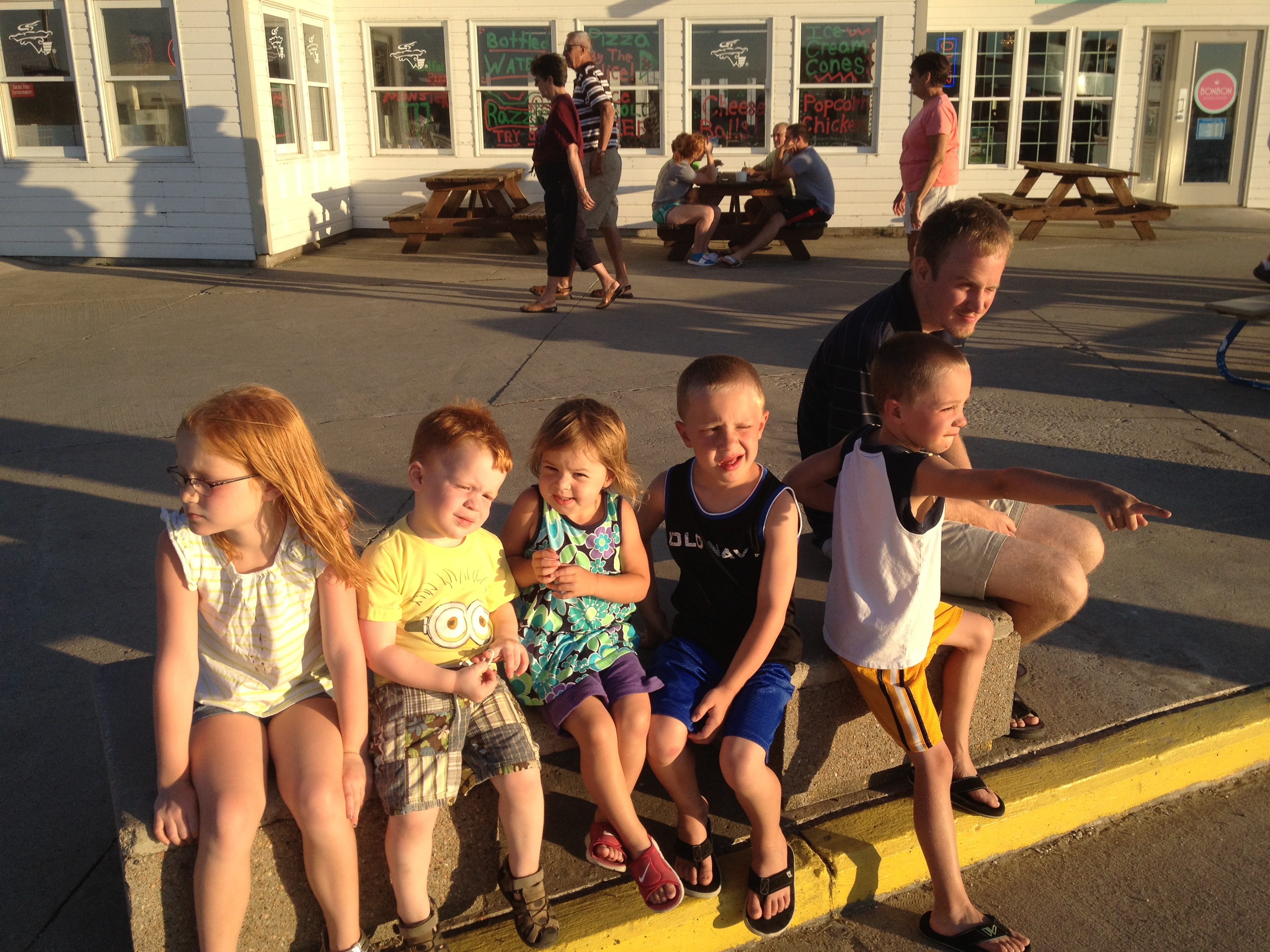 The kids, both big and small!, waiting on the Queen
Carter, Charlie, Nora, Collin, Grant & Andy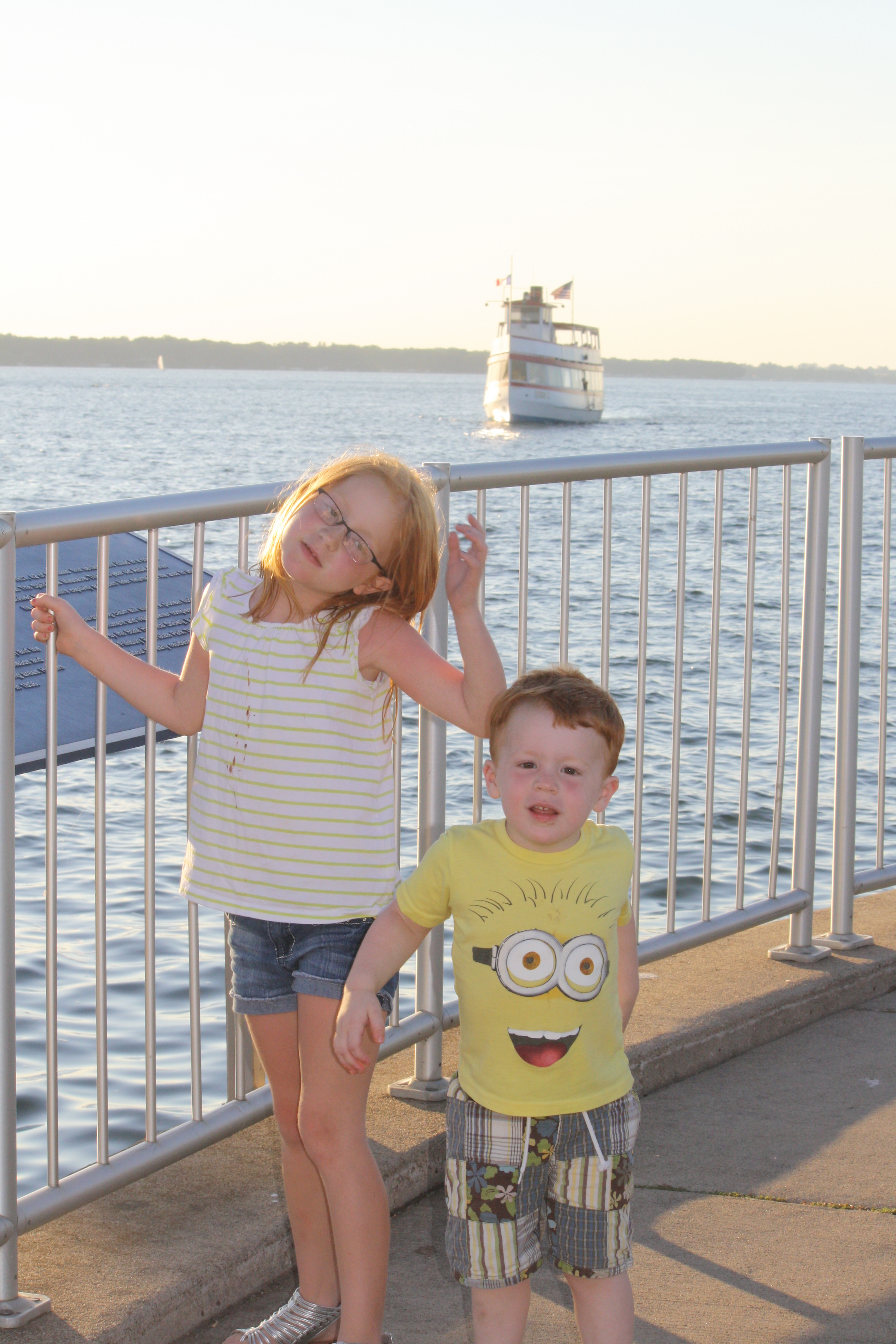 Carter and Charlie, anxiously awaiting the Queen's arrival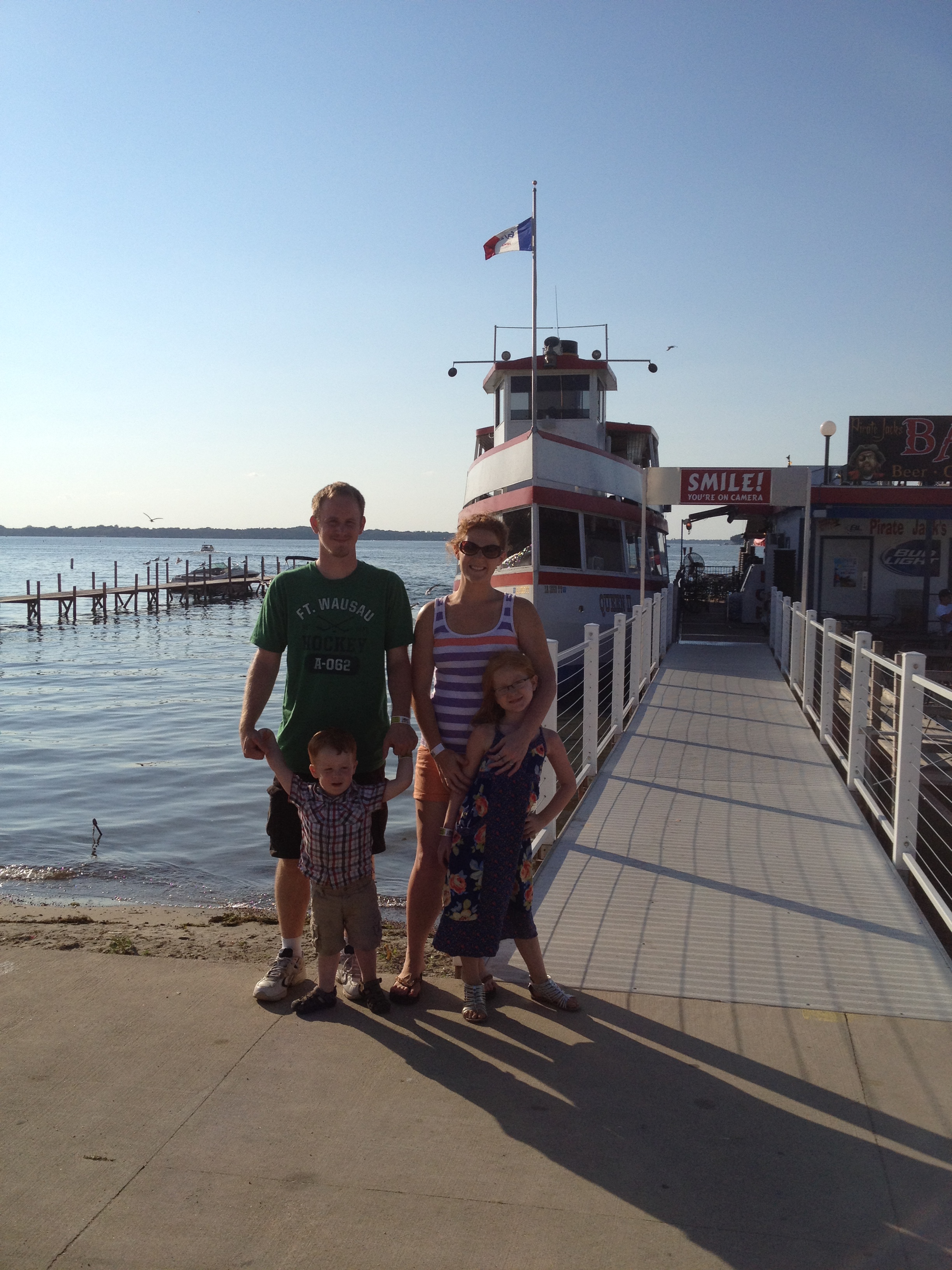 Chalupa's, ALL ABOARD!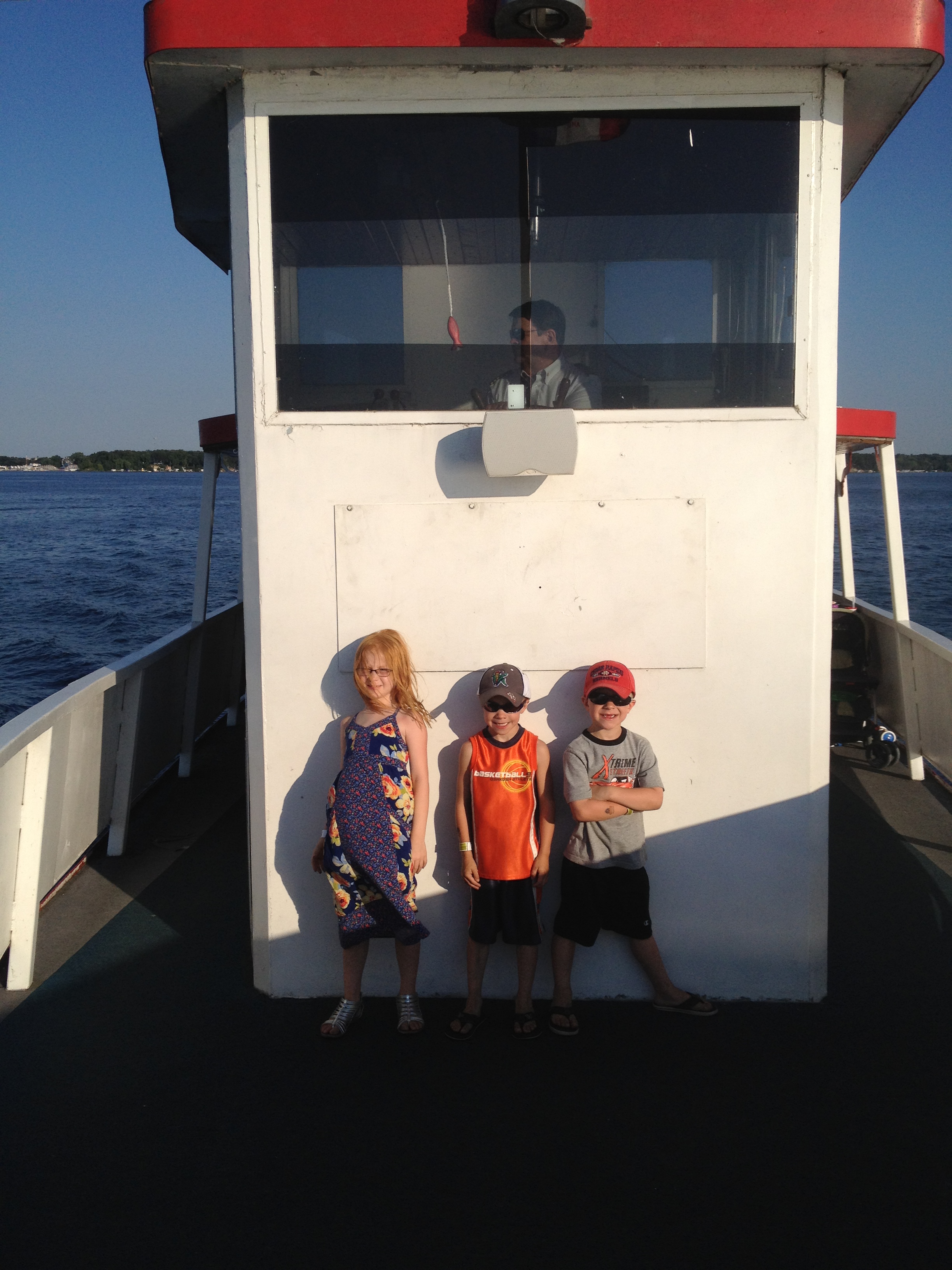 Carter, Grant & Collin on the Queen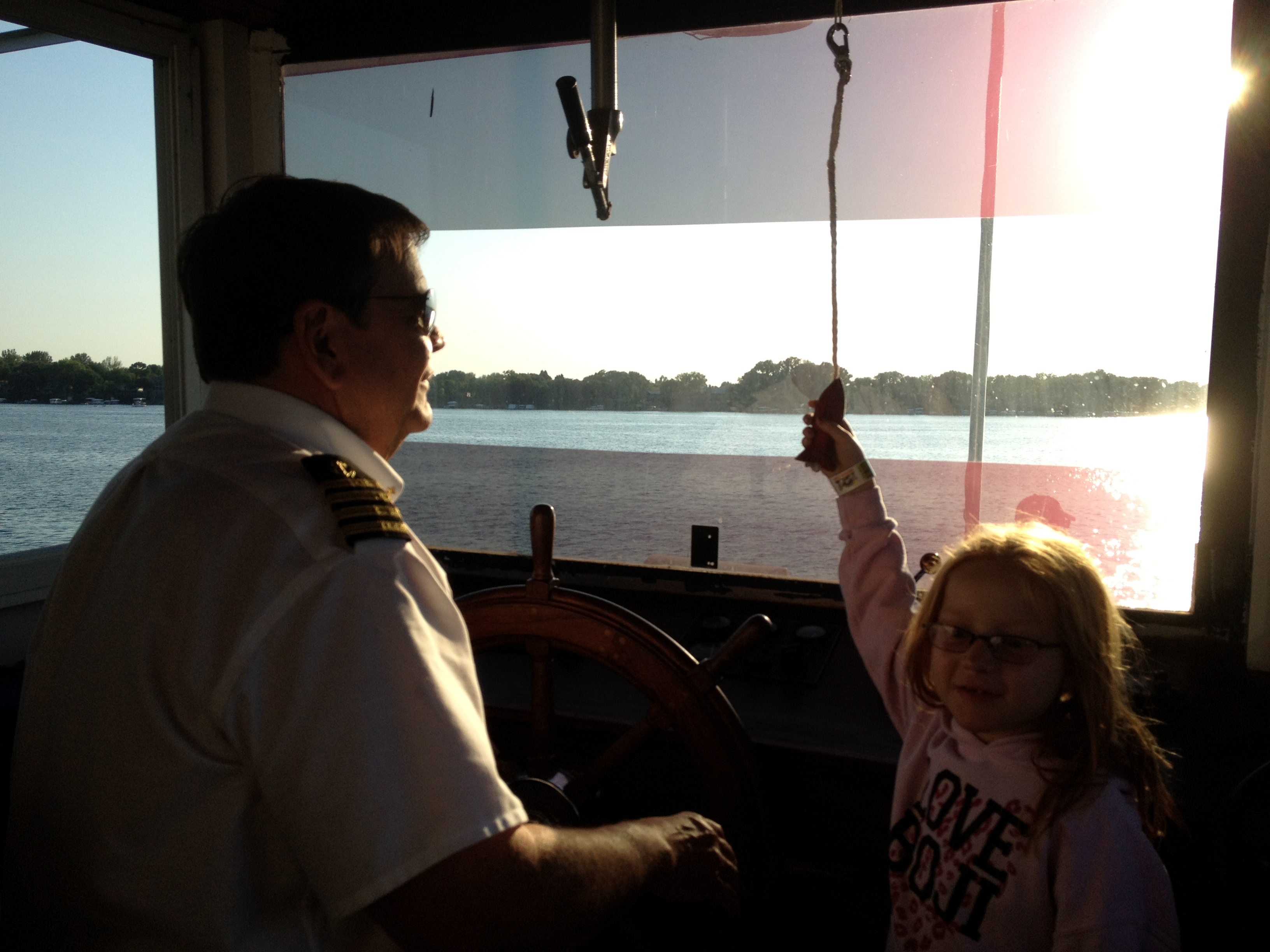 The Captain let Carter honk the horn!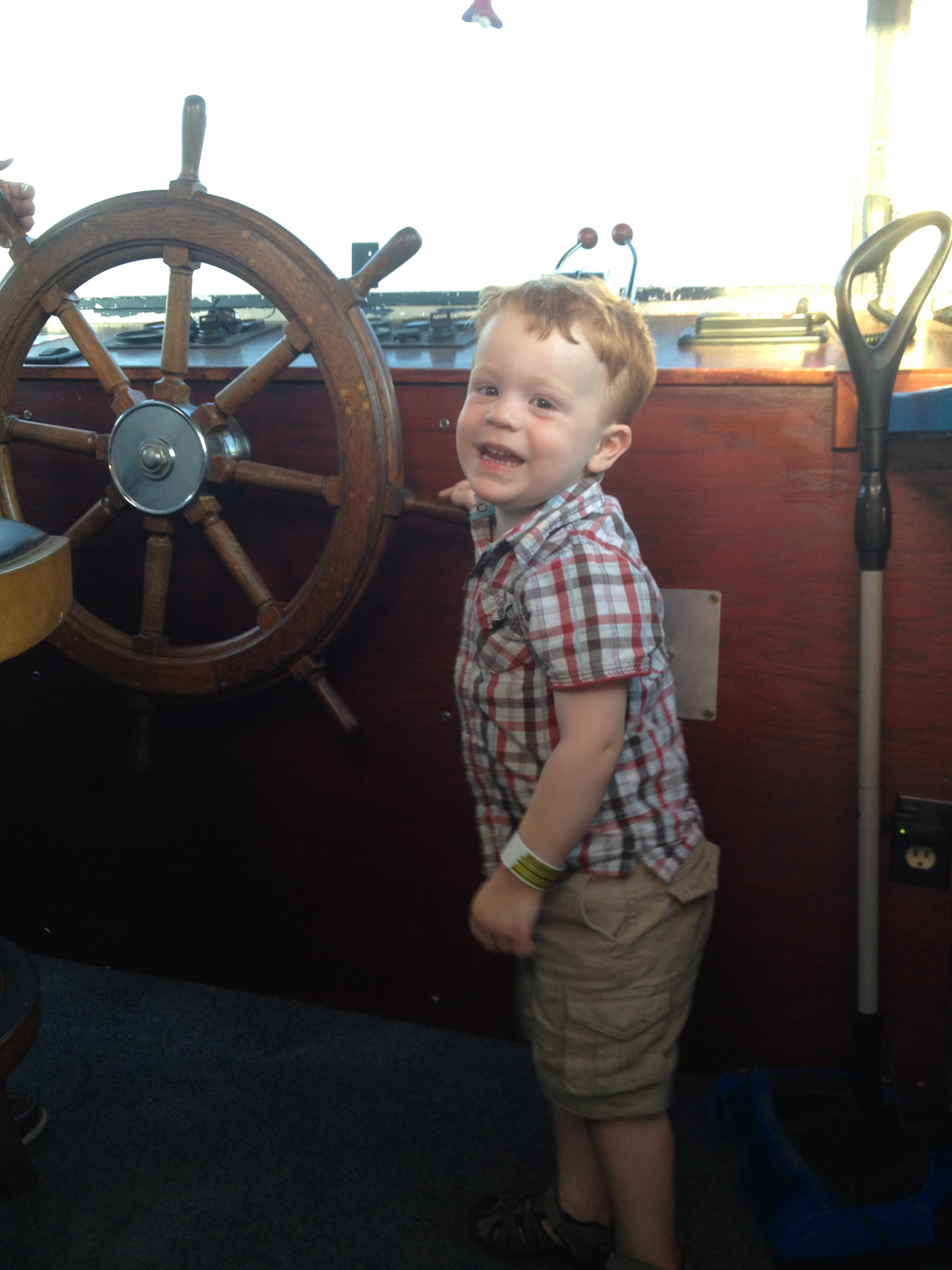 And Charlie got the steer the ship!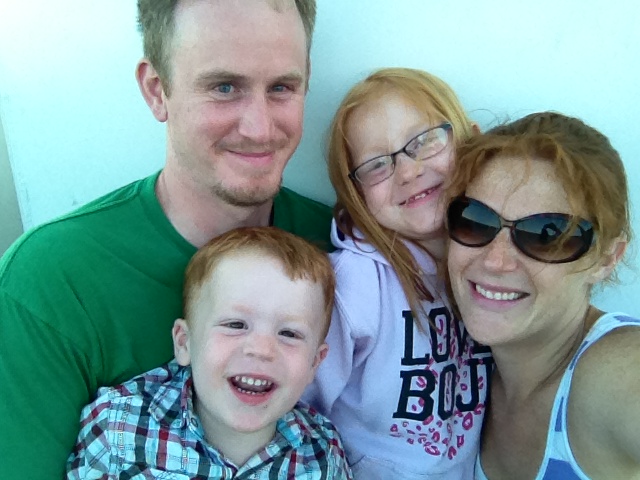 The natives were restless!  They were running around the boat, so Andy and I cornered them near the front.  They were tickled by the chase at sea!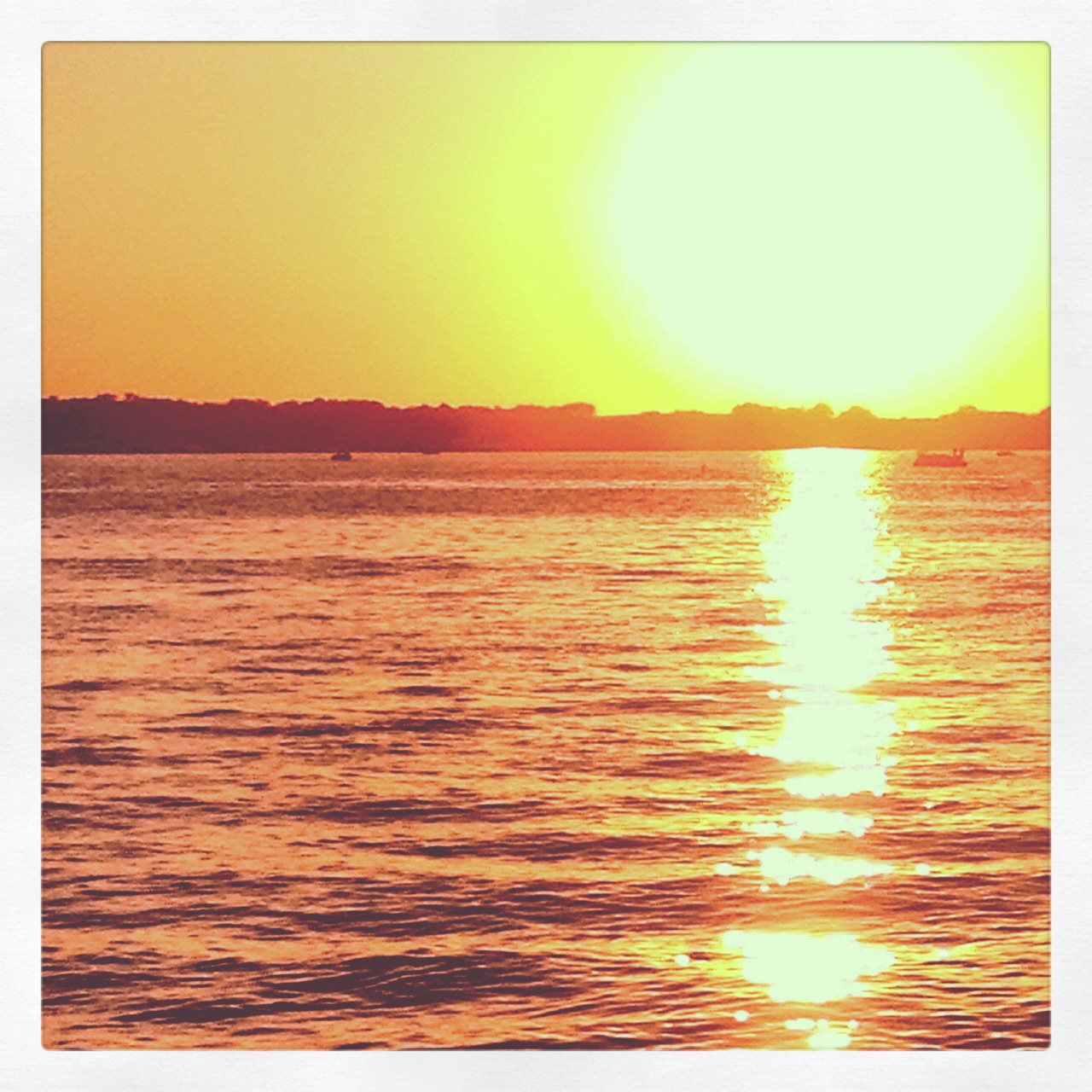 Nothing beats the setting sun at OkobojI!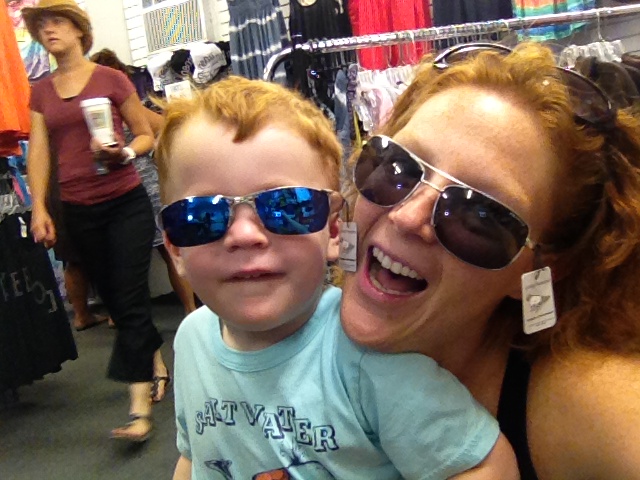 Wednesday brought a late-start to our day (and some much-needed and appreciated sleeping in for all!), and a day of golfing (for the Daddies) and shopping for Boji gear and treats!  While we picked out and made our shirts, Charlie and I checked out the sunglasses.  We are awesome!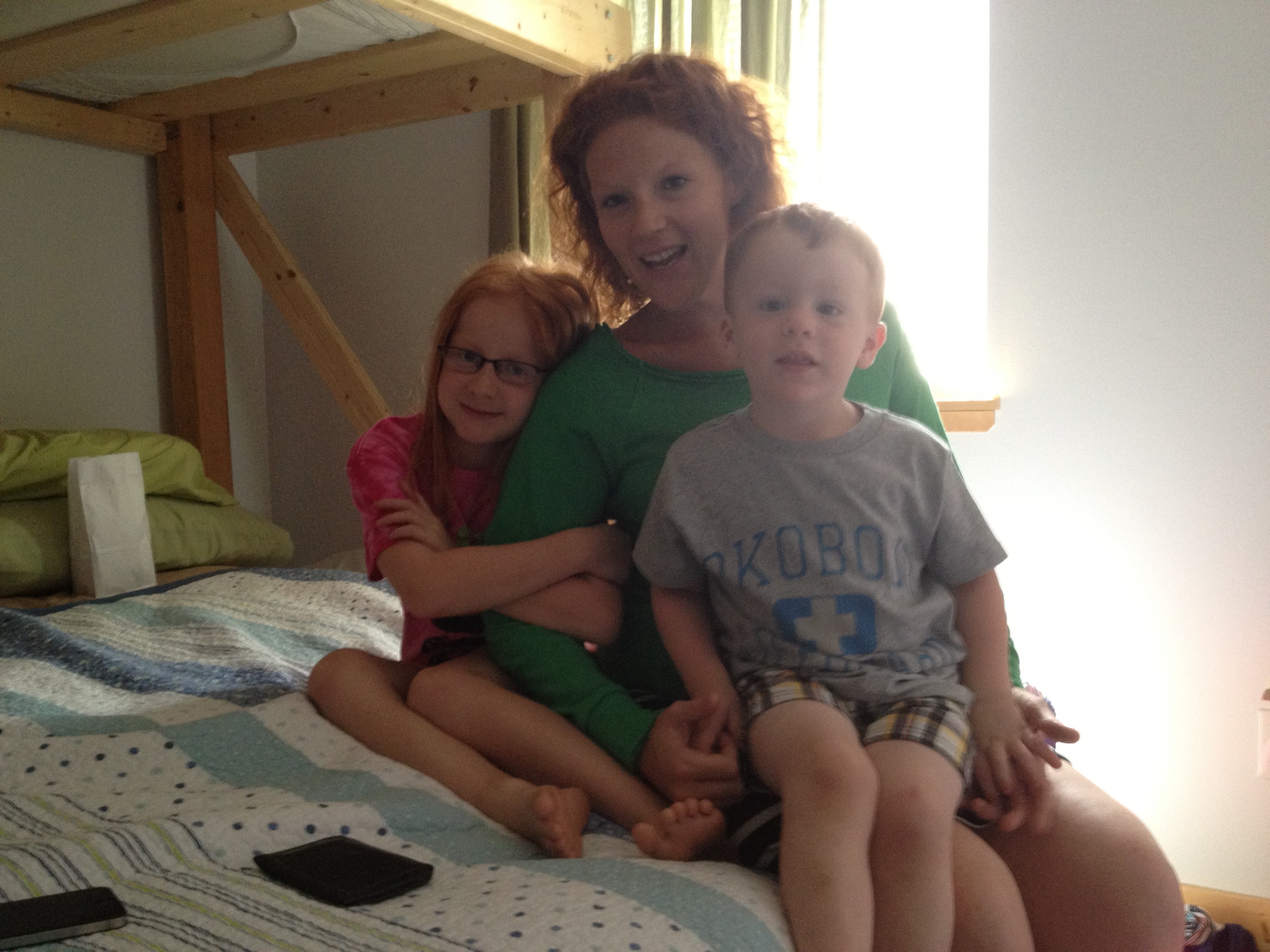 Rockin' our Boji gear!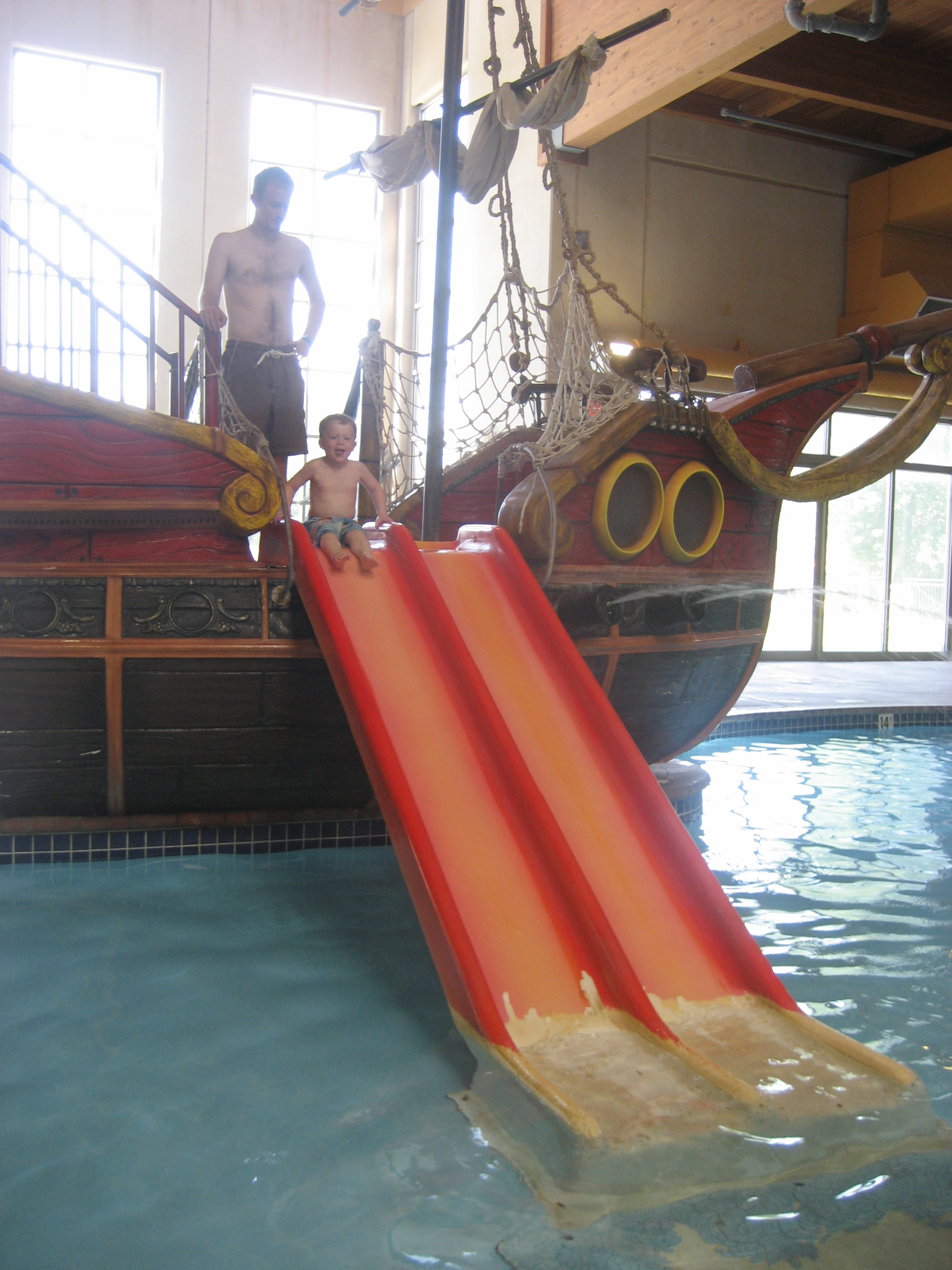 We hit the indoor water park for some fun!  Charlie loved the little pirate ship!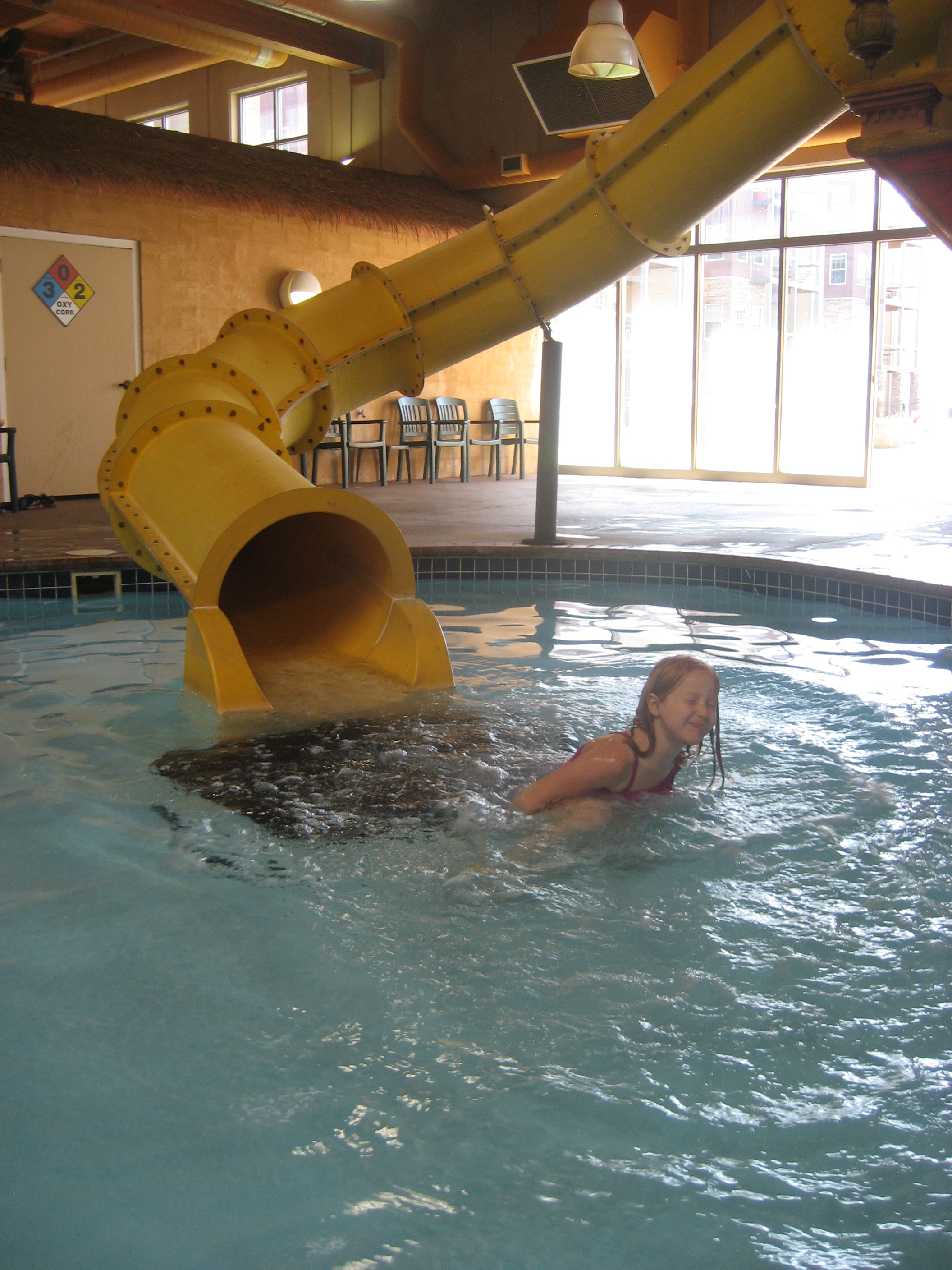 And so did Carter!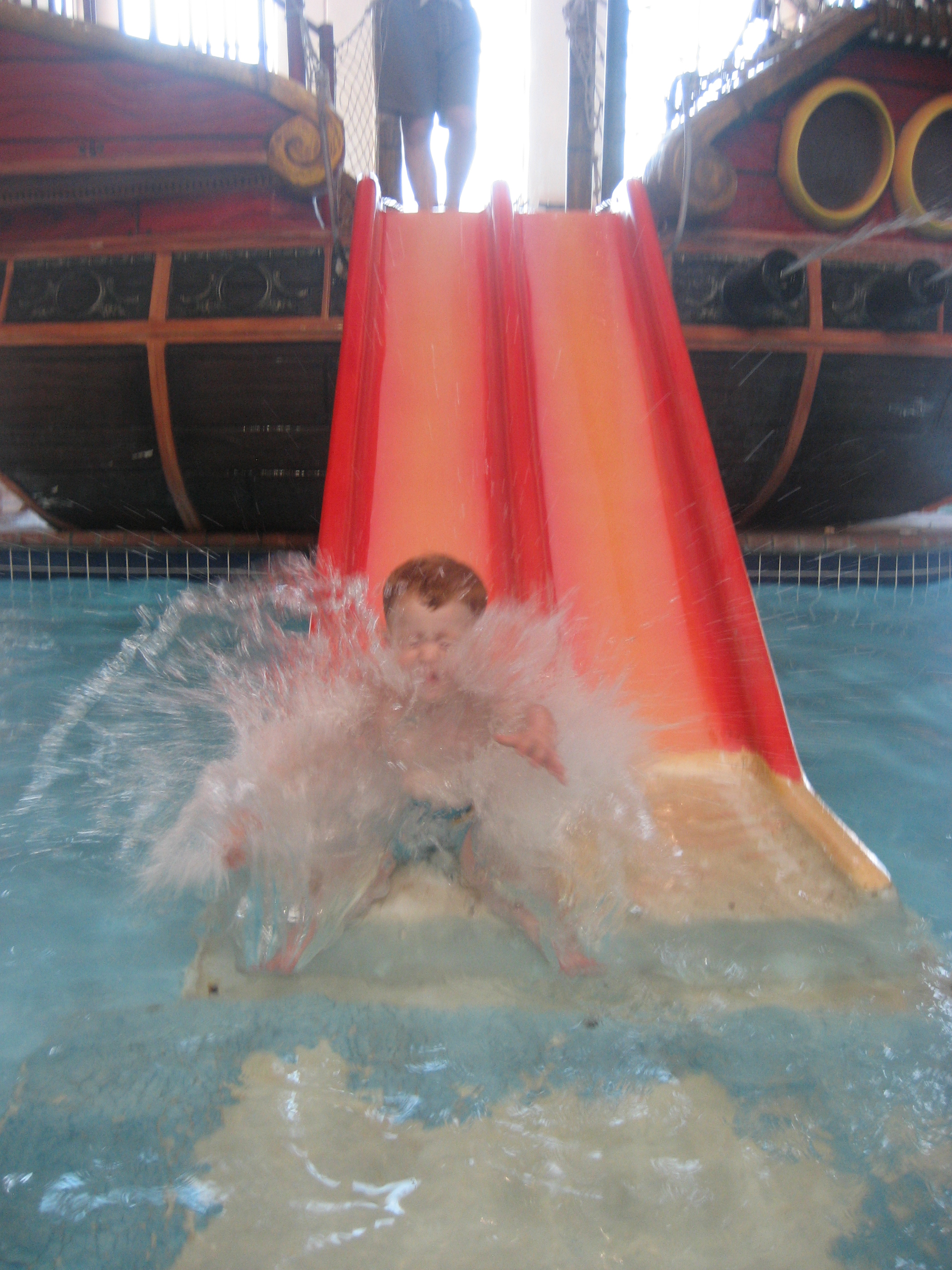 SPLASH DOWN!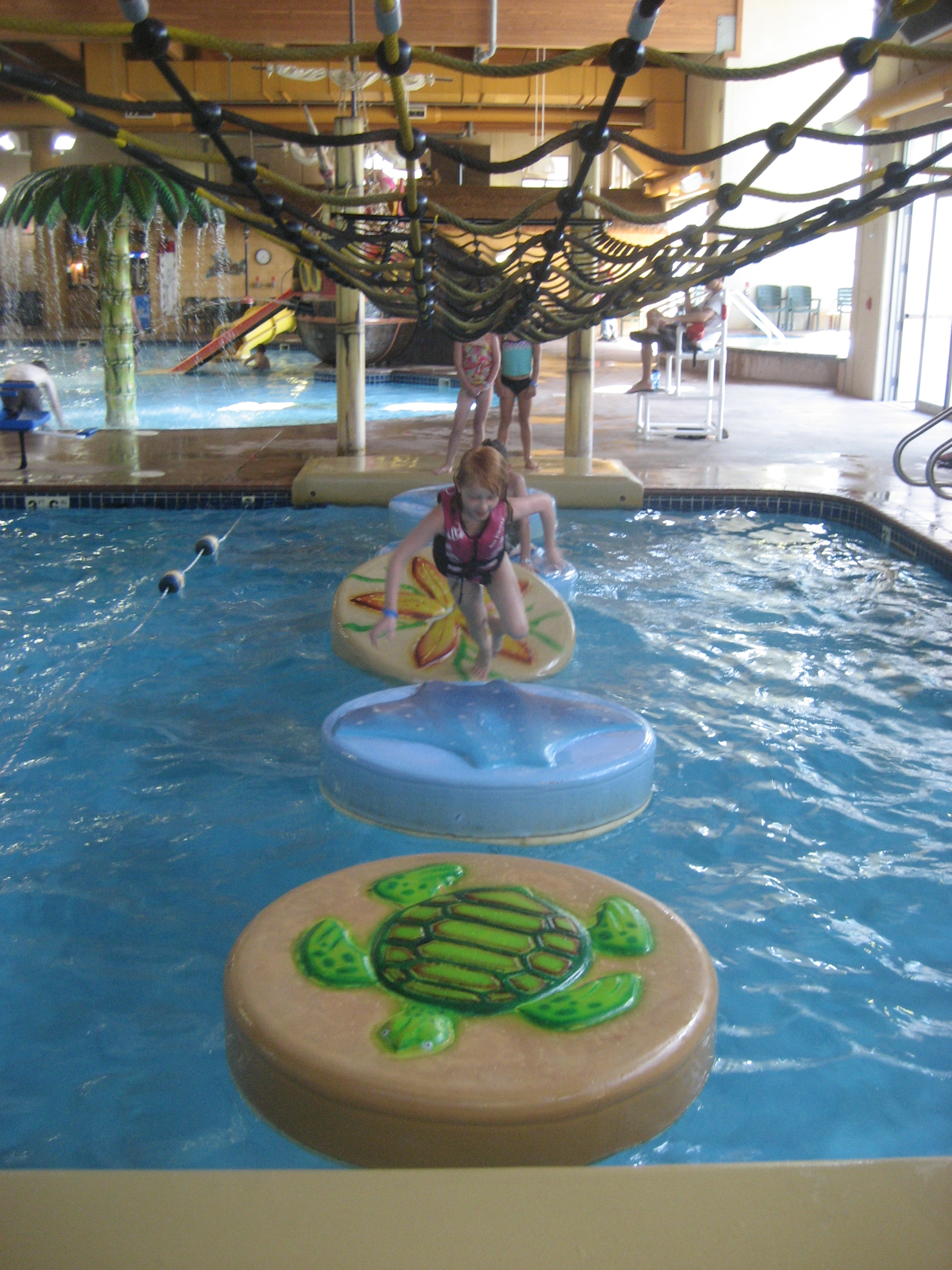 Carter pulling a Frogger and jumping the lily pads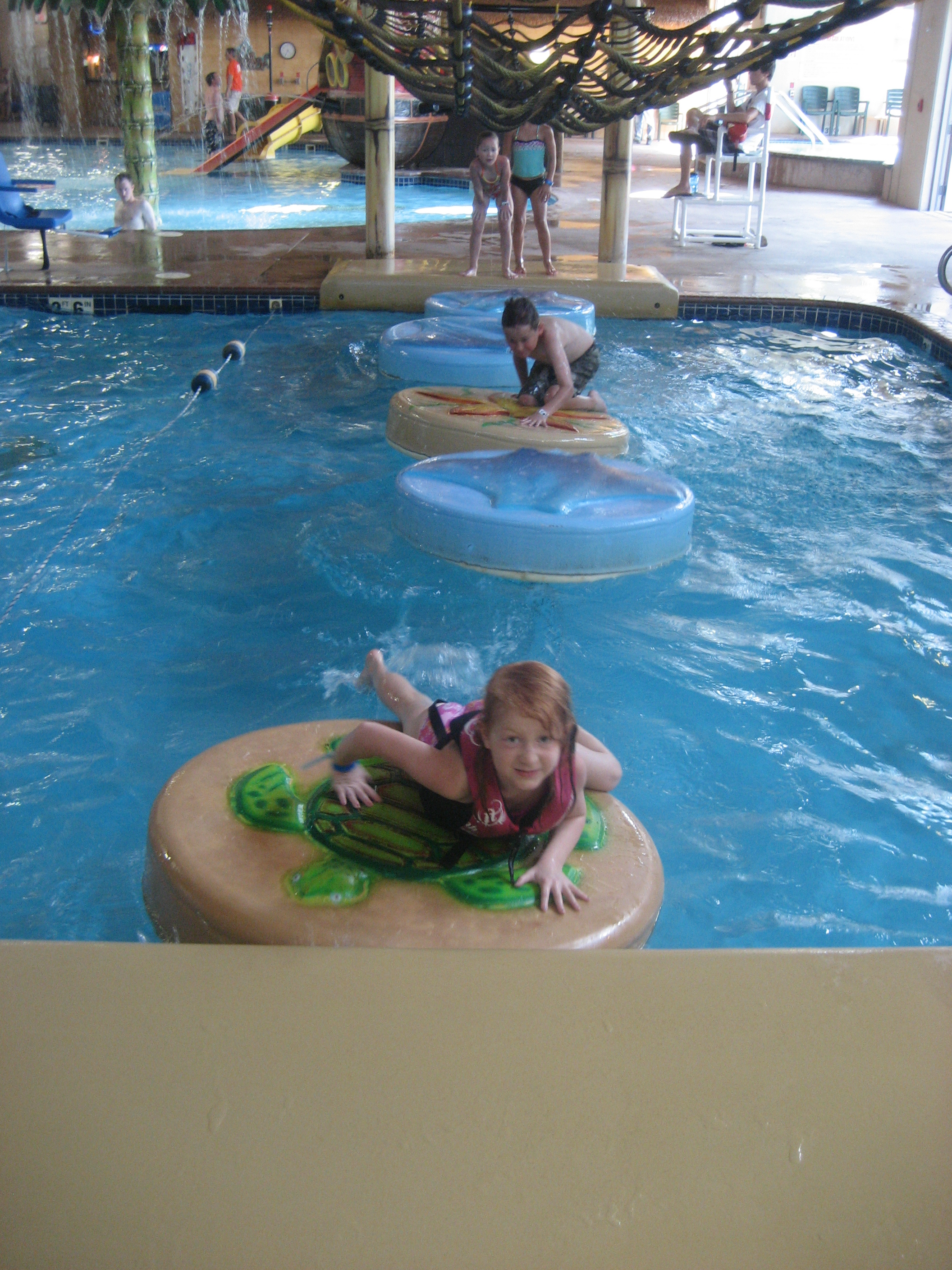 Almost there, Carter Kay!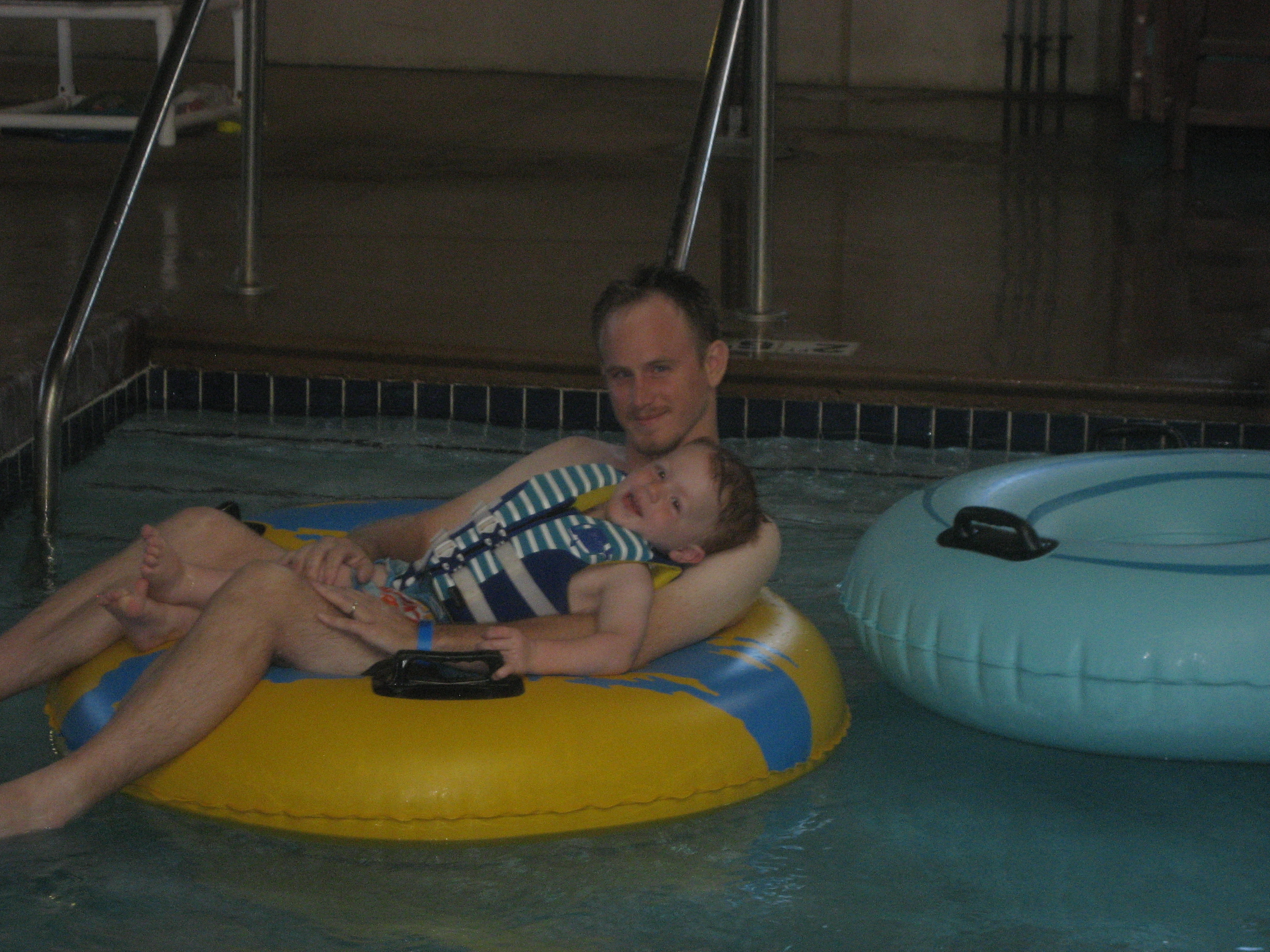 It's been a long day, and two of my very favorite men were lazily enjoying the lazy river!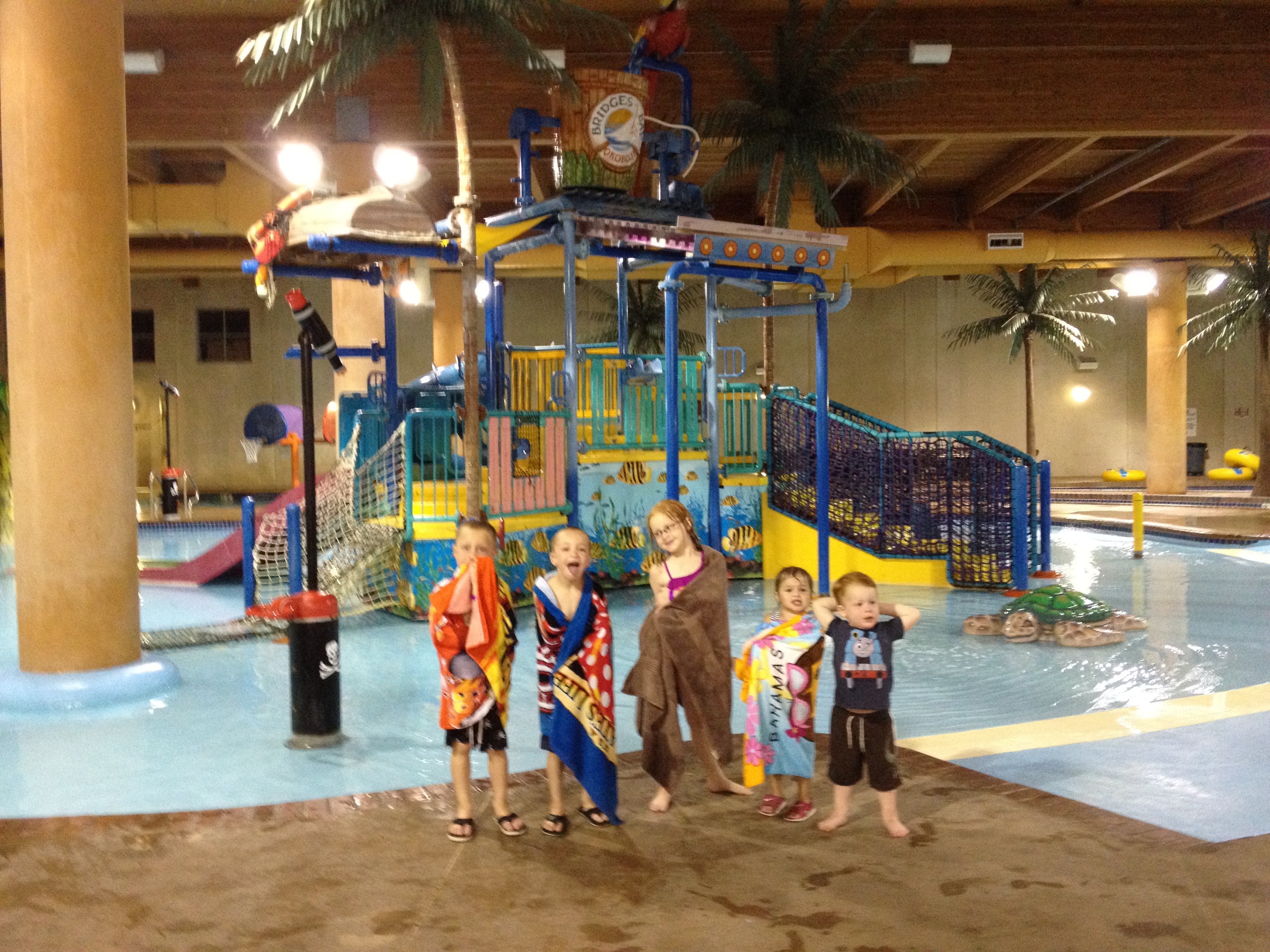 The Crew at the water park.  They had a blast!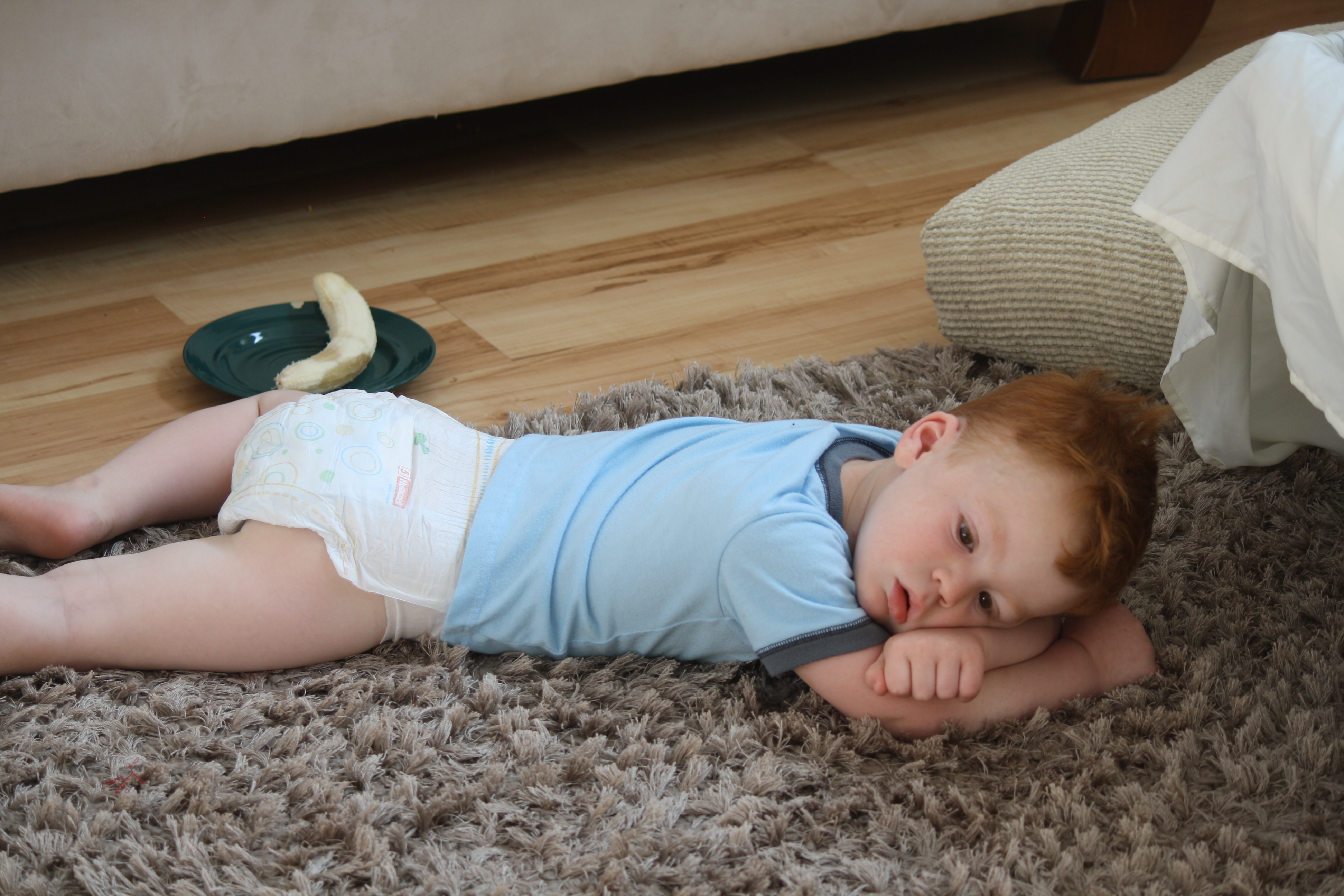 Tired Charlie!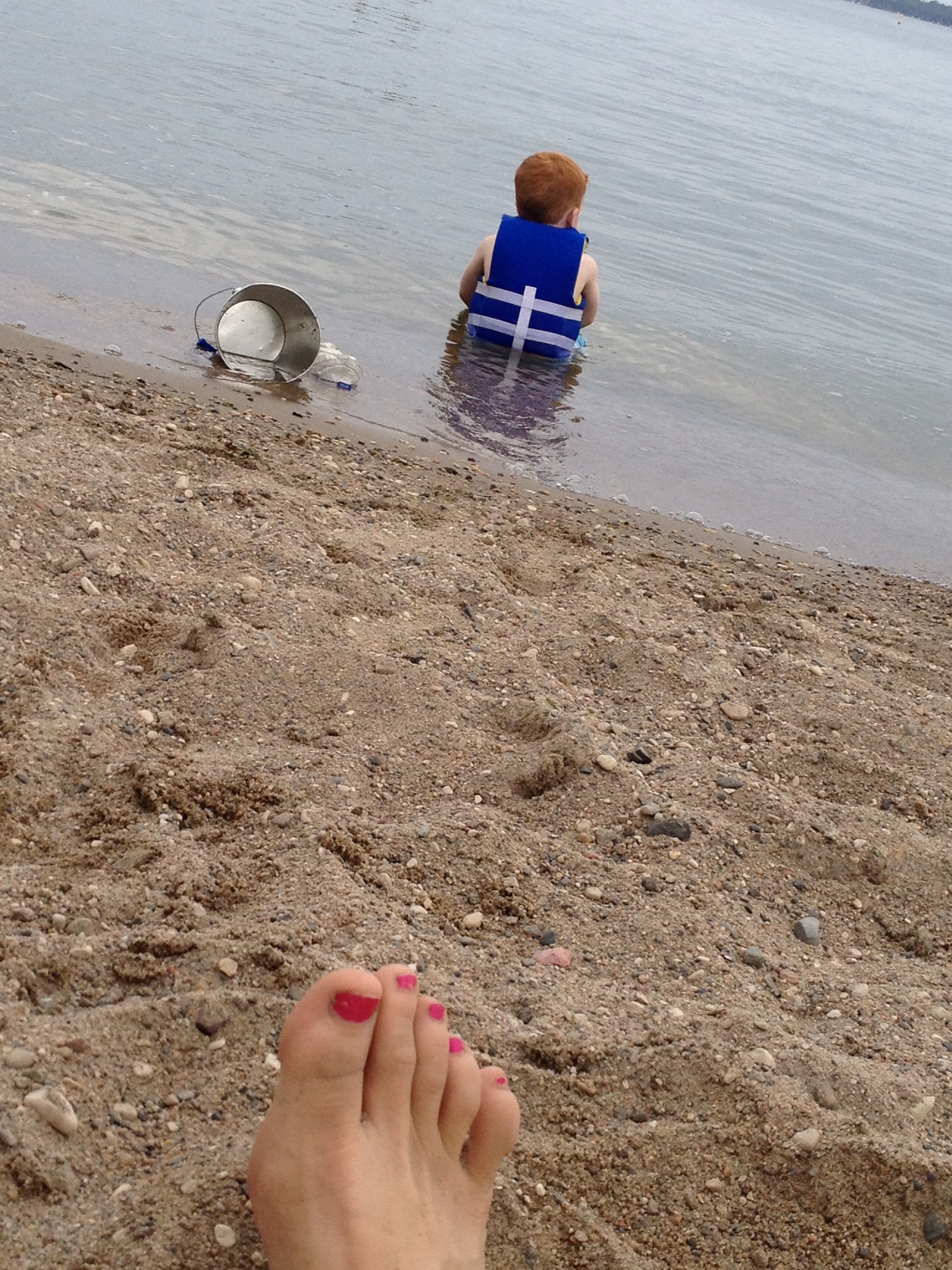 This is most definitely a view I will hold in my heart forever: being at the beach with my family, best friends, their kiddos and a happy, happy heart!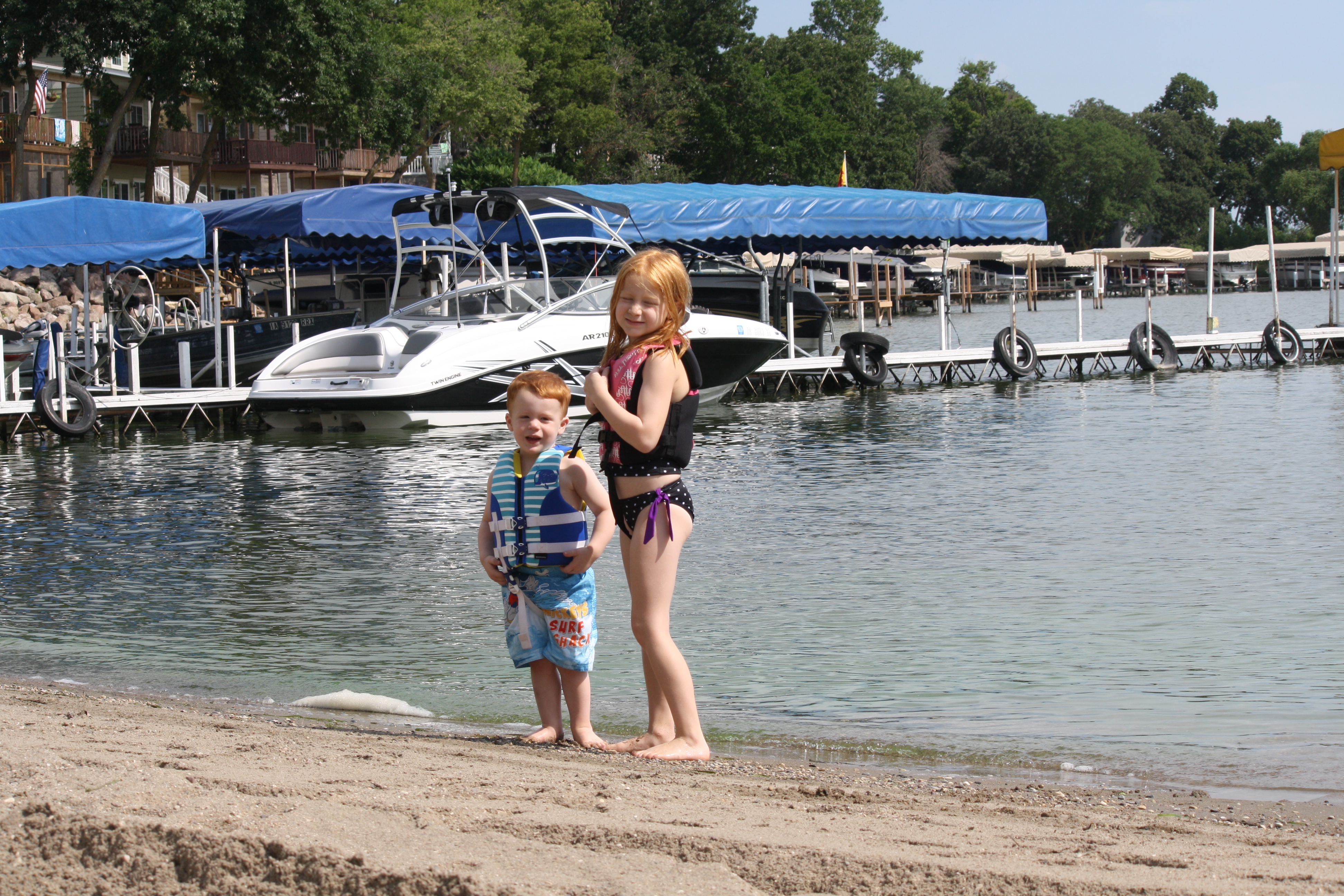 Beach buddies

Buried Carter with sand-boobies!  HA!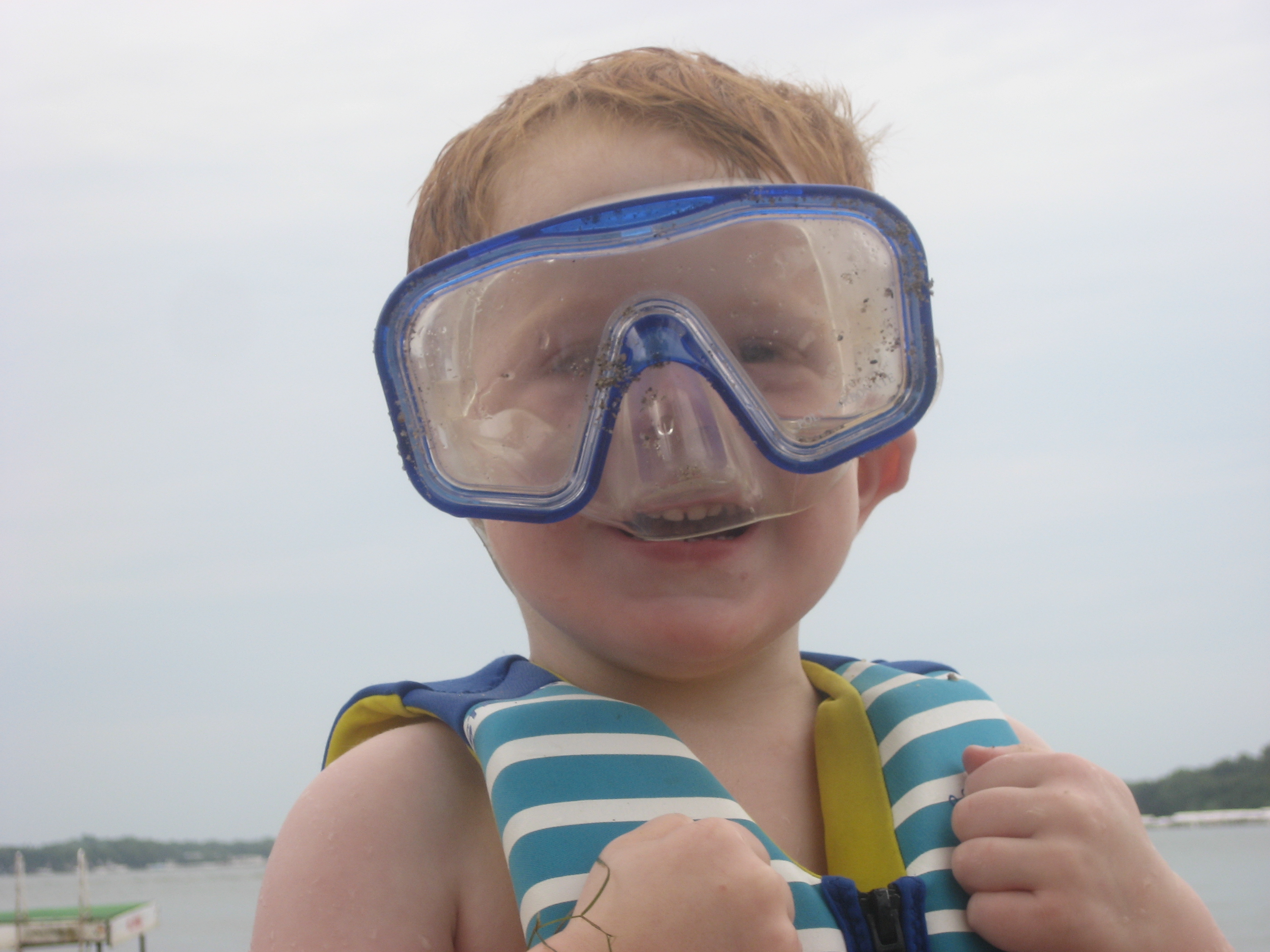 Google-Charlie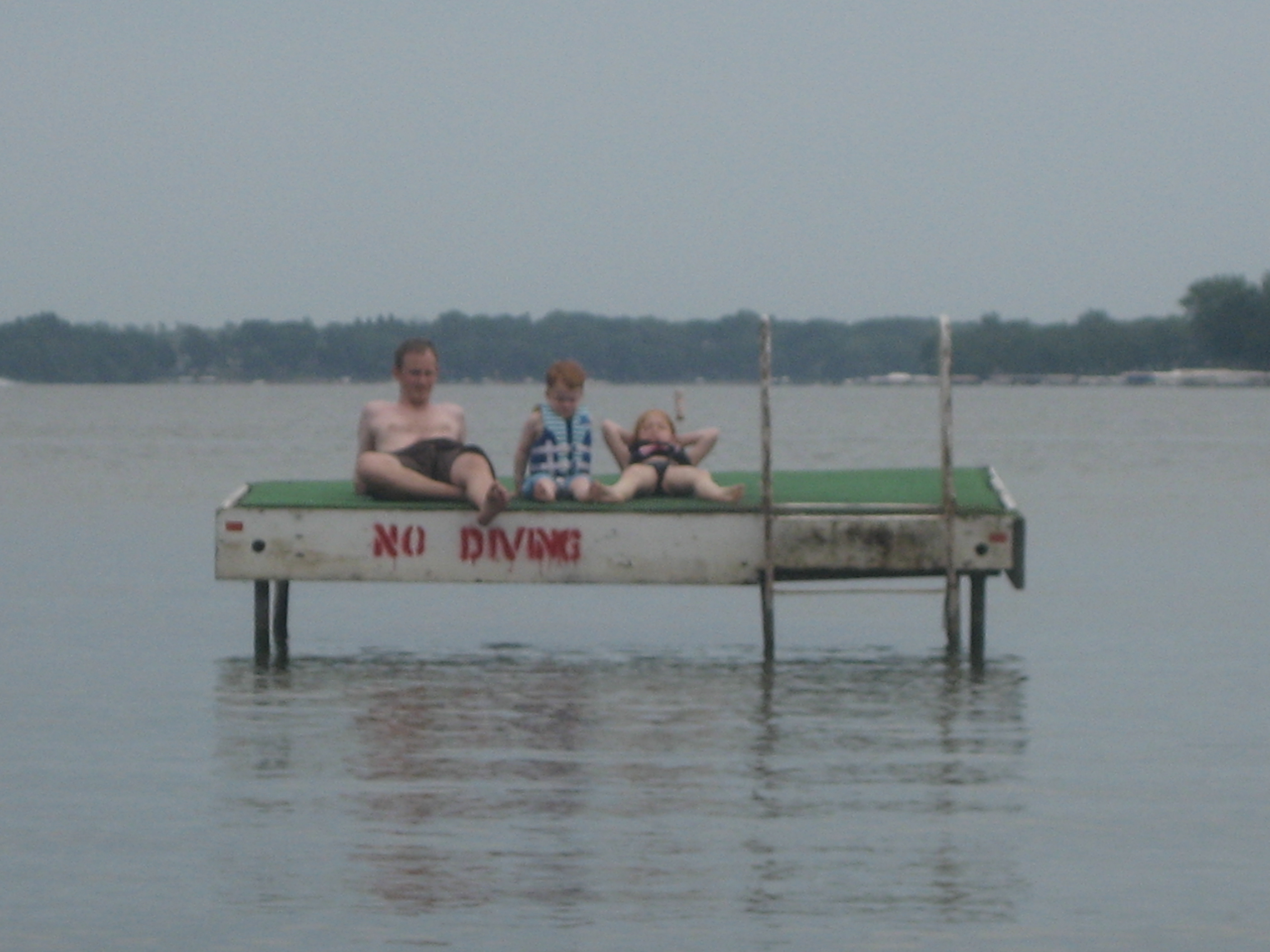 My wonderful hubby and kiddos, enjoying themselves on the platform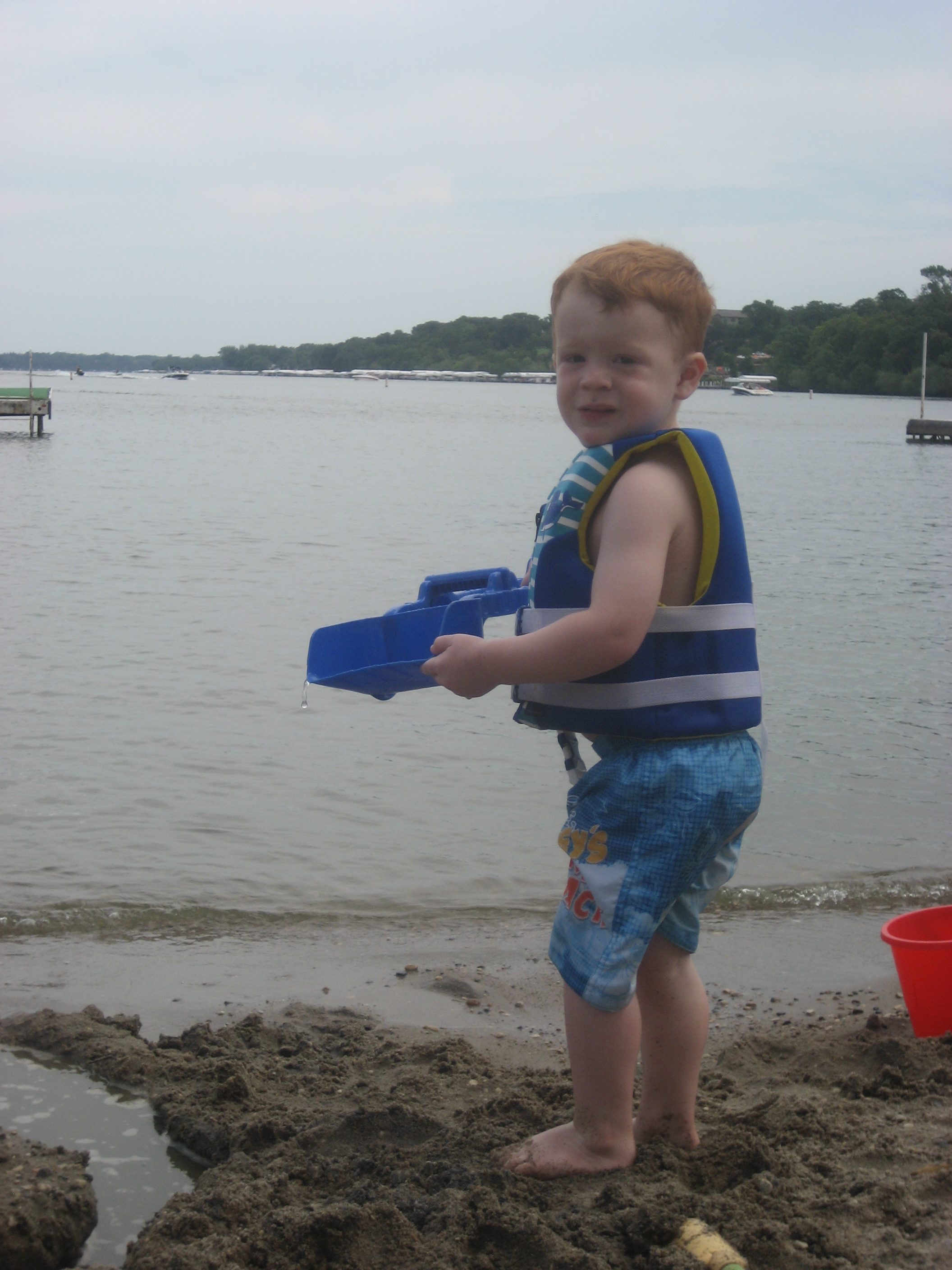 Playing in the sand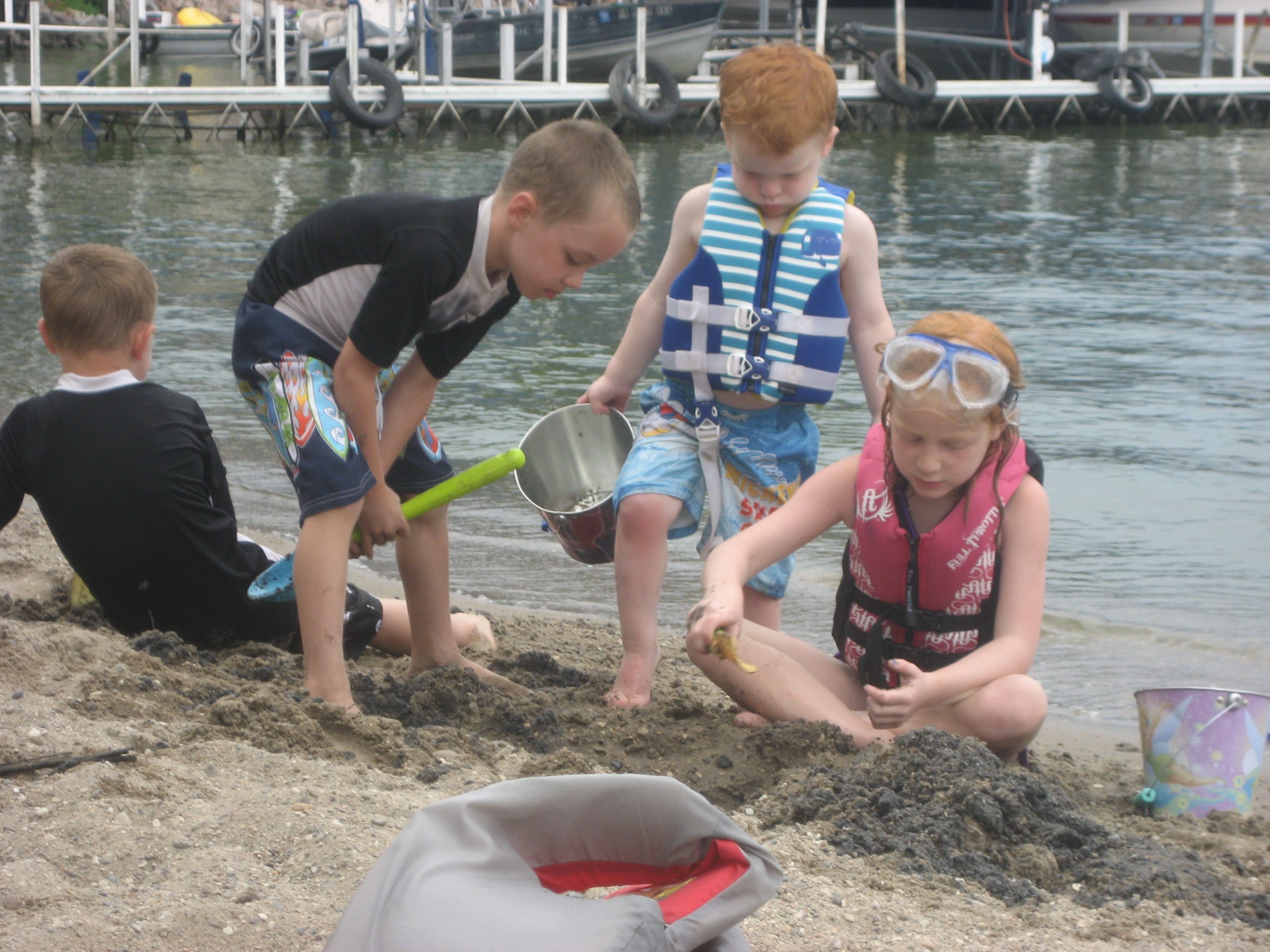 Digging the deepest moat I've ever seen!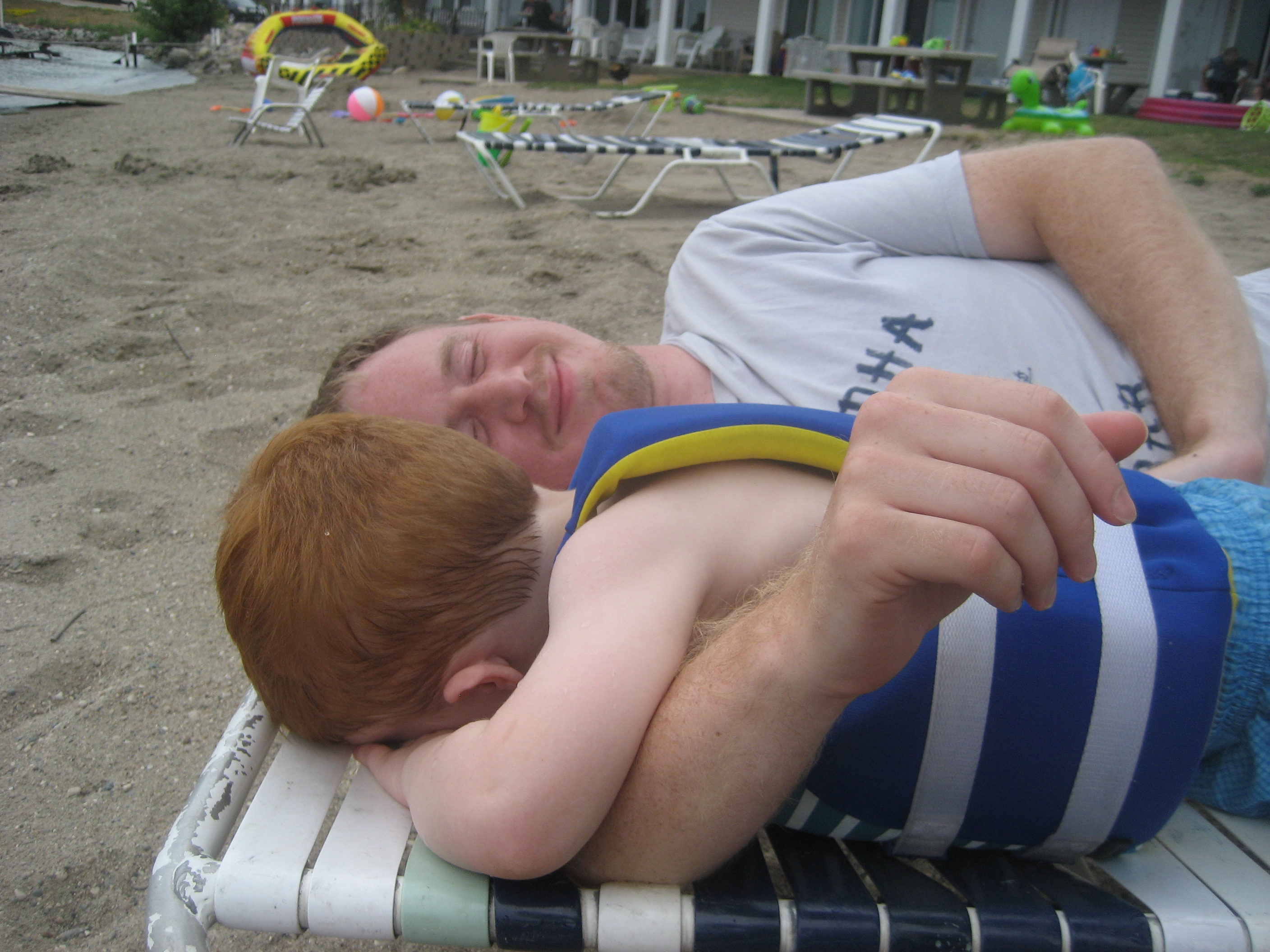 Dudes, tired.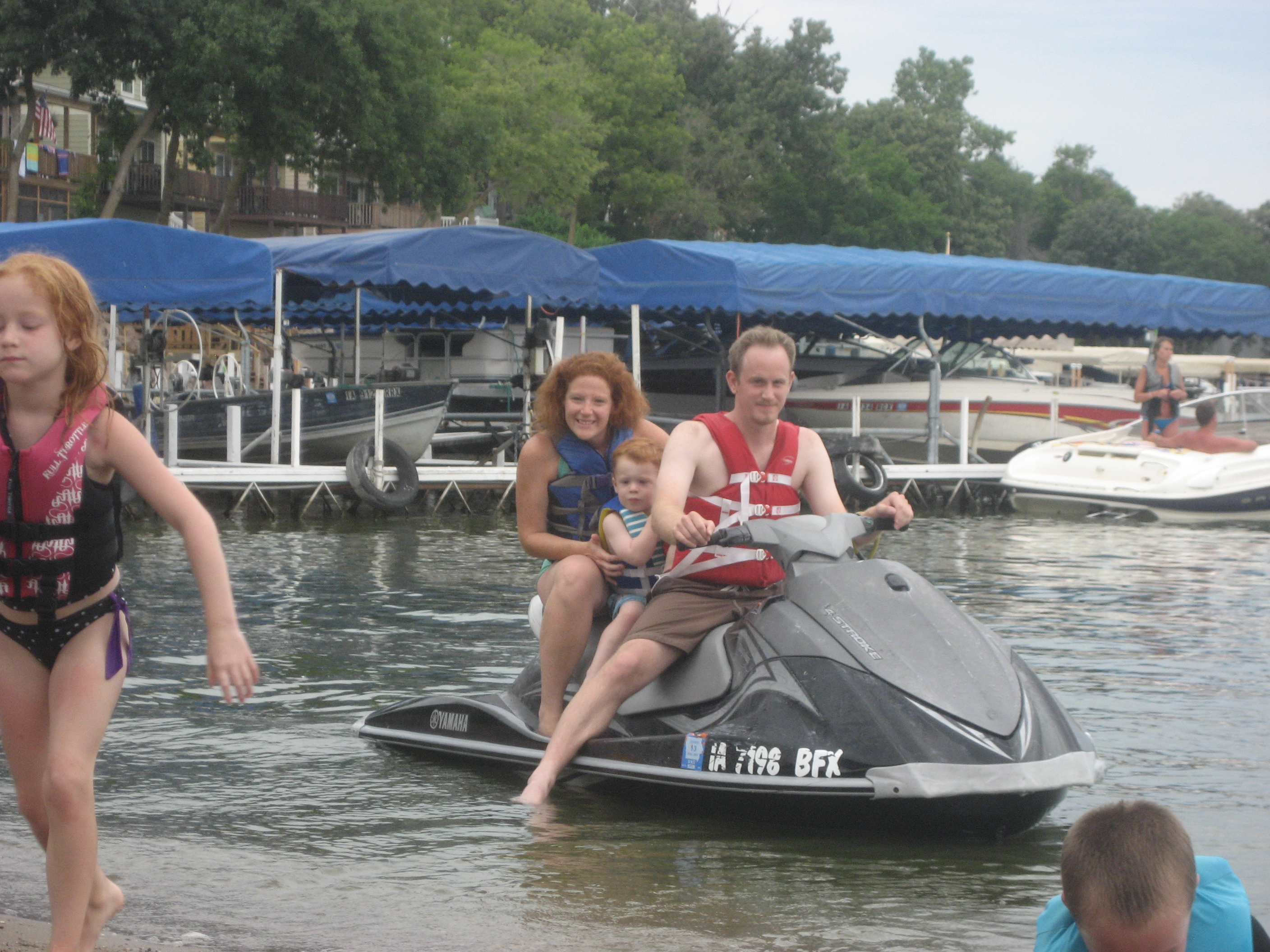 Charlie's first jet-ski ride!  He was a tad apprehensive, never once letting go of his hold on Daddy's life jacket, but he had fun.  "Go a-gain?!"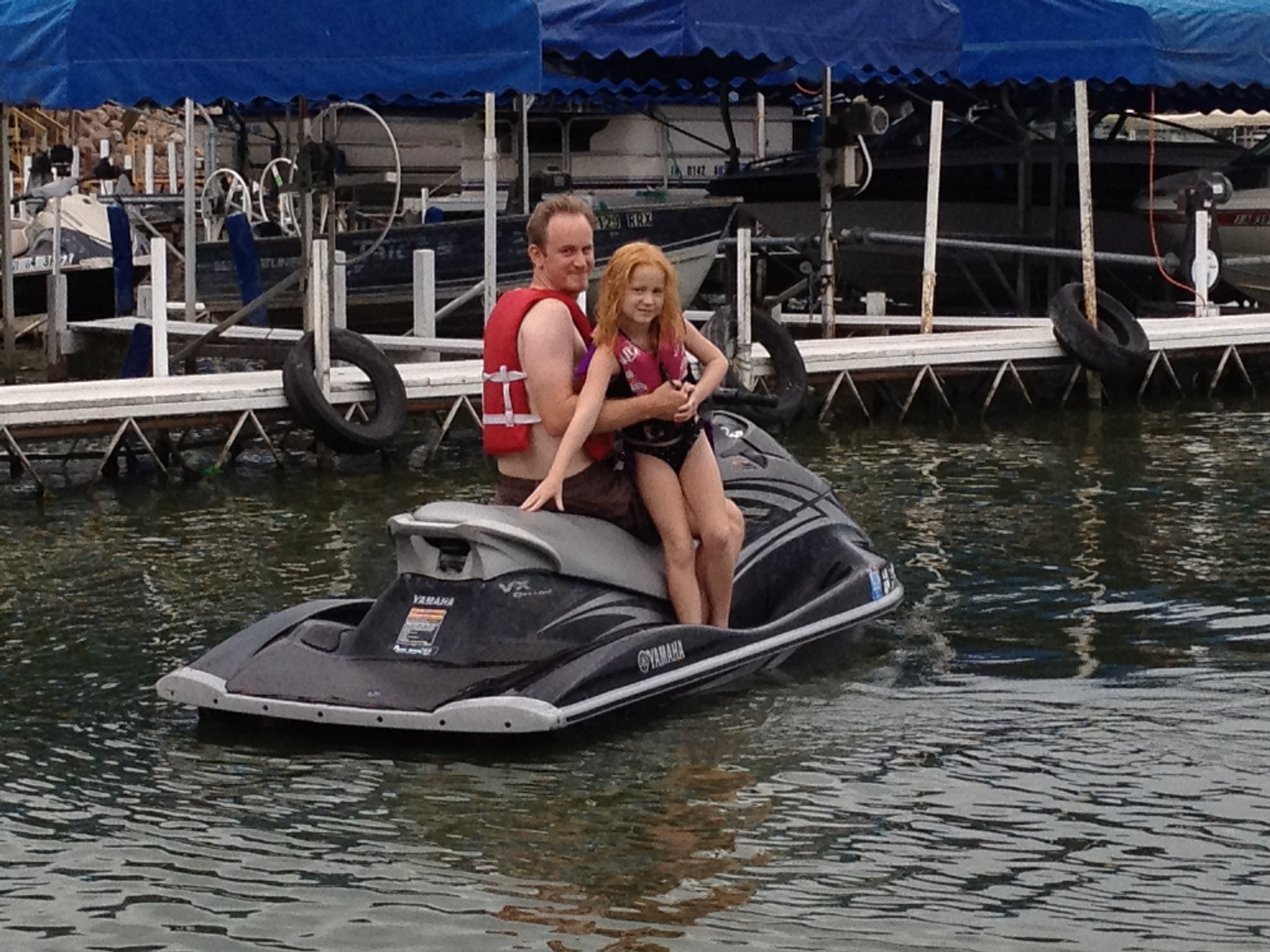 Ready to rock on the waves with Daddy!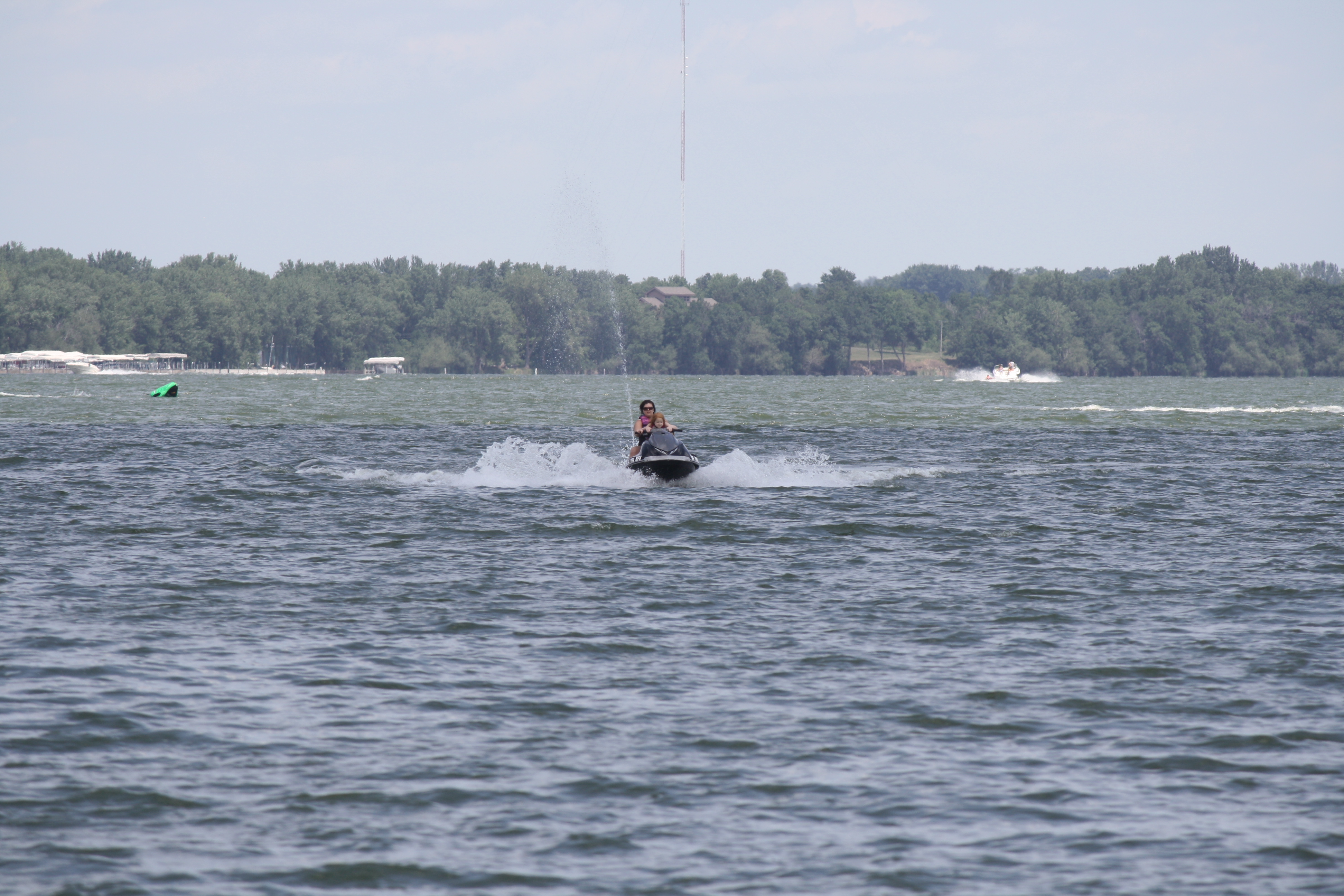 Carter, riding with Jami, giving it all they've got!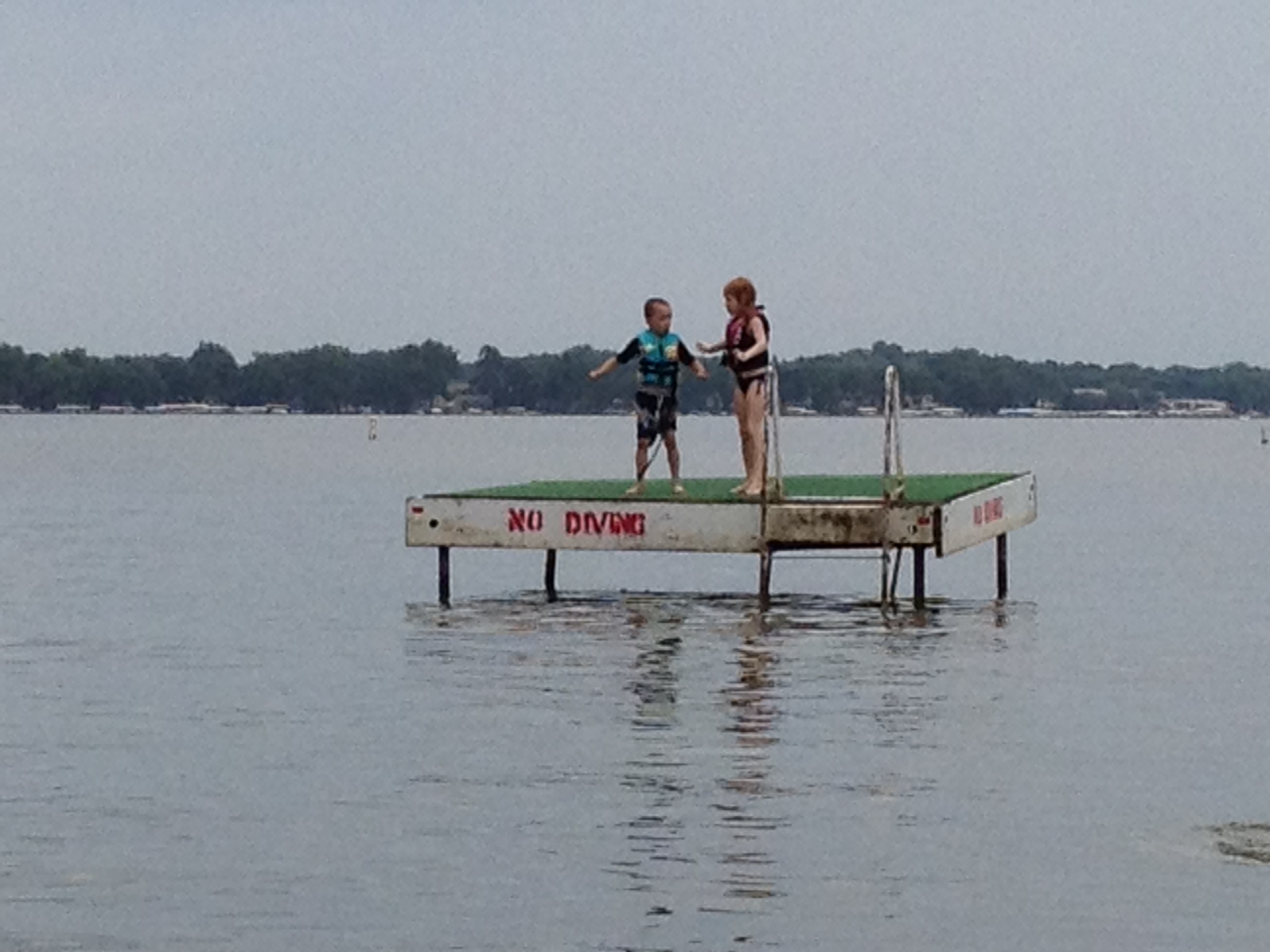 Grant and Carter, plotting their jump from the platform.  Together!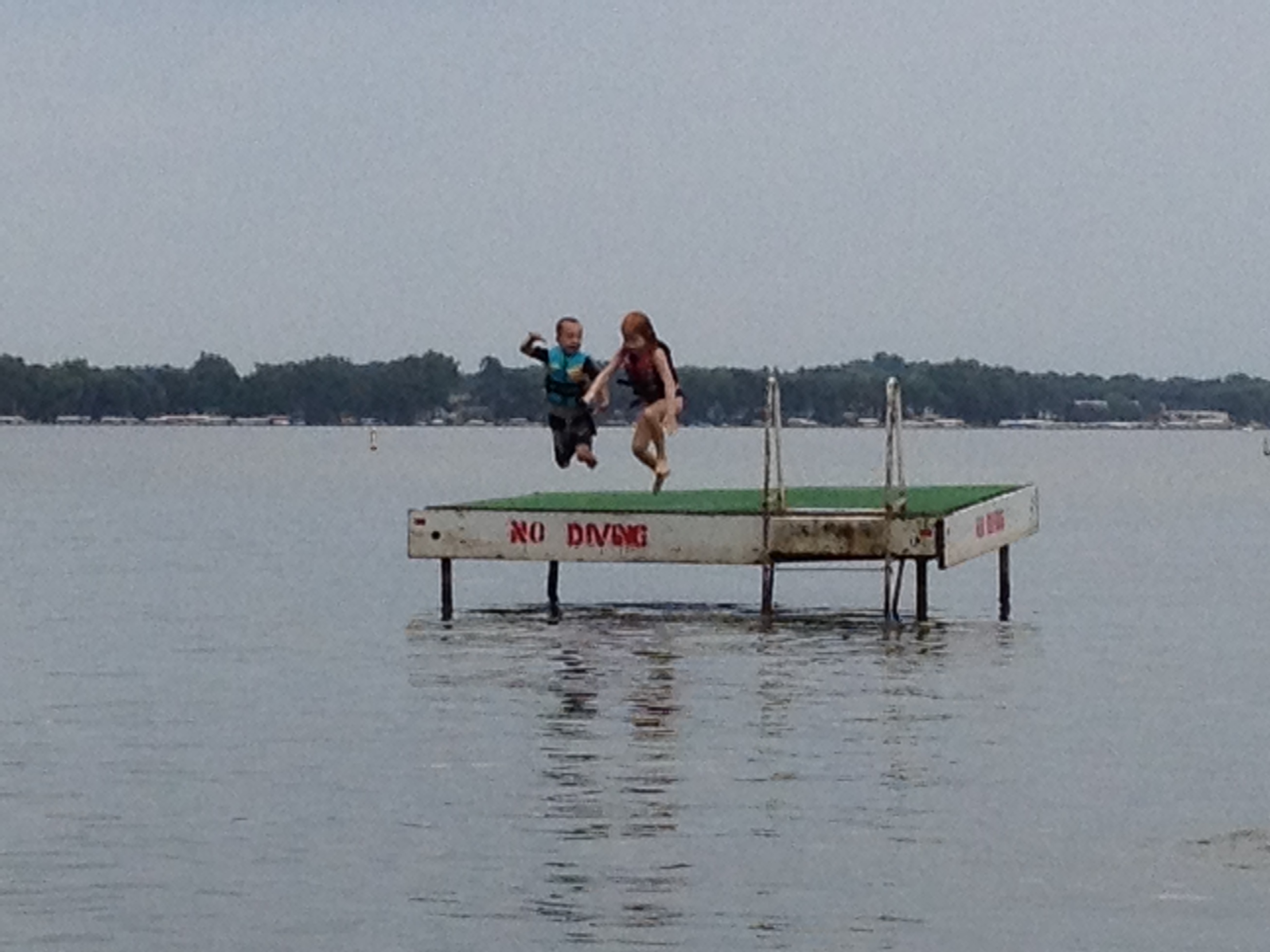 OFF THEY GO!  Together!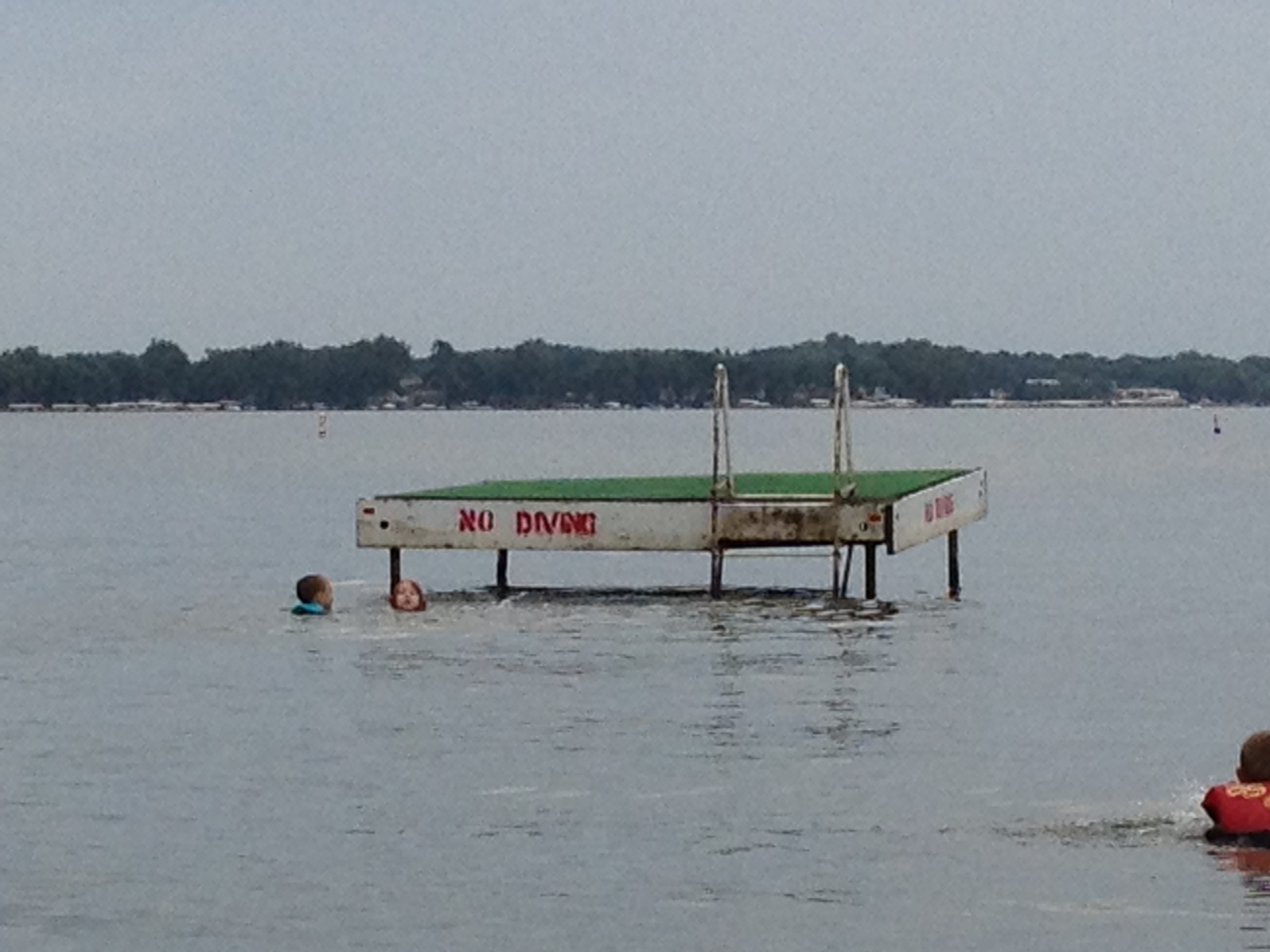 And a blast they had, together <3  I'm telling you, these two are a pair to watch out for!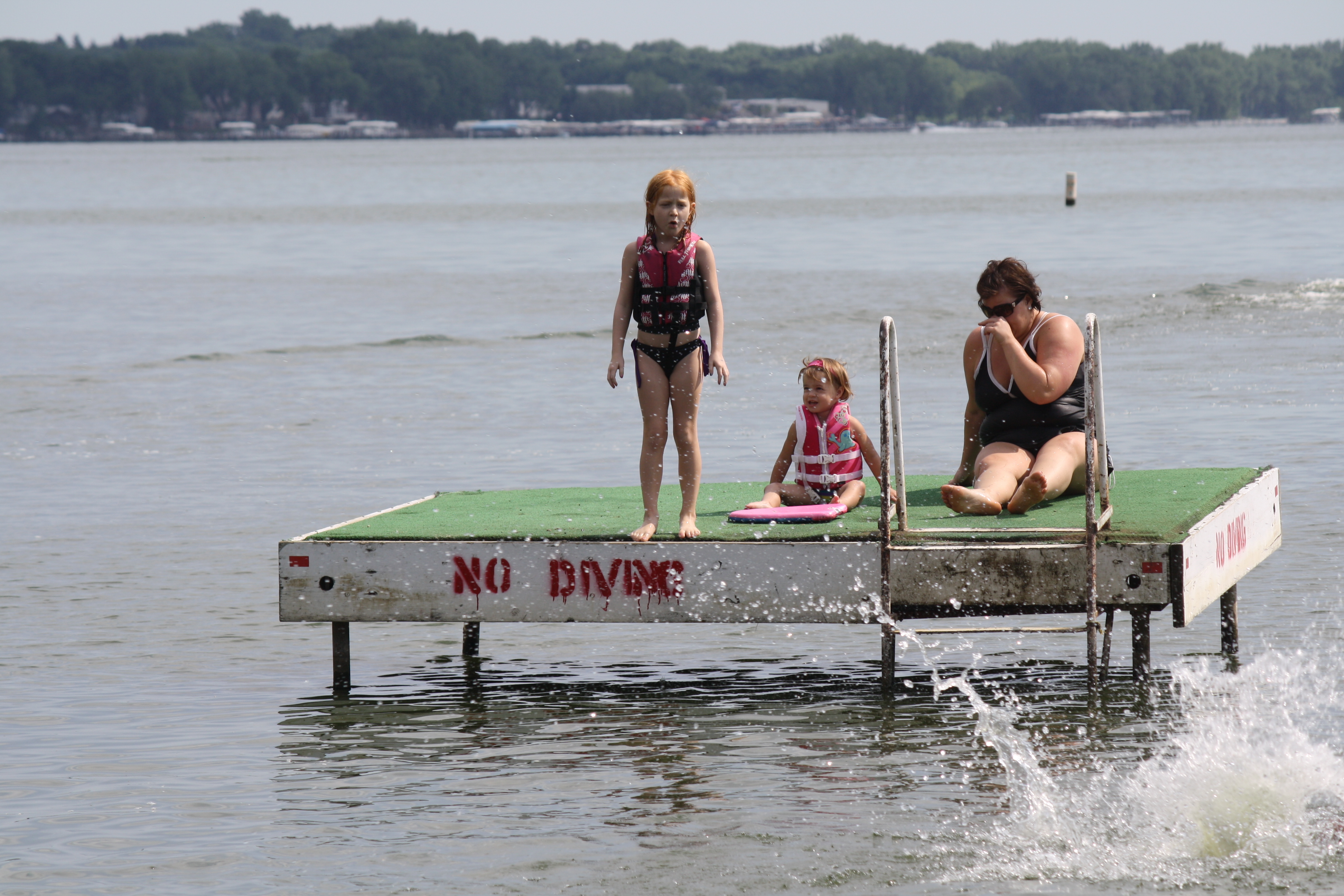 Carter on the platform, getting ready …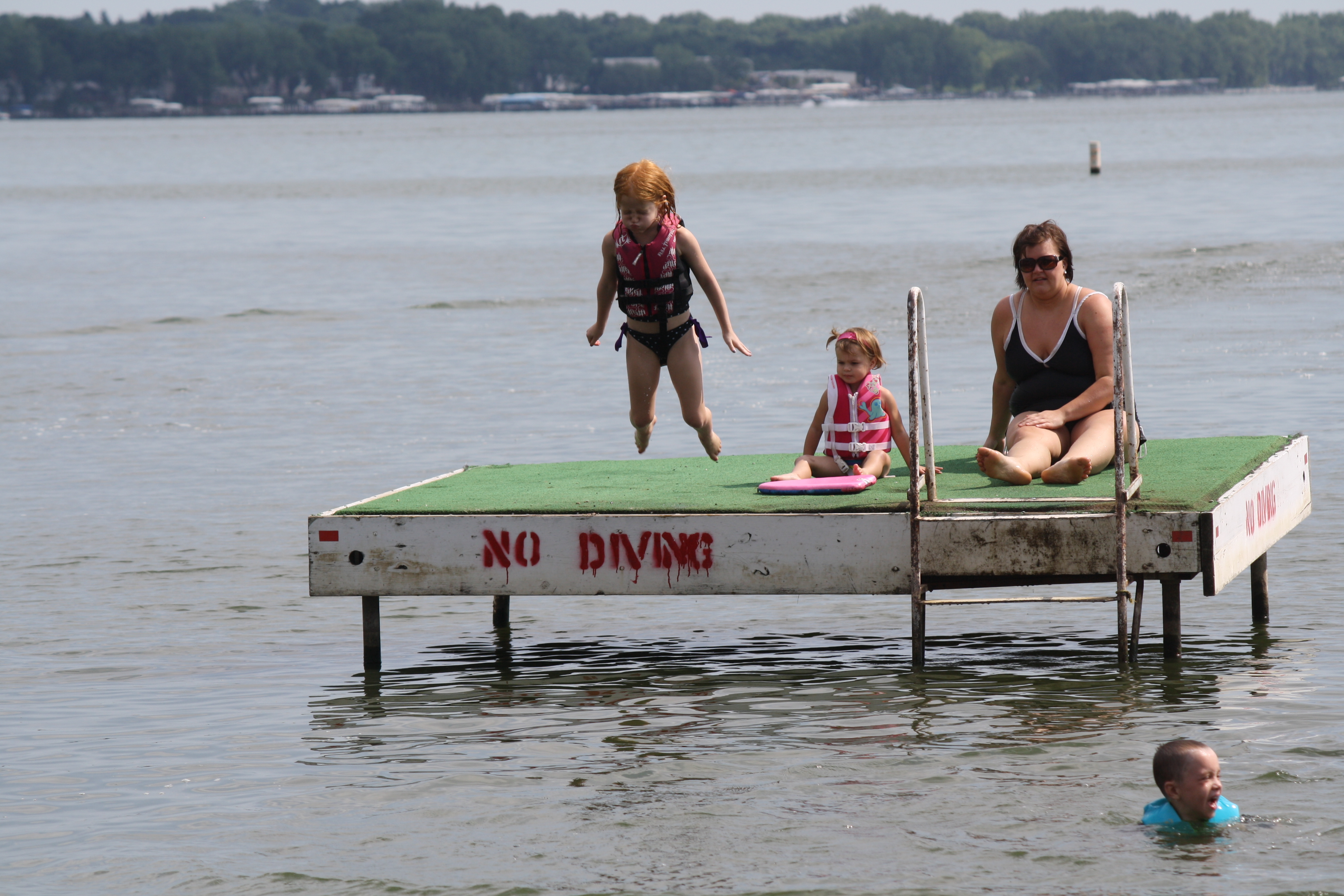 And she's off!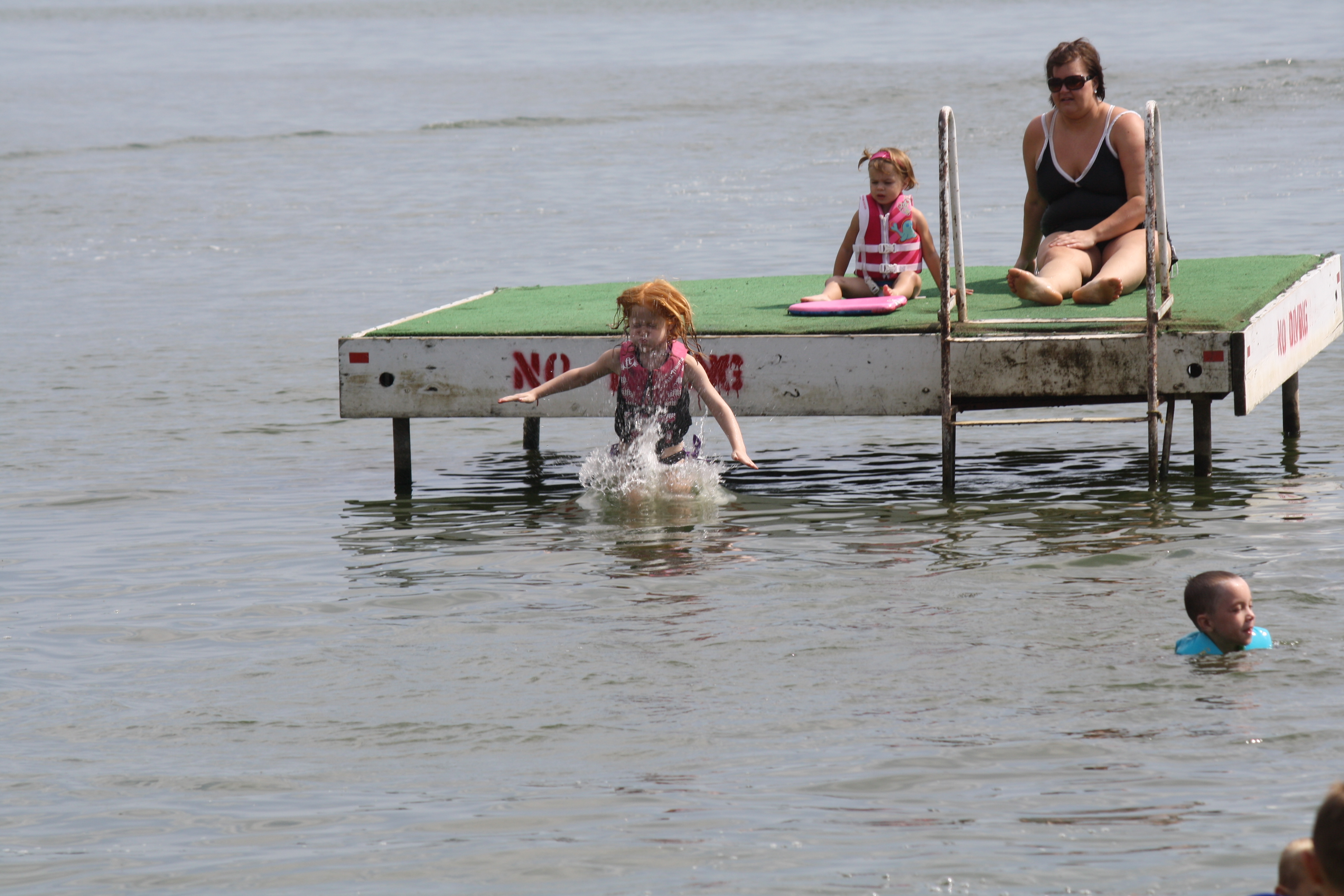 BOOM!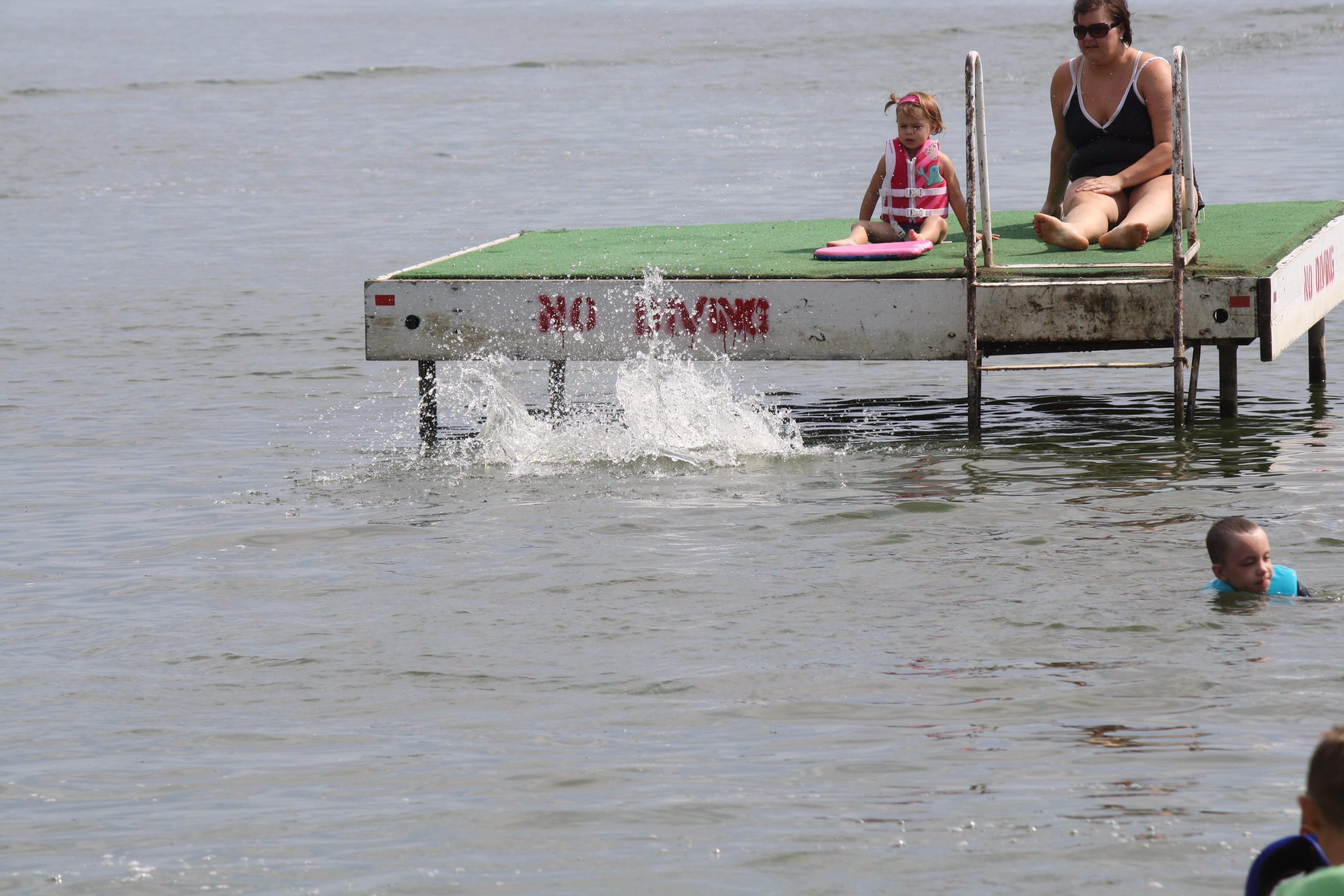 And a splash!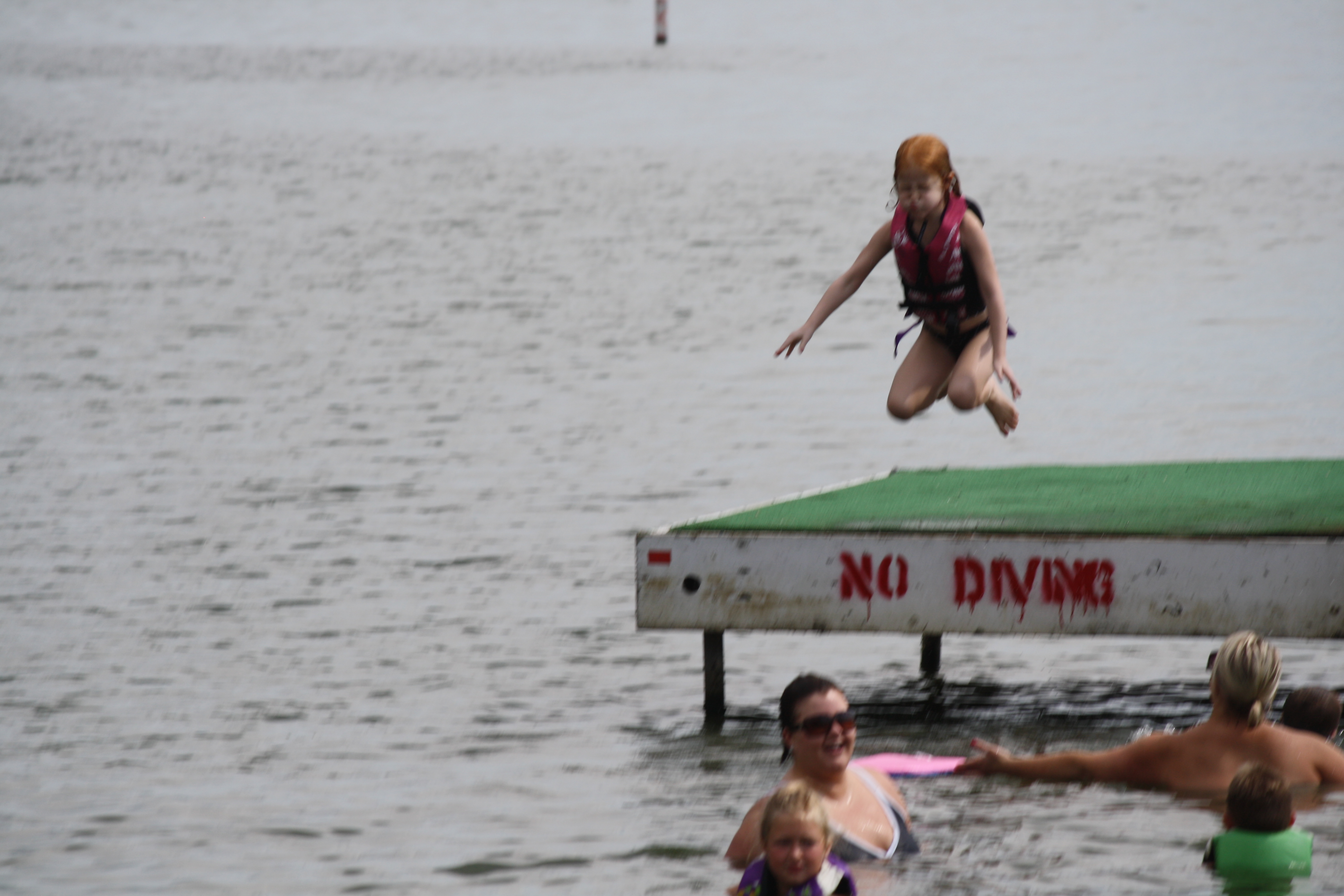 She loved swimming out there and jumping, again and again and again!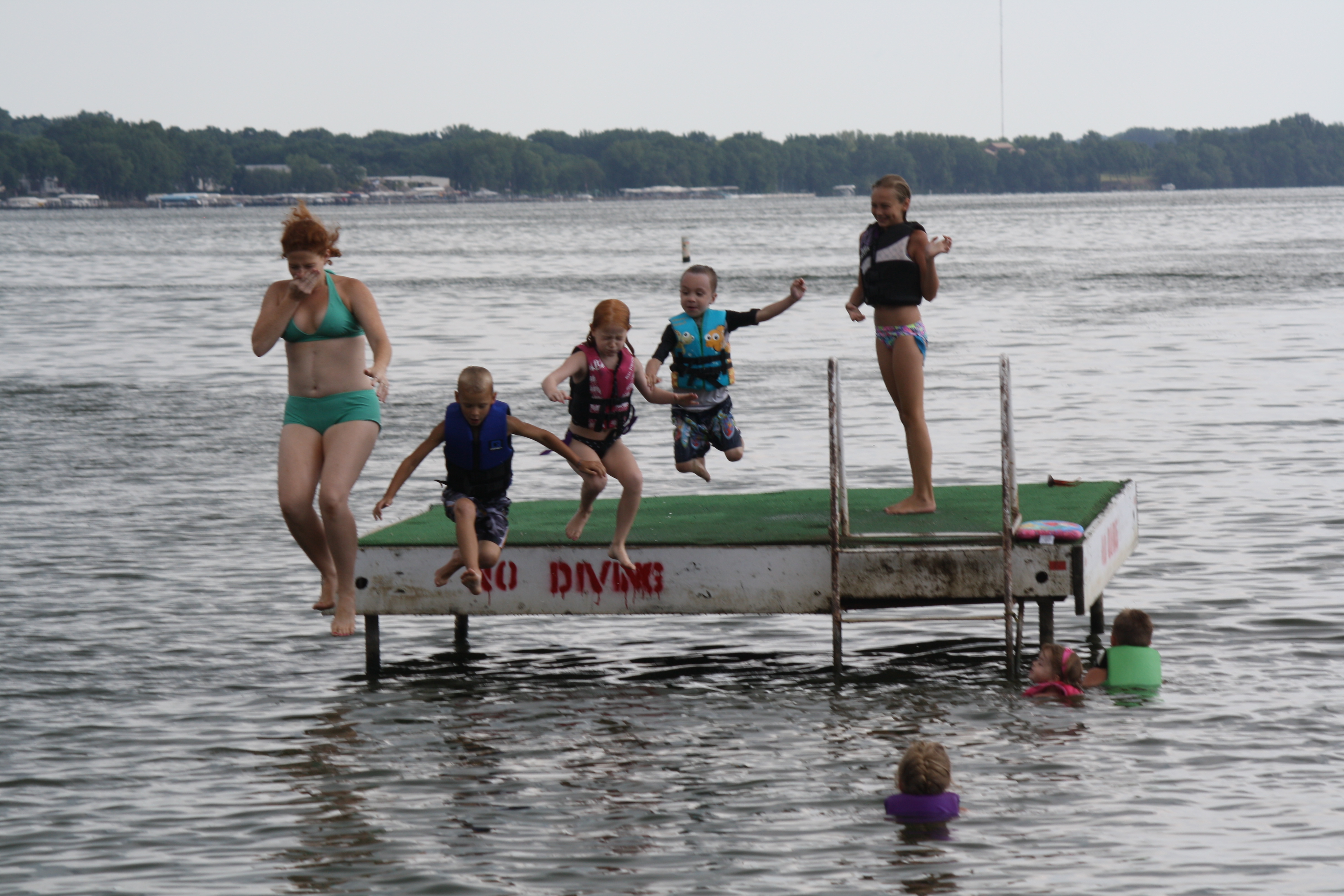 Me, Carter J, Carter Kay and Grant on the platform:
1, 2, 3, JUMP!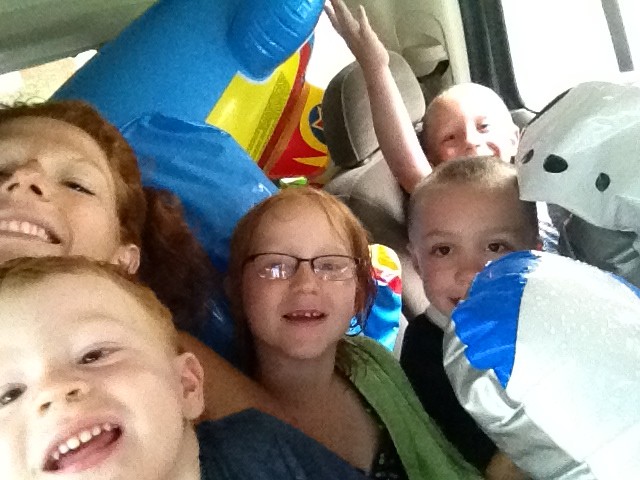 After a day of swimming, sand castles, and giggles, the cloudy afternoon began to sprinkle.  They were already wet (from swimming), but each kiddo panicked!  "We'll get wet!"  Mmmmmm …!  So we made a mad dash for the car, swim toys, towels, and kids in tow, and piled into the truck.  They were crazies!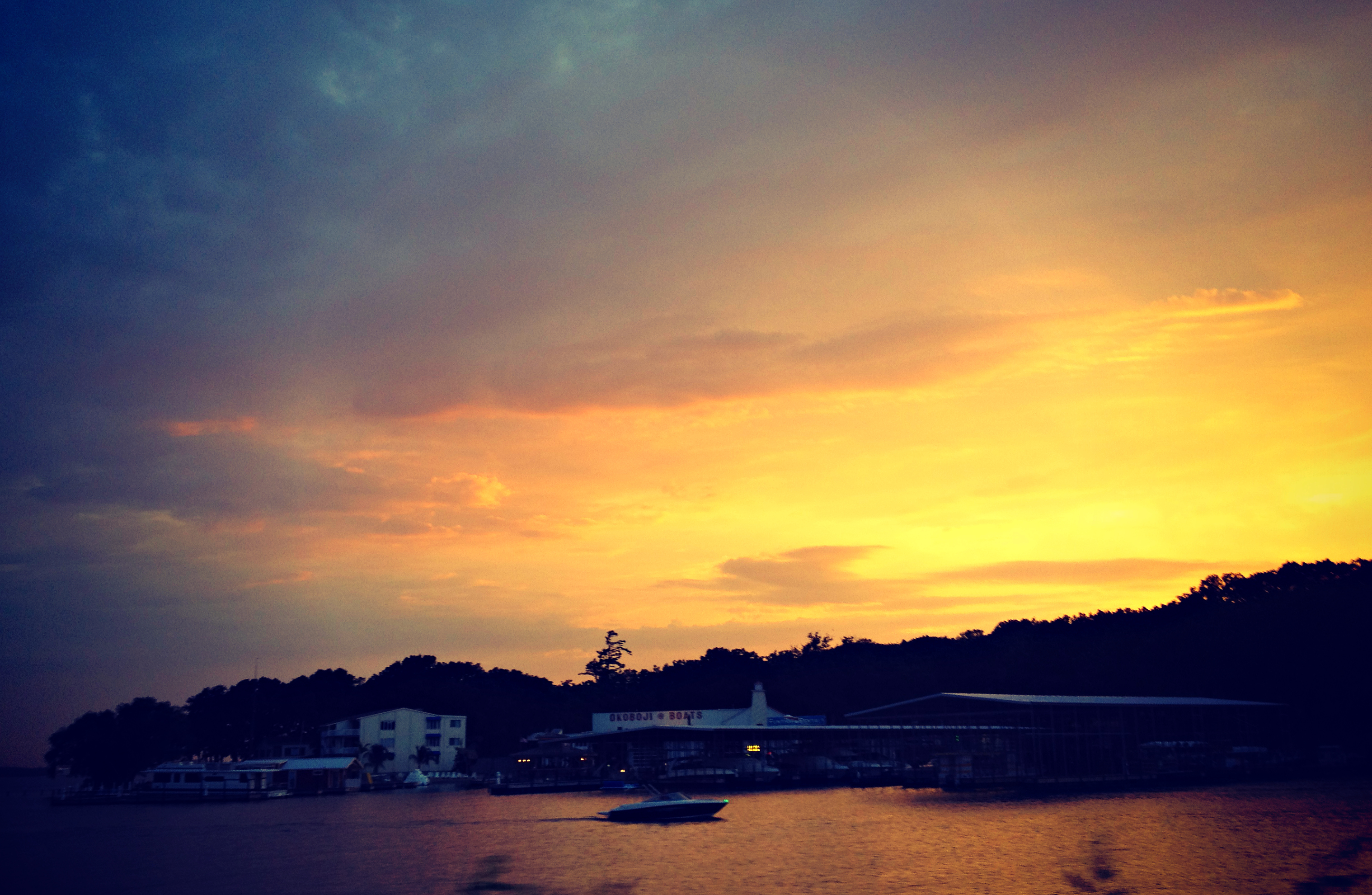 The setting sun, ablaze in the Boji sky.  I could stay here, forever!