Today was Charlie's day to pick our summer fun activity.  No surprise in his choice: THE ZOO!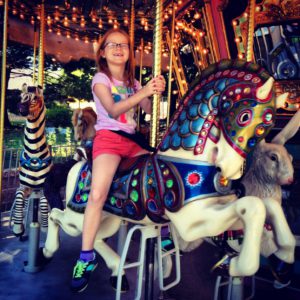 New carousel rocks!


We got up close and personal with the giraffe as we fed her lettuce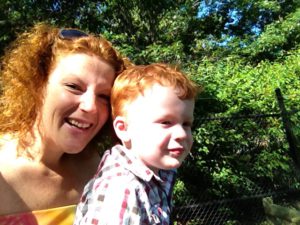 He pretty much loved it!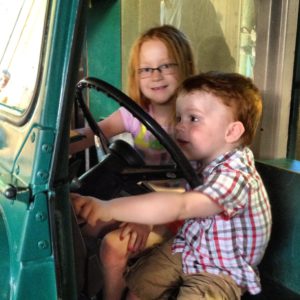 At the cat complex, the kids were playing in the little pretend safari truck …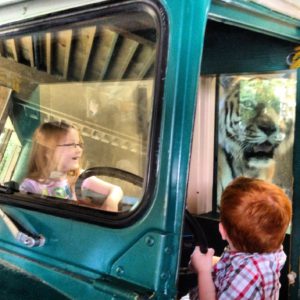 … then all of a sudden this HUGE monsterously gigantic tiger was directly behind Charlie on the other side of this 4-inch glass window!  Neither Carter or Charlie saw him, but I did, and I jumped six feet in the air and panicked … then realized he was in his observation area behind glass!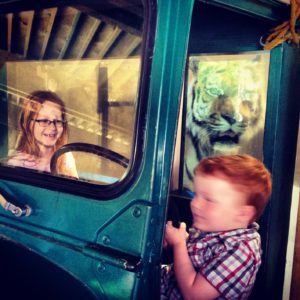 Awesome!  DRIVE THE SAFARI TRUCK, CHARLIE!  GET US OUTTA HERE!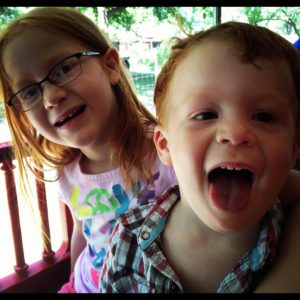 Safe and sound and slightly crazy on the train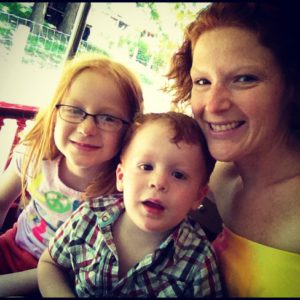 The loves of my life <3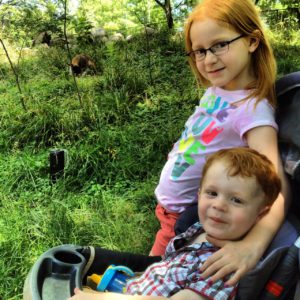 Just hanging out in Australia next to our wallaby pal!


Feeding and loving the birds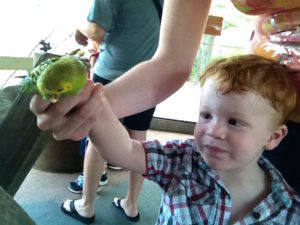 Scaring and terrorizing the birds!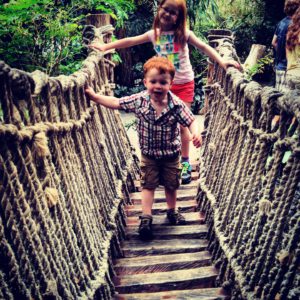 Once across the swinging bridge, all smiles, we headed to the car for much-needed naps for all!