The scene, Saturday night: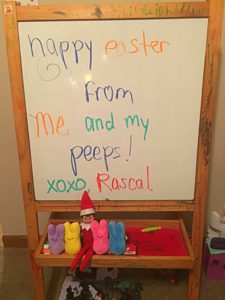 Rascal and the Easter Bunny visited!  Mega-cool!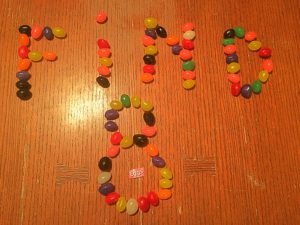 Baskets, goodies, and 8 eggs hidden!  Should be a fun morning!

Charlie was up at 7:30am, but Carter was out!  I managed to keep him upstairs until about 8:45am.  He went downstairs and realized the awesome!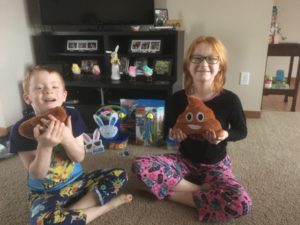 Poops.  Poop emojis.  Who knew they'd love crap so much?!!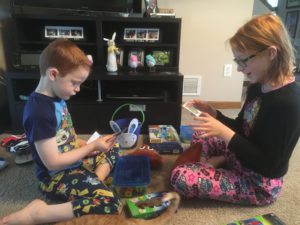 Adventure Land passes and pool punch cards, along with a new summer outfit, gum, building toys, a "glow up" bouncy ball, and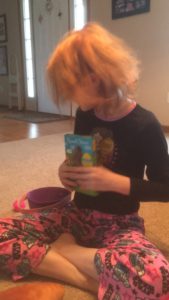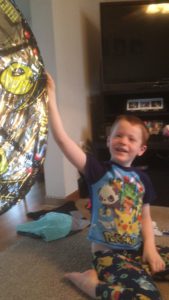 Big chocolate bunnies, a massive frisbee, a water rocket, and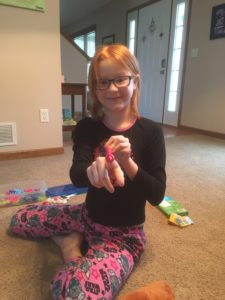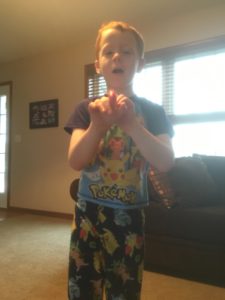 A slingshot chicken!

Poop.  You poop.  Carter poops.  Charlie poops.  Oliver poops!  Poops for everyone!

The great eight!  "Find 8 eggs," and they were off!

What's in your eggies?!  4 $5 bills each!  Woo hoo!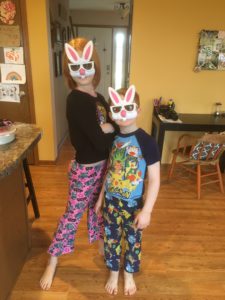 My funny bunnies <3
Love these little Cheeseballs!