Andy and I took the kids back to the fair this evening, for a leisurely stroll, old traditions, and lots of eating!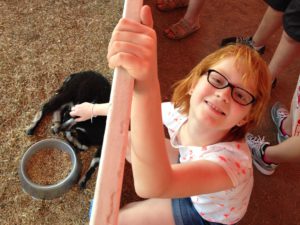 Carter and the Baby Goat!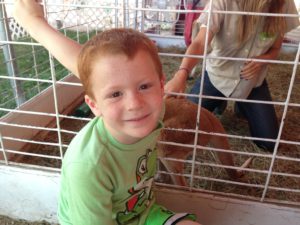 Charlie and the Joey!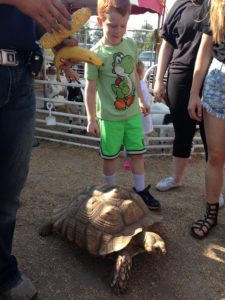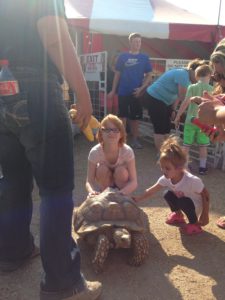 HEY!  There's a turtle on the "run"!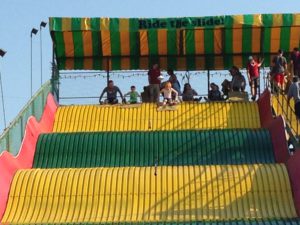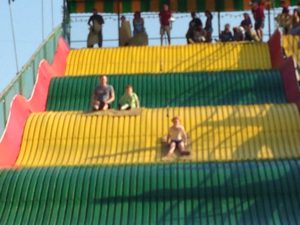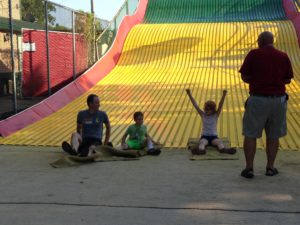 Best State Fair tradition ever <3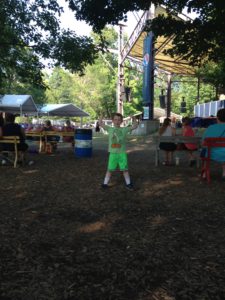 Charlie dancing to an 80's band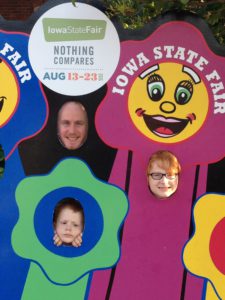 Winners of my heart (awwww … barf!)!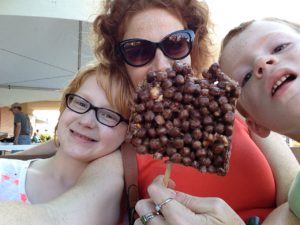 State Fair Bar (basically, a Cocoa Puffs Rice Krispie): DELICIOUS!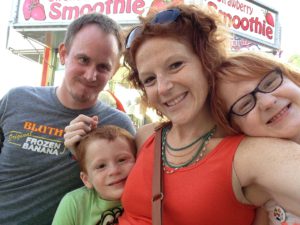 Clowns!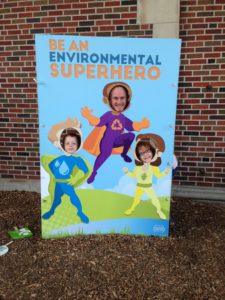 Saving the day, one bedroom light at a time 😉