I start Kosama (which is just like Farrell's, from what I gather), tomorrow.  So it's apple crisp and all the soda I can drink tonight!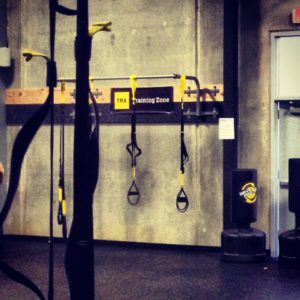 These TRX restraints (???) are for:
A. Push ups – feet in the handles, push ups while suspended in the air
B.  Low rows – feet under the overhead bar, inclined back to about six inches from
the ground, row yourself up
C.  The Red Room of Panic from 50 Shades of Grey …
Wish me luck!